Do you spend countless minutes hunting through kitchen drawers for the top to the frying pan or small-size baking sheet? How quickly those much needed items get buried! There is a better way. Let your kitchen work for you by making a few updates to maximize storage and organization.
The center of a solid kitchen design is based on the cabinetry. While the primary function of a cabinet is to store food and supplies, with today's customizable storage options, there are several things to keep in mind before starting a new kitchen or renovation. Why not get the storage options you need and the wow factor of a style you love?

Here are a few tips to get you started:
• Know what you have (dishes by function and size, utensils, specialty accessories, spices and bottled oils) and how and where you use the items.
• Keep items you really need and purge the rest.
• Prioritize the most important storage solutions first.
• Consider adjustable shelving and dividers to allow for changes in drawers.
• Remember you can add more storage options later.
If it's been a while since you've researched all the types of storage options available for your kitchen, here are just a few we really like:
Shallow depth cabinets

are perfect for small appliances and spices, oils, etc. We've noticed people are buying more specialty items which require different storage spaces.

Pull out spice drawers

provide an organized solution at your fingertips and in the cooking moment.

Pull out trash/recycling bins

built in the cabinetry instead of being placing a basket under the sink or out in view.

Refrigerator drawers

house the necessary staples near the prepping space.

Deep pot and pan drawers

to store heavy pots and organize the lids.

Bread drawerskeep all of your breads fresh and clean.
Wood Lazy Susan

is made with solid wood shelves and is more durable for holding heavier goods and dishes utilizing the corner space.

Tray dividers

are the perfect storage solution for cookie sheets, baking trays, muffin pans and cutting boards. These inserts may be trimmed to fit a variety of cabinets.

Flatware and utensil trays

organize silverware and other kitchen gadgets. These inserts are customizable and changeable.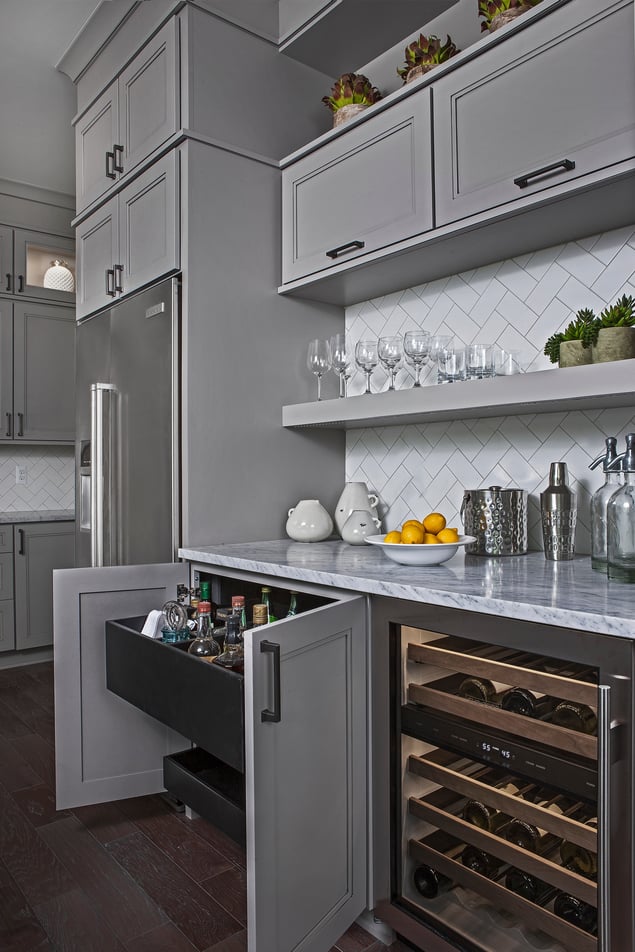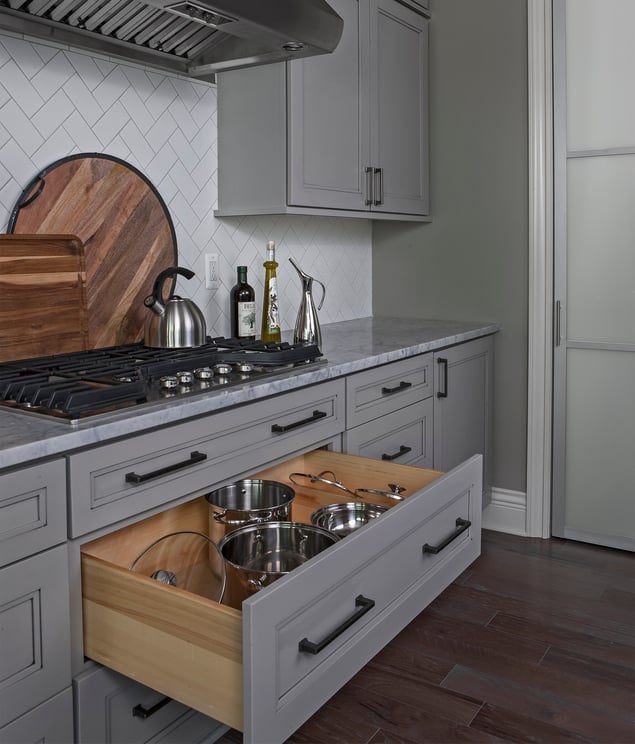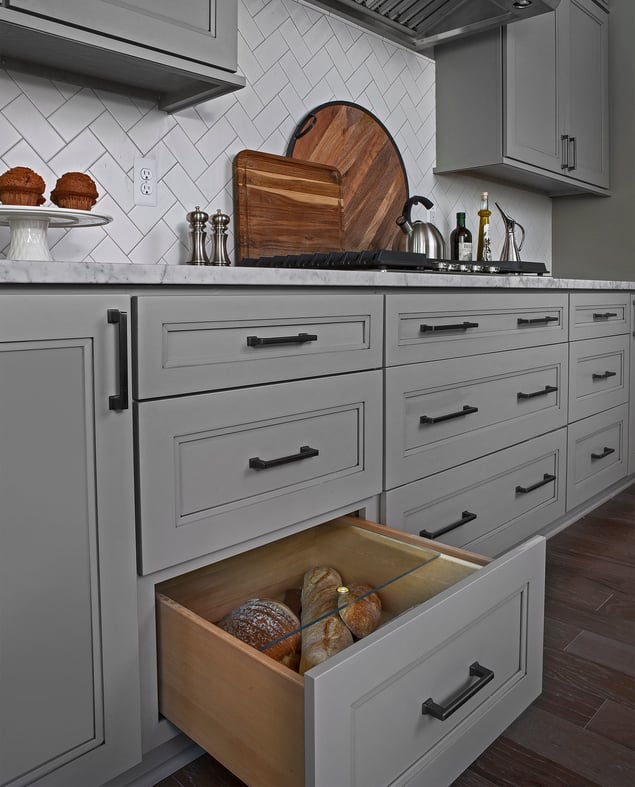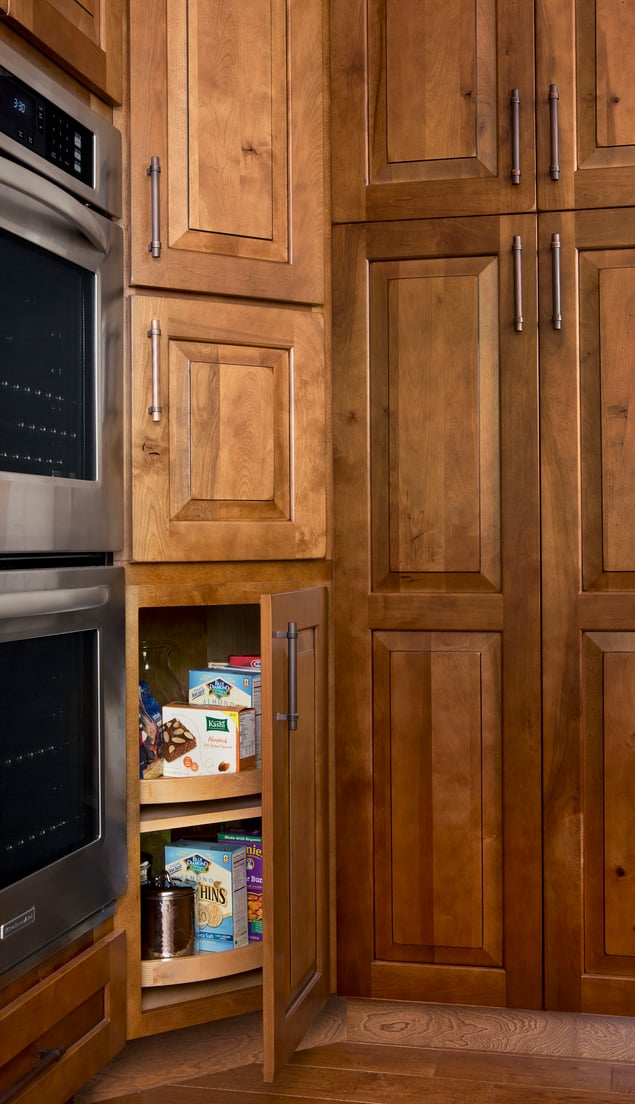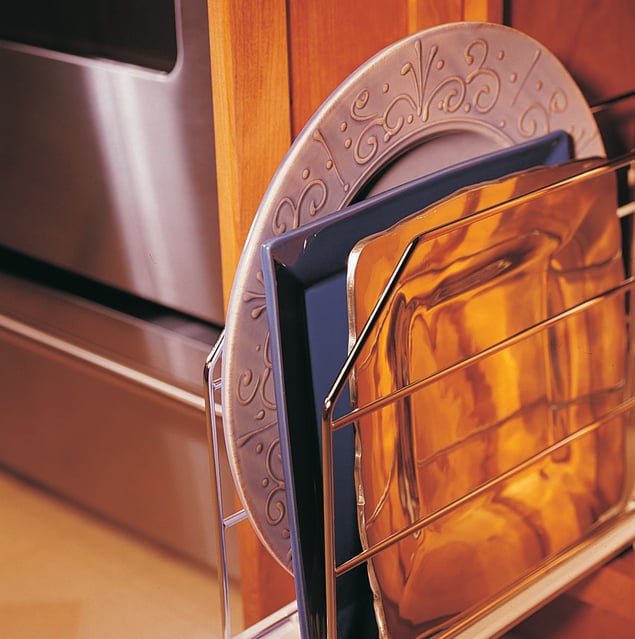 It makes sense to meet with a certified kitchen designer who can offer creative ideas and help you maximize storage and organization, tailored to your needs and budget. The real secret of an amazing kitchen is in having a plan that truly addresses your lifestyle and functional needs.
Kitchens are ever evolving from their strictly utilitarian past to becoming the living rooms where families and friends spend time preparing and gathering for meals, entertaining, family activities and so much more. Keeping the kitchen organized, makes it a great room!
---

April Parker
April Parker is a professional designer with over 8 years of experience servicing the Macomb Twp, MI area. She specializes in delivering best-in-class design concepts to homeowners by blending style and function.