The kitchen may always be a focal point for family gatherings, but it doesn't always work well as the long-term home for craft projects and hobbies. Creating a separate craft room or even unused corner or closet in a living space may offer your artsy or crafty family members a designated area to be creative while not interfering with other family activities in the main living areas.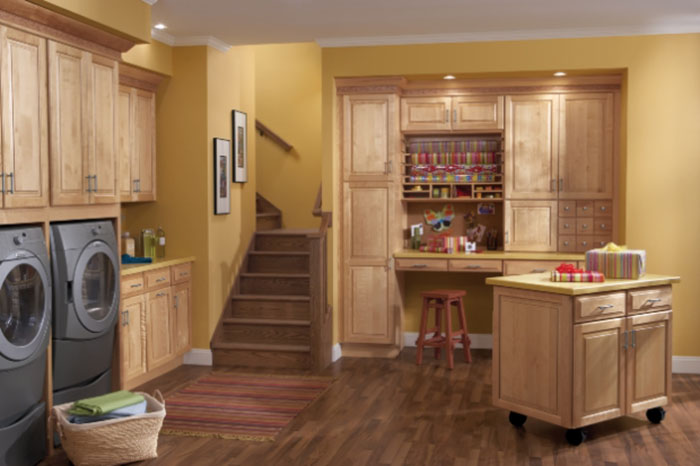 A parenting.com report says 90 percent of moms said they wish they had more time to engage in arts and crafts with their children. Cleaning up the kitchen to prepare a space to work on art projects is cited as a main reason for frustration.
To get started creating a craft room, think about the available space in your home. Next, pay attention to the following:
Determine all of the possible uses for the space. What do you need to accommodate a sewing machine and a painting area, or a computer station? Consult a design professional early on for guidance about room layouts, proportions and available product solutions to help you meet your needs.
Consider the type of work space needed, including countertops, storage, lighting and ease of clean up needed. Would it be helpful to have a movable island on wheels or different types of seating? How many people will need to use the space at the same time?
Be creative with the overall look and feel of the room. What can you do to make sure it reflects your personality and work well for the type of crafts or hobbies it will serve?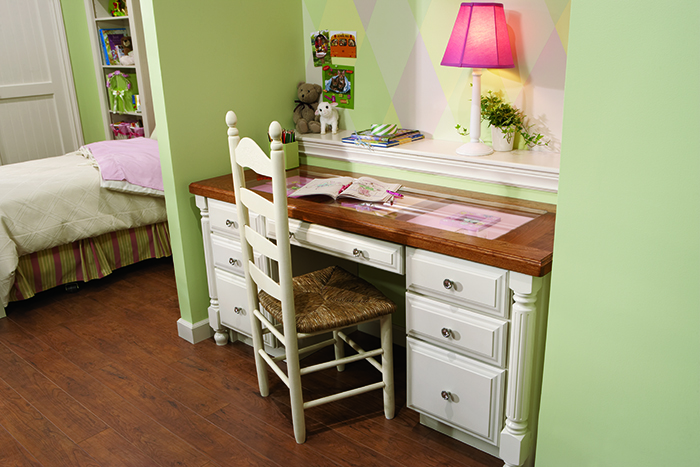 Finally, think about adding a display area to showcase some finished products. This may include shelving to hold a model or collectibles; a dedicated wall with a quilt rack to showcase your favorite project; or a peg board that can be adjusted to display art projects of varying sizes. The display area is a great reminder of why you love what you do and creates a focal point to share with visitors.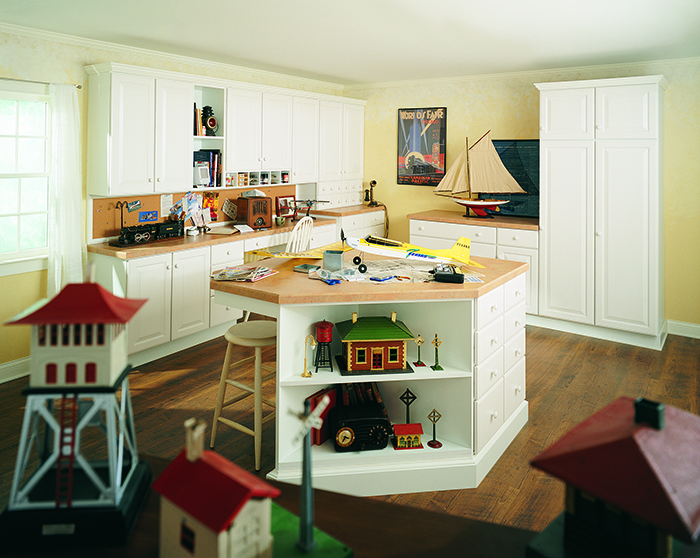 Having a dedicated craft or hobby room can be rewarding and a nice retreat where you can spend time focusing on the activities that bring you and your family a creative outlet and happiness.
---

KSI Kitchen & Bath
KSI Kitchen & Bath is a leading home design and remodeling firm specializing in kitchen and bath design.