Bold punches of orange and blue throughout the home may first catch your attention when you visit Arteva Homes' new Ferndale model at Christenbury Creek in Macomb Township. The contemporary home design conveys a modern, yet comfortable twist that is aimed at an active, family-friendly lifestyle. The Ferndale model is a star in the 2016 Homearama® event.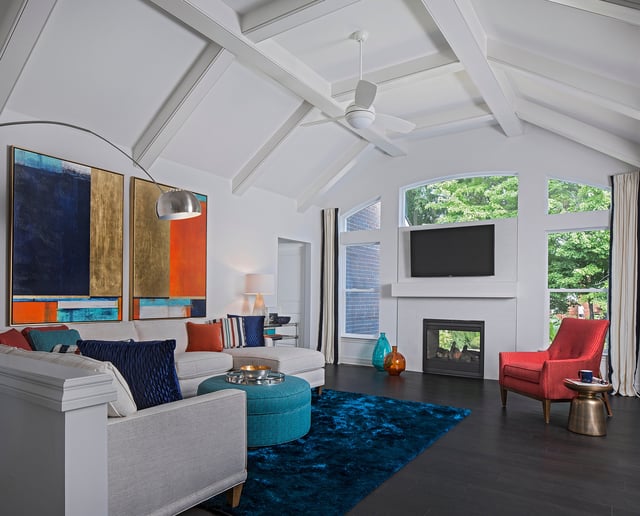 Interior Design for Arteva Homes' Ferndale model by Patti Mitchell from Gorman's furniture.
KSI Designer Ed York created the cabinetry design for the home's kitchen and bathrooms, playing off the contemporary clean lines to support the sleek and fresh, yet relaxed theme.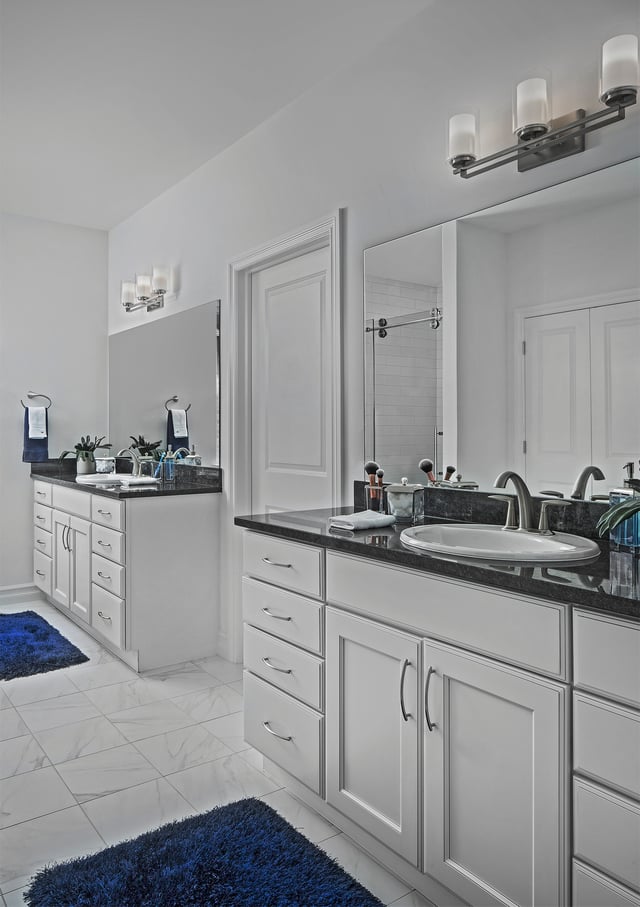 Bathroom cabinetry designed for Arteva Homes' Ferndale model by KSI Designer, Ed York.
"My goal was to create efficient work spaces that function well and look great," shared York, who used a selection of Merillat cabinetry throughout the kitchen and bathrooms to achieve the desired look and functionality.
York has a few suggestions for homeowners who are considering updates:
Bring your Bathroom a New Look - If you aren't ready for a complete renovation, consider replacing a vanity, countertop, and faucet, along with a fresh coat of paint and a few other embellishments (light fixtures, towel bars, window treatments, etc.) This will make a dramatic difference in a bathroom. If all the products are purchased in advance, a modest sized bathroom could be renovated in a weekend.
Kitchens add Value - One of the best returns on investment you can make in your home is a kitchen remodel. And you get to enjoy it every day!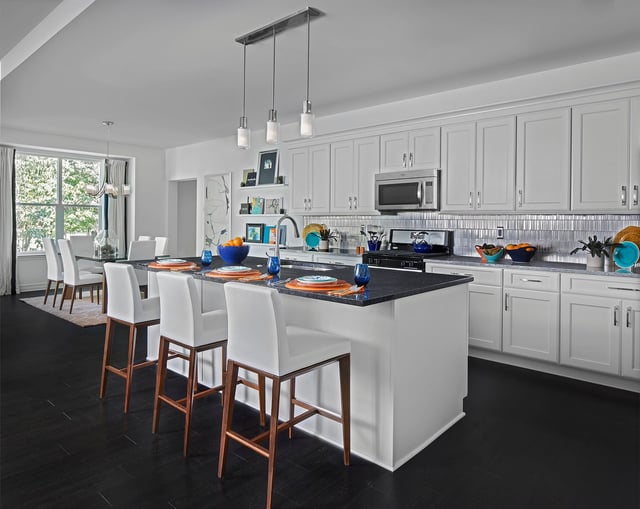 Kitchen cabinetry designed for Arteva Homes' Ferndale model by KSI Designer, Ed York.
The 2016 Homearama event features eight custom built homes, all located in a single location, that will be open to the public on weekends, from Sept. 23 through Oct. 9th. Tickets for Homearama 2016, which is open from 11 a.m. to 8 p.m. can be purchased online for $10 per person or at the gate for $12 per person. For complete information, visit: https://homearamahba.com/
To contact Ed York:
Email: eyork@teamksi.com
Phone: 810-923-1154
Click here for more of Ed York's design work: http://www.houzz.com/projects/684940/ksi-designer-ed-york