Pantone Color of the Year
It's that time again… when brutal cold winds and snow storms keep us huddled indoors until we can thaw out. But this year, Pantone has anticipated those dreary winter days and given us something fun to occupy our time by announcing Pantone's 2017 Color of the Year: Greenery 15-0343.
The green-yellow hue will help revitalize and refresh your personal style from your wardrobe to your home interior. The challenging part is picking just how many options and trends you'd like to use:
Start off by adding a splash of color and place different knick-knacks, vases or even a terrarium with some plants within your space. Or try changing out some of your dishware and glassware to showcase the new color.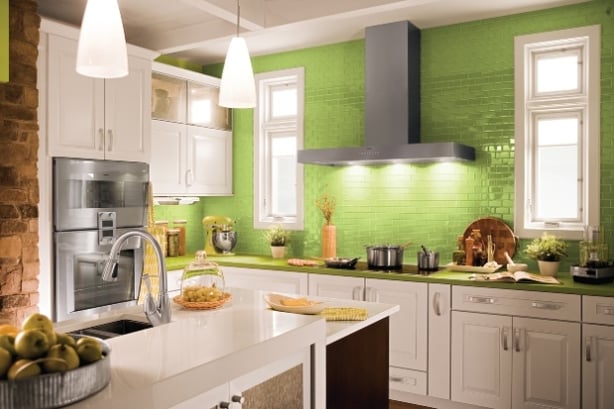 If you're still searching for that wow factor, reupholster a favorite chair and paint a coffee table using the new shade to liven up your room. And if that doesn't give you the color punch you're looking for, change out your countertop or paint an accent wall. Have fun crafting new possibilities that are sure to liven up your style!
How will you use Pantone's 2017 Color of the Year?