Coastal Chic Comes Home to Michigan
The easy, breezy style of coastal chic is inspired by sand and "sea" but in Michigan we like to say it's inspired by the Great Lakes. The key elements of this trending style is ample light, natural minerals, and a casual feel with muted tones of blues, grays, and creamy neutrals. The accent colors also should be muted, consider the light shades of blue, green, and soft pink or coral. To create this style in your kitchen, think about implementing the colors of the water and beach.
We love the simple design of this kitchen. Coastal chic is no clutter, and instead clean with space that allows people to move freely around the room. The creamy white cabinetry and tile contrasts beautifully with the deep blue island and warm walnut shelves and chairs.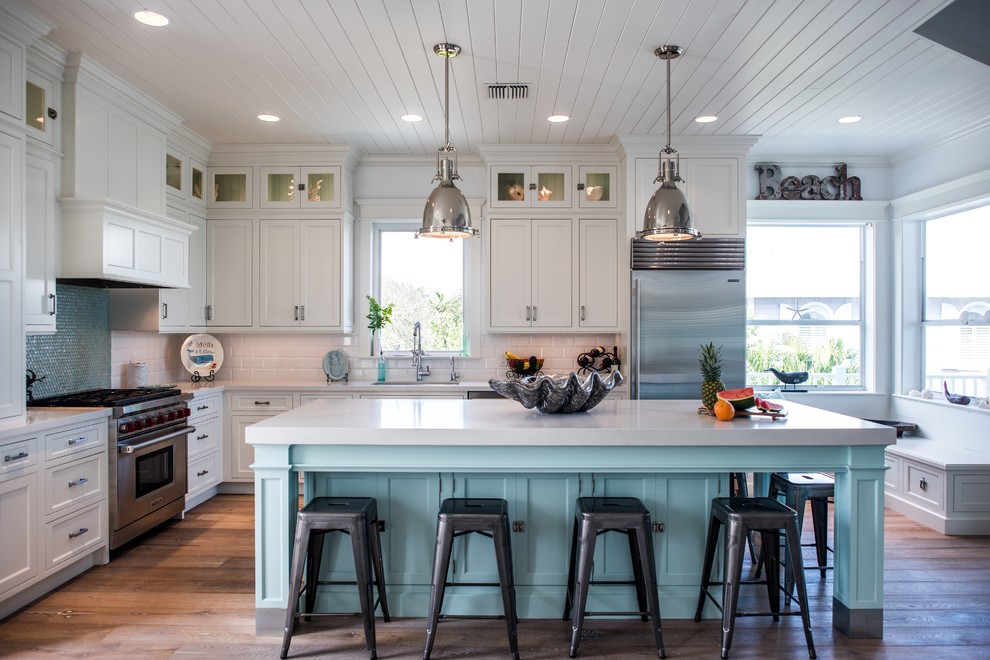 With Mediterranean coastal chic, use a terra cotta and aquamarine palette mixed with black iron and vibrant tiles. We love the way the sea glass, mosaic backsplash compliments the island and the natural light accentuates the openness of the kitchen.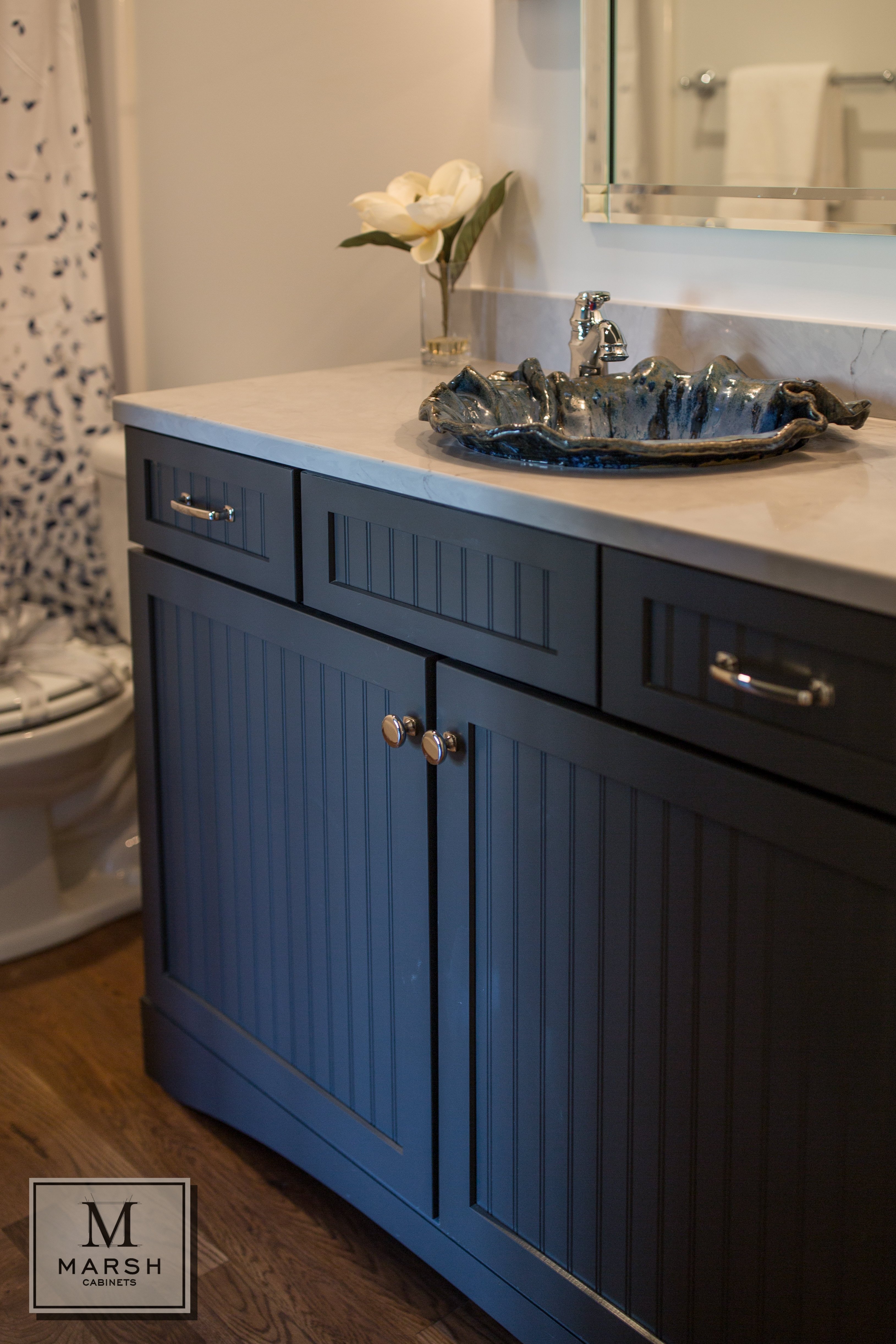 Adding tropical elements like shells, palm leaves or flowers will give your space the coastal vibe. Tropical coastal chic features more bold colors and patterns. The seashell shaped bathroom vessel sink is the focal point on top of the bead-board, deep blue vanity.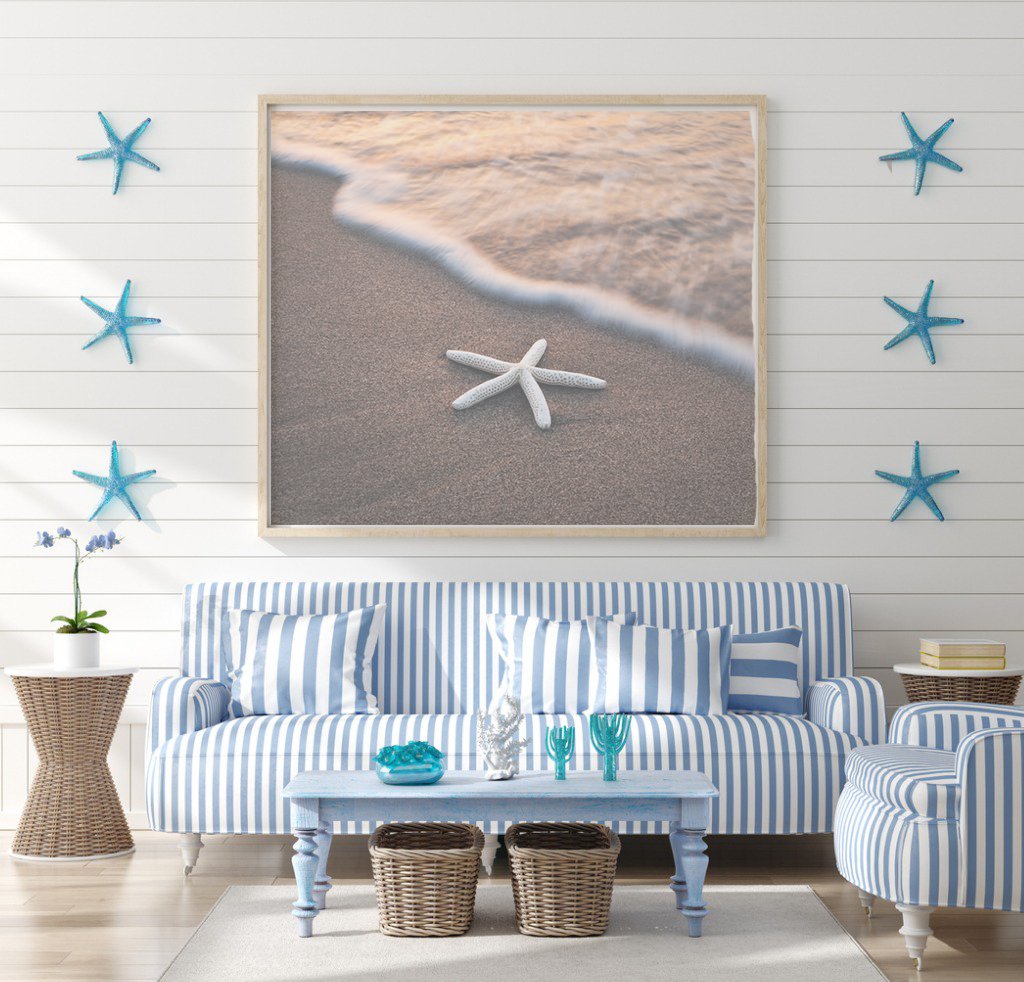 Have fun and add design elements to your space using the soft coastal hues. The turquoise star fish on the wall, cactus and bowl accents on the table all add to the beach feel of this space. Wicker baskets and tables complete the look.

Remember, coastal chic doesn't require living on the coast or water! You can embrace this style wherever you live – including right here in Michigan.