Most of us take for granted the fact that we have a place to come home to everyday. We don't worry about a roof over our head or a safe warm place to sleep at night. Not everyone is so fortunate. Because of that fact, a lot of people came together under the umbrella of Habitat for Humanity of Wood County Ohio, Inc., to participate in the Home Builder's Blitz to ensure that two families in Weston, Ohio could enjoy their own affordable home, because everyone deserves a decent place to live. Two homes, two builders, two families lives changed.
The Home Builder's Blitz is an initiative that brings together professionals in the building industry to build, renovate and repair homes and helps the work of Habitat. In 2016, they built or repaired 250 homes. In Weston, Ohio on June 10, a Home Builders Dedication took place that officially presented two very happy families with keys to their own affordable home.
Brian Gruber from Ridge Stone Builders believes we all have a responsibility to give back. He donated the skilled crew that helped build the home of Love and Adamm ­­− recipients of one of the new Habitat for Humanity Blitz homes on Brooke Lane. KSI Kitchen and Baths supplied the cabinetry and countertops for the home. Chris McVicker, KSI designer, was inspired working on the project. "It was a real honor working with Ridge Stone on such a worthy project. They have always been generous in giving back to the community and that is a value we share at KSI."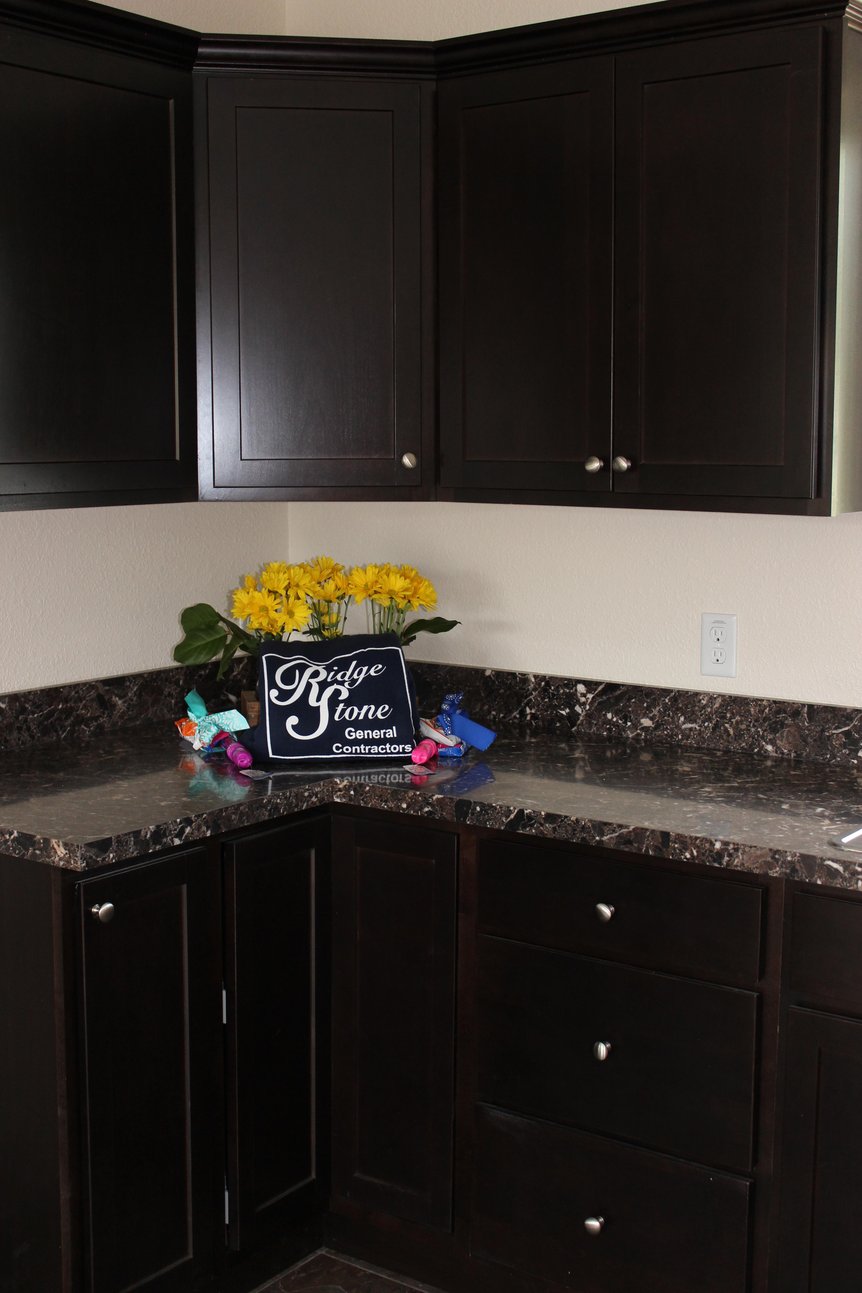 Plygem, a vinyl siding and window manufacturer donated windows and siding. Ralph Pfeiffer of Plygem shared at the dedication ceremony that Plygem had helped build more than 250 homes across the country in June as part of the Habitat for Humanity Home Builders Blitz and that number would continue to increase over the month.
Slaske Building Company had a crew working next door, building the home presented to Olivia, a single mom who also shared the dream of home ownership.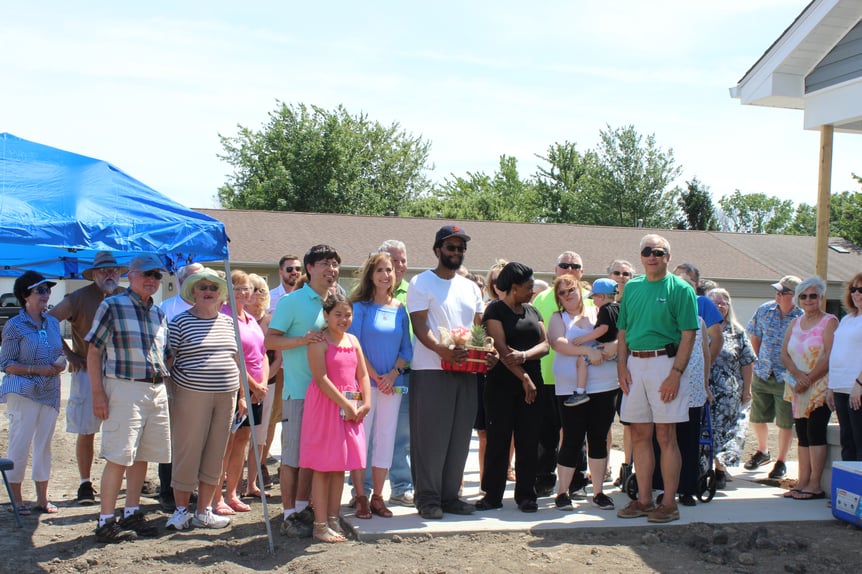 The sponsors and volunteers are too many to name but it truly takes a village to complete these projects. Mark Ohashi, Executive Director for Habitat for Humanity said it best, "We all have opportunities to help someone out ­- to give someone a hand. Every one of is guilty of walking by someone in need, not taking the call, not answering the email that asks for help." The take away is clear - the next time you pass someone in need, are asked to help with a project like this - you step up. It doesn't have to be large in time or talent - every little bit helps.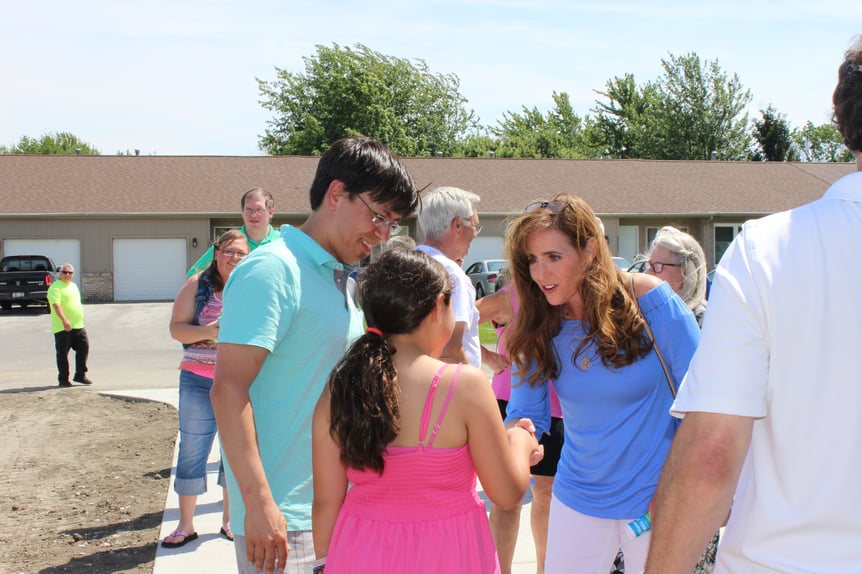 Keys were presented on this beautiful Saturday in June. The 2017 Home Builders Blitz Dedication ceremony brought family and neighbors together to celebrate. Comments were shared from builders, Executive Director Habitat for Humanity - Wood County, Mark Ohashi and State Rep. Theresa Gavarone. The most moving comments came when members of both families receiving their new home shared their thoughts and gratitude. New homeowner, Olivia was so overwhelmed and appreciative that she had a hard time speaking through her emotions. I know listening to Olivia's comments, through tears, the difference this home is going to make for Olivia and her young son. Life changing.
Gratitude goes out to every single person that helped, from raising funds, to digging the foundation, to hanging drywall. When we all come together - lives can be changed for the better.
If you'd like to join in the mission, support the cause, or even volunteer to build a home near you, visit www.wchabitat.org to volunteer in Weston, or outside of Ohio visit https://www.habitat.org/volunteer/build-events/home-builders-blitz
---

KSI Kitchen & Bath
KSI Kitchen & Bath is a leading home design and remodeling firm specializing in kitchen and bath design.