The kitchen is becoming the social hub of the home. It's where everyone gathers when entertaining. It's where the kids do their homework. Oh yea, and it's where the family comes together to enjoy a meal and break bread! Redesigning your kitchen to reflect your style as well as function to meet your needs is crucial. Here are some top kitchen design trends to help you reimagine your space: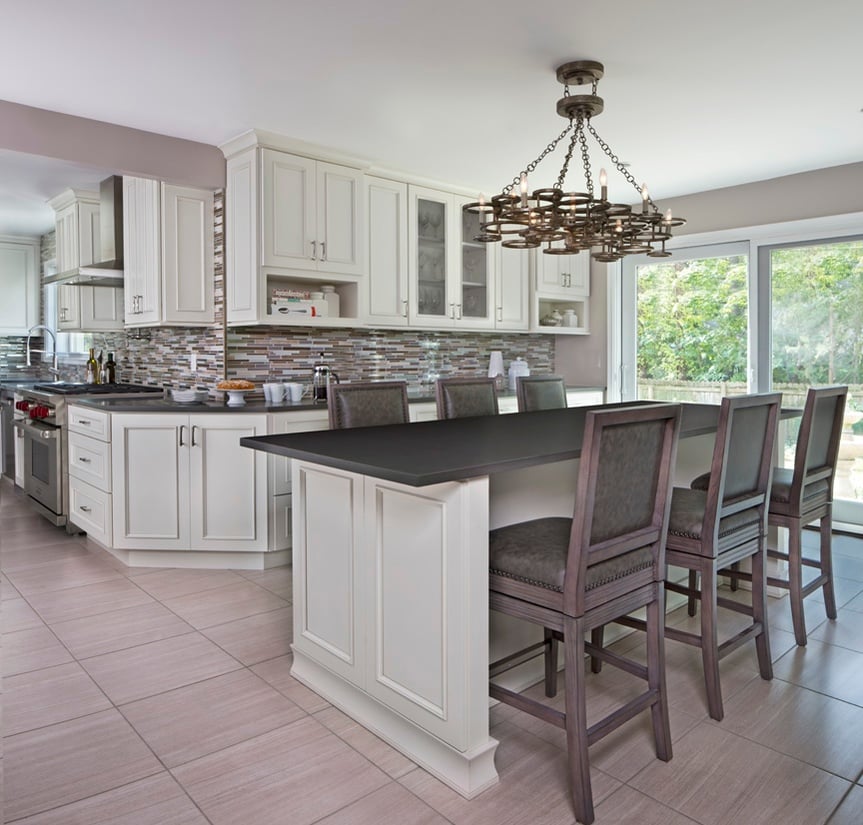 Open Concept – Homeowners are knocking out walls to open up their kitchen. They want the kitchen to include space for: eating, entertaining, a butler pantry or bar area to mix up drinks, as well as being open to the living room / great room.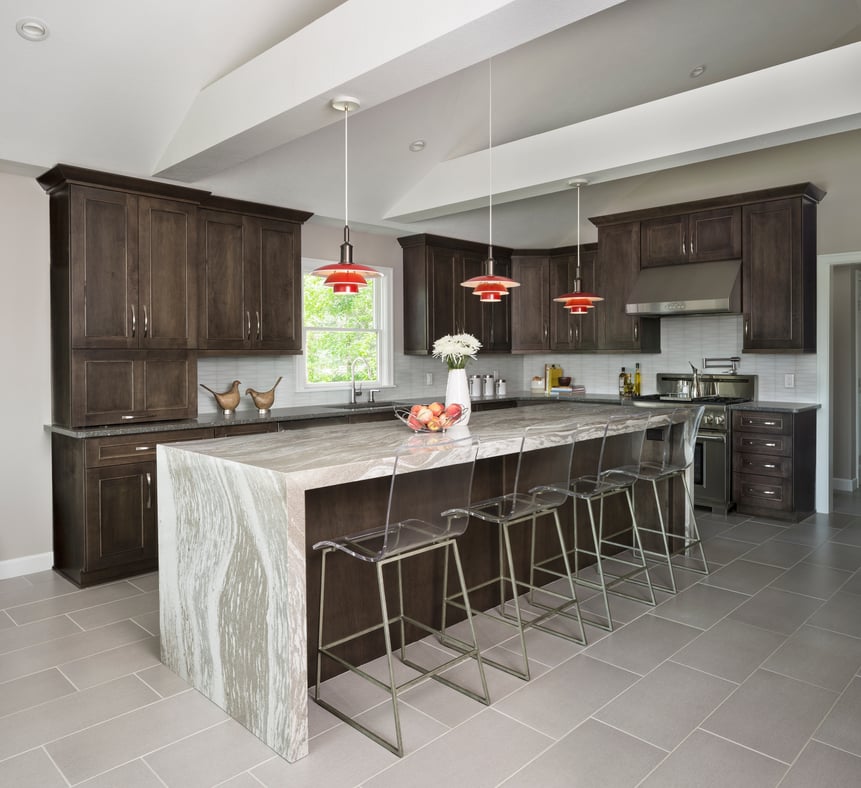 Quartz is Queen – Homeowners are updating their countertops from laminate to Quartz. The manufactured stone surface offers durability – it's harder than granite and not as porous. This makes it easier to keep your surface free of bacteria and stains. Whites and greys are trending as well as subtle marble veining. Matte finish quartz countertops are also popular. It feels velvety, with a little bit of luster. Plus, it's easy to maintain and is a relatively affordable upgrade. Quartz waterfall edges continue to be popular (shown here). Waterfall style refers to the way the quartz, granite or marble countertop extends down the side of an island or cabinet, all the way to the floor.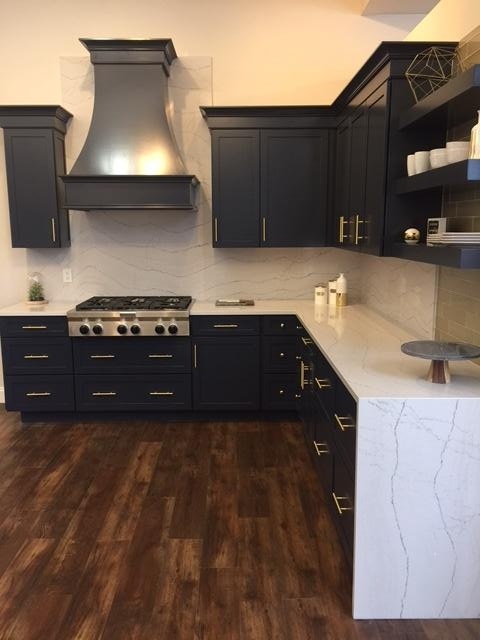 Cabinetry with Color – Whites and greys have been on trend but thanks to Pantone's new Fall Color Navy Peony, you can add navy blue to the lineup. If you're looking to create some visual interest, utilize complimentary wood stains and/or paint finishes to your cabinetry layout. For example, select white wall cabinets and grey or navy blue base cabinets. Maybe you have high ceilings and want to visually pull the ceiling down by incorporating darker cabinets along your walls and lighter cabinetry for your bases. Or select a focal point, such as an island or peninsula to use a contrasting color.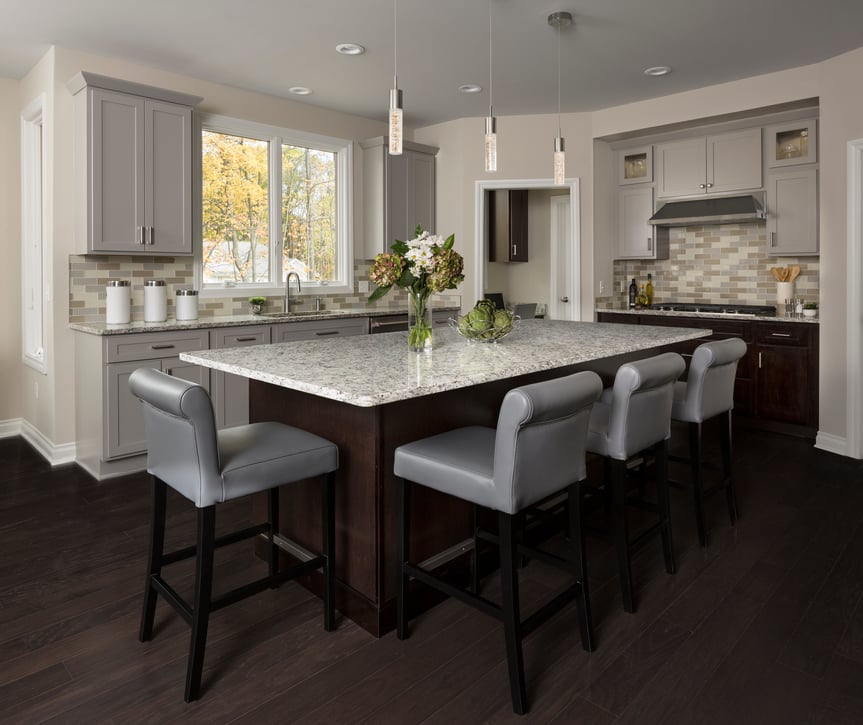 Cabinet Styles and Finishes – Painted finishes are in demand along with the shaker style. The crisp, straight lines of the shaker allow the homeowner flexibility as your hardware accessories can dictate either a contemporary or traditional look. We're also seeing taller cabinets. Build drama by stacking your wall cabinets and adding mullions or frosted glass to your doors. Then take advantage of the extra storage space! (Click here for storage solutions.)
The most important thing to remember when designing your new kitchen space – is that you like it. All the trends and expert advice really won't matter if the space doesn't fit your taste. When you choose a kitchen designer to work with, make sure they ask you lots of questions about your style, inspiration, desires, wishes and how you plan to function in the space. And after that…it's all about spending time enjoying your new kitchen with family and friends.
For more information about kitchen and bath design visit ksikitchens.com.
---

KSI Kitchen & Bath
KSI Kitchen & Bath is a leading home design and remodeling firm specializing in kitchen and bath design.