In basketball, a zone strategy is easy to teach and execute since each player knows their place and fills their lane to play defense. When it comes to playing in your kitchen, creating work zones will accommodate more cooks and guests and provide maximum efficiency. Typically kitchens are designed with the work triangle in mind — the refrigerator, range and sink form a triangle. This design technique was developed when kitchens were smaller and a separate room in the home. Although still useful today, the work triangle has evolved as kitchens have grown in size and opened up to other rooms in the house. People started adding more appliances to their kitchens, not to mention more people are working and socializing in the space. Consider working with your designer to create a "zone strategy" in your kitchen.
To set up work zones in your kitchen, think of the tasks you perform on a consistent basis: food preparation, cooking, baking, cleaning, entertaining, and family activities. A work zone should contain the items you need to perform each task.
Prep Zone. Food prep can be anything from making a sandwich to preparing a five-course meal. The majority of the time spent in the kitchen is prepping food. In fact, a cook may spend up to two hours prepping food for a single meal. This may include rinsing, dicing, mixing, and processing food. For many people, especially those with small kitchens, the prep zone is also their baking area. It is the most used zone in your kitchen.
Cooking Zone. This is the zone where you take the food you've prepped and use the cooktop, grill, steam microwave or ovens. This is the least used zone since people typically start, check and finish the task while doing other things.
Cleanup Zone. This is the zone where the dirty dishes are rinsed, loaded in the dishwasher or hand washed. This section may be used throughout the cooking process and may involve another person assisting the cook.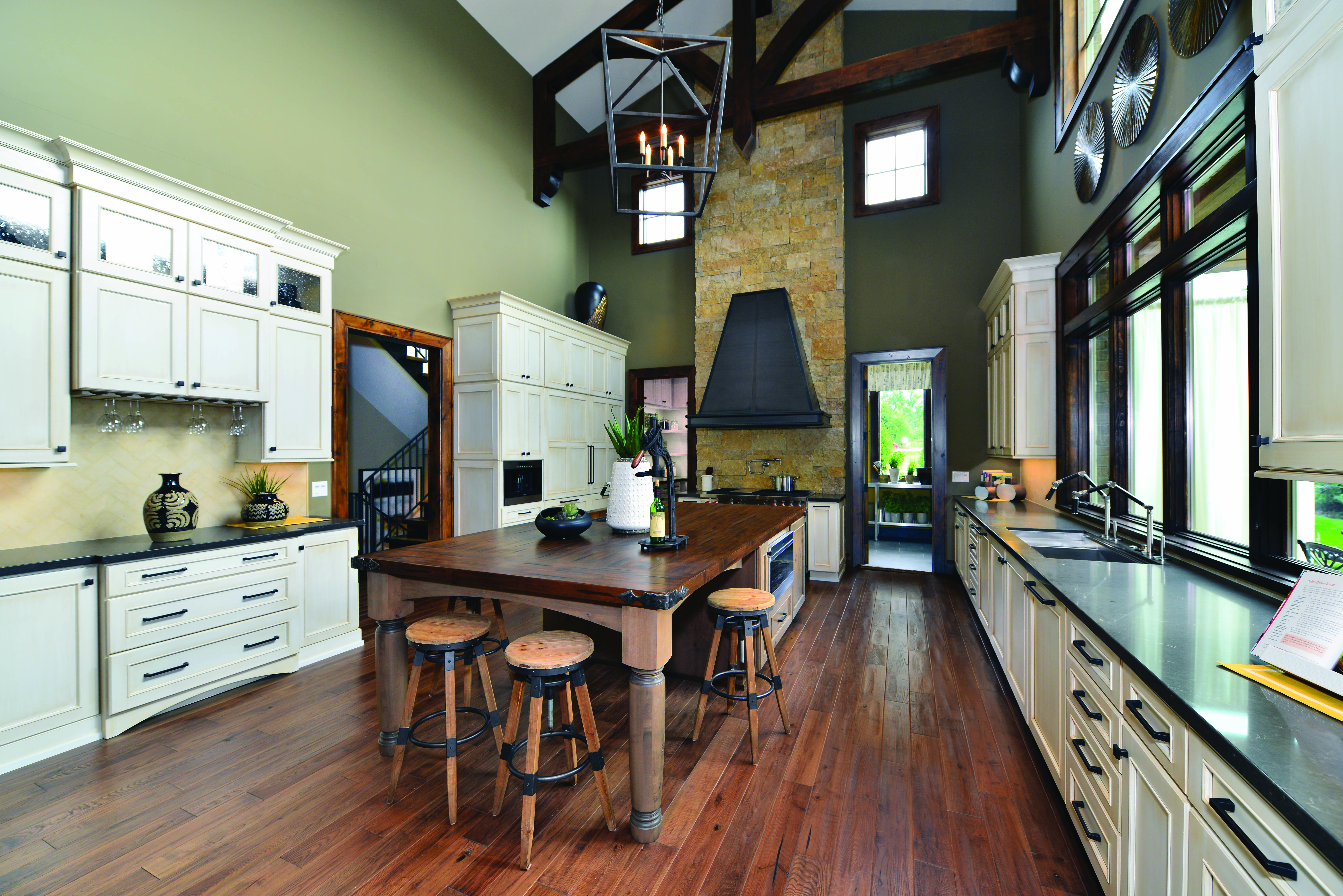 As you define your zones, consider the appliances, storage, and counter top space required to execute the tasks. Ed York, Designer at KSI, collaborated with Arteva Homes to determine their work zones. The prep area is close to the refrigerator, a second sink with a rinse insert, and plenty of counter top space to prepare for the meal. At the end of the island, the cook zone contains the range, grill, oven, warming drawer, and microwave all within three feet of each other to cook the food. The cleaning workstation has two dishwashers, one on each side of the sink to clean as they are preparing and after the meal. These are hidden behind decorative cabinetry panels. Whether you opt for the traditional work triangle or to section your kitchen into work zones, pay attention to your kitchen's aisle widths. The recommended minimum aisle width is 42 inches, however many designers are using 48 inches, especially in kitchens with multiple cooks. Ed York designed the kitchen for Arteva Homes using 49 inches on the sink side and 50 inches on the refrigerator side, accommodating multiple cooks and easy mobility as they work.
Lastly, consider a zone for guests. If you have an open kitchen and like to entertain often, you know how important it is to have an area where guests can relax and talk while you prepare food and drinks. A large island or peninsula works well for this, since it can act as a barrier that keeps guests from getting in your way while also giving them a place to hang out while you work. A great example of this zone is the kitchen I designed for Cranbrook Homes. The food prep zone is at the end of island. The top is counter height and connects to a large island at bar height creating an opportunity for the cook to prepare the meal and participate in the conversation. The over-size island allows for appetizers, drinks, and a variety of courses to be served easily from the cook area.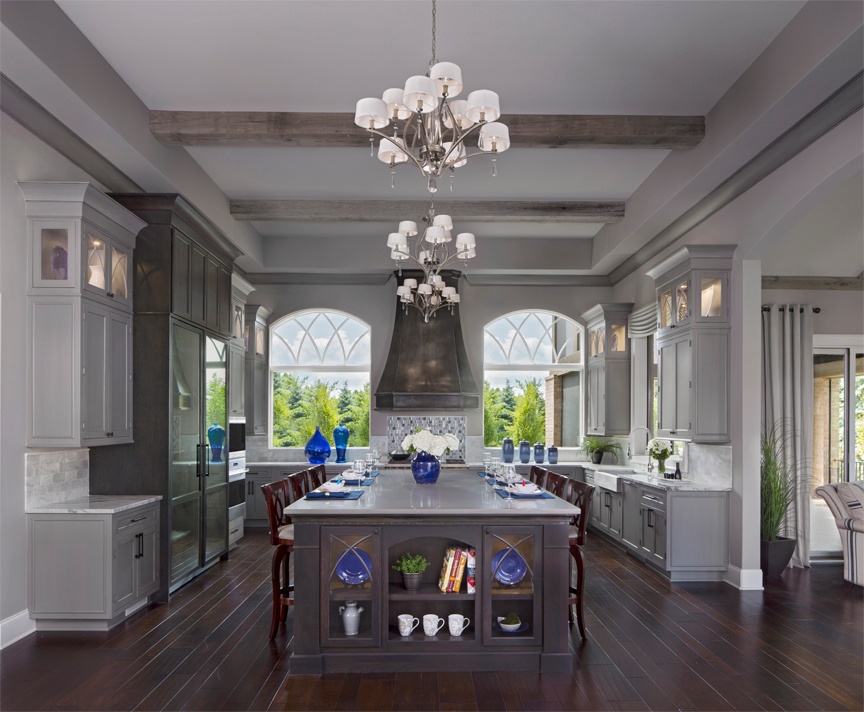 The kitchen is the place where people "huddle" together. It is important to understand how the space may accommodate multiple people and uses. When working with a designer, share and prioritize the activities in your kitchen to help determine the work zones that will work best for your life style and family.
---

Zey Hilla
Zey Hilla is a professional designer with over 17 years of experience servicing the Livonia, MI area. She specializes in delivering best-in-class design concepts to homeowners by blending style and function.