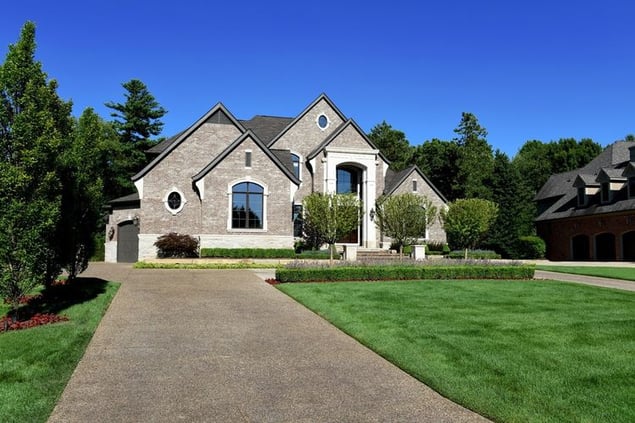 Looking ahead at cooler days and upcoming holiday gatherings, now is the perfect time to get inspired and make some updates inside our homes. To help spark some ideas, KSI is pleased to sponsor the 2016 Homearama® at Christenbury Creek, located in the heart of Macomb Township and presented by the Home Builders Association of Southeastern Michigan.
Homearama models are fully furnished, decorated and landscaped. Each home includes the latest in building trends, technology and interior design. Visitors will see numerous design trends come to life as well as affordable ideas that can be incorporated into their own homes.
The eight custom built homes, all located in a single location, will be open to the public on weekends, beginning Sept. 23 through Oct. 9th. Tickets for Homearama 2016, which is open from 11 a.m. to 8 p.m. can be purchased online for $10 per person or at the gate for $12 per person. For complete information, visit: https://homearamahba.com/
"Our designers showcase the latest styles and features for kitchens, bathrooms and smart storage solutions in the four Homearama models KSI helped create," explains Colleen Flynn, KSI's Vice President of Marketing and Sales. "We want visitors to have a wow experience when they see everything that is possible for their home today."
The theme for the 2016 Homearama is "Bringing the Dream Home." Below are three tips to maximize your Homearama experience and help you integrate the ideas into your upcoming projects:
Take notes – Bring a small notebook and jot down special features or designs that you really like.
Take pictures – Use your phone or a small camera to snap pictures of things you really like and want to remember.
Talk to the Experts – Each model home will be staffed with the designers, builders and vendors who have years of experience in their fields. Talk to them for ideas and inspiration and pick up their business cards and other information for follow up.
If you are motivated to move forward with some storage solution updates or a full-scale renovation, schedule a follow up appointment with one of KSI's professional designers. Your designer will help enhance your ideas with their experience and put KSI's five-step process, Bringing Design Home, to work for you. Contact information for the KSI designers who worked on the 2016 Homerama models include:
Lassale Homes - Colonial Brooke Schall bschall@teamksi.com
Lassale Homes – Ranch Brooke Schall bschall@teamksi.com
Arteva Homes – Ferndale Ed York eyork@teamksi.com
Arteva Homes - Lancaster Sandra Daubenmeyer sdaubemeyer@ksi.com
---

KSI Kitchen & Bath
KSI Kitchen & Bath is a leading home design and remodeling firm specializing in kitchen and bath design.