It is no surprise to anyone we spend most of our time in the kitchen. It is the gathering place for family, meal prep, homework and entertaining. It is also where we store food, cookware, appliances and admit it, there is a junk drawer in there too! If you're thinking about remodeling your kitchen and getting more organized - we have a few kitchen storage solution ideas to inspire a more functional and efficient design.
Bar or Butler Pantry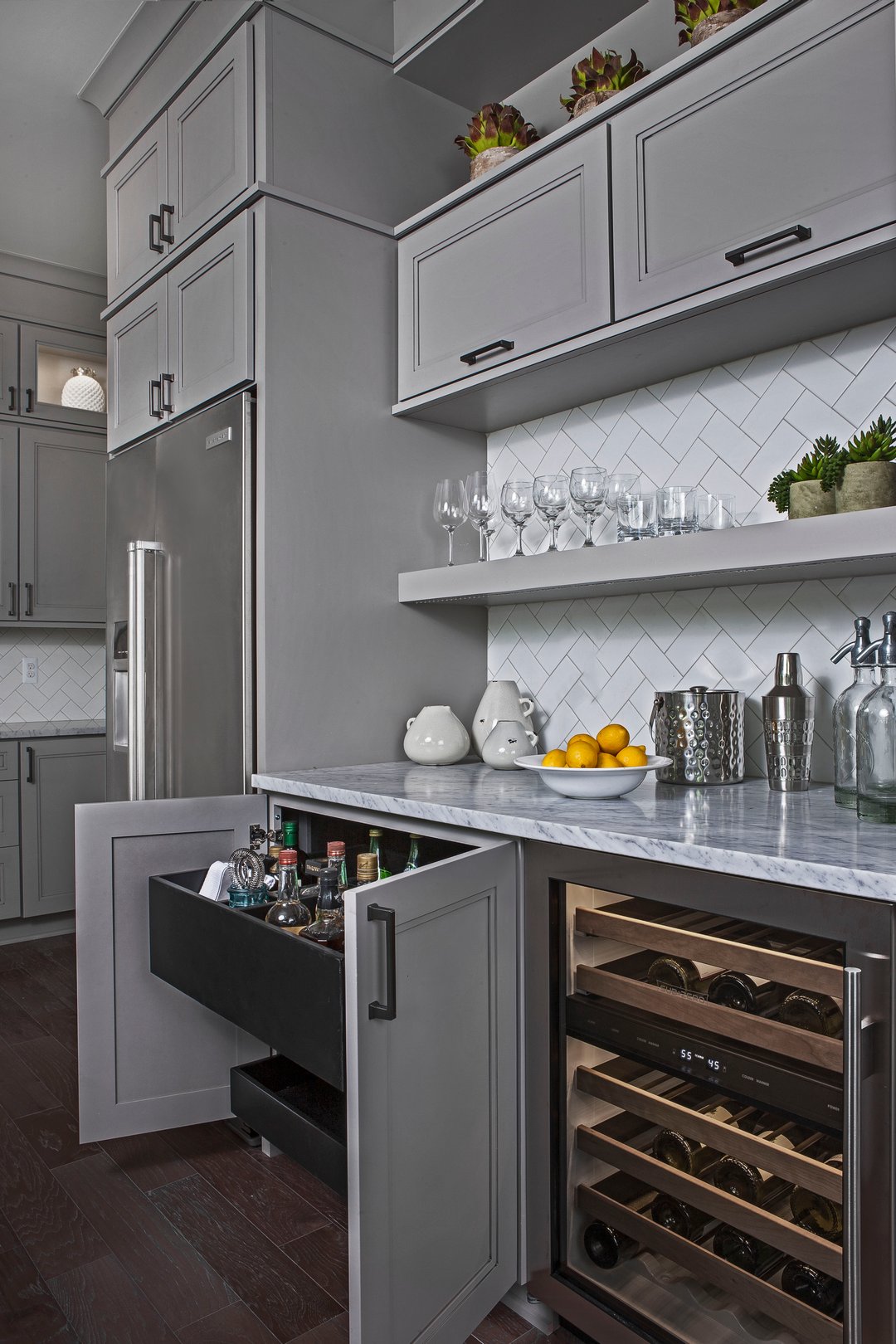 A bar station can do double duty as a coffee and cocktail service, always on, always ready. The deep drawers can be used to store all the necessary supplies for your guests to be able to serve themselves.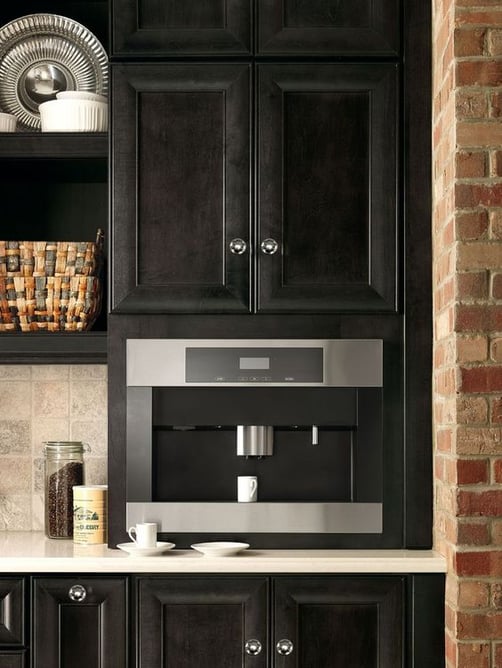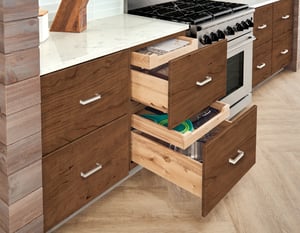 Tiered drawers are an exceptional way to house utensils for this dual-purpose area. The top drawer, since it is probably used every day, can accommodate coffee utensils, sugar packets.
Store the tea bags, cocoa bags, cups, lids, stirrers and even the coffee bar attachments in these deeper drawers for easy access. The bottom tier, used less often, can accommodate bar supplies and hand tools.
photo credit: Cabinetworks Group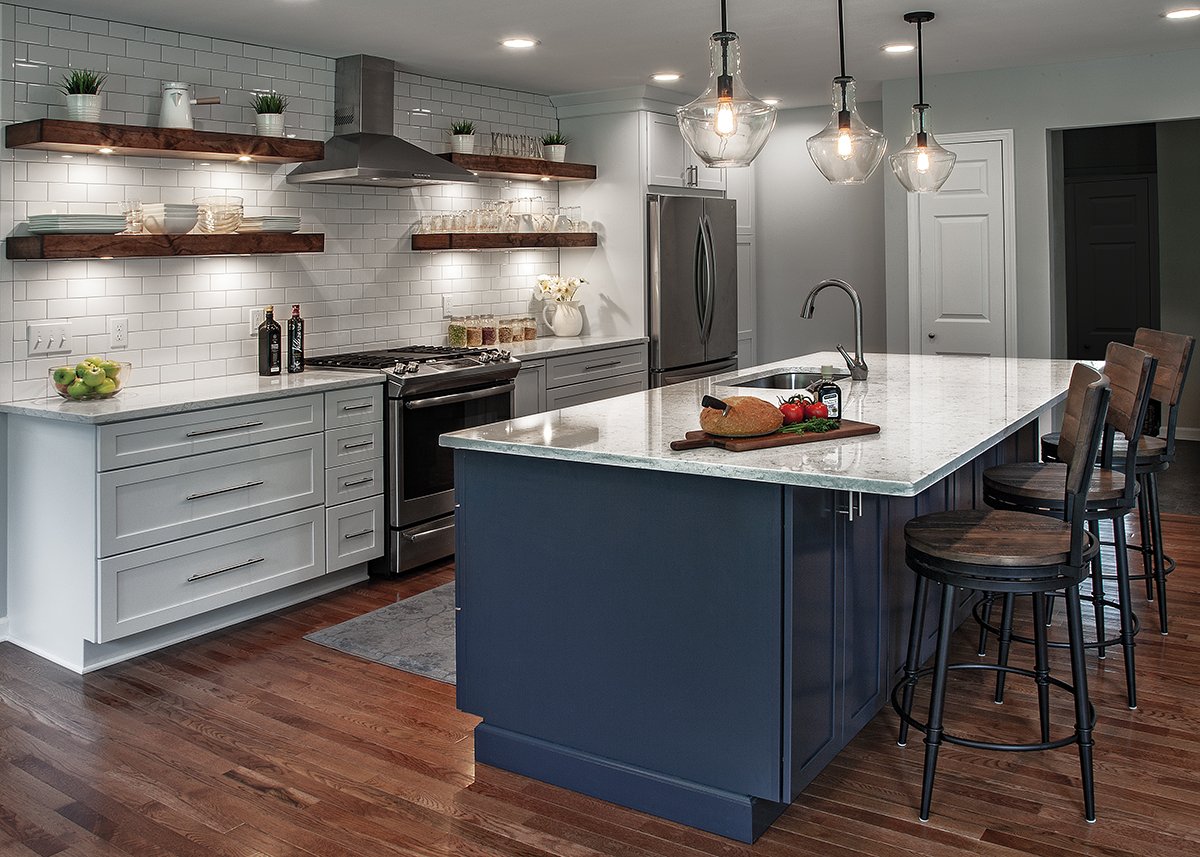 Open Shelving
We're seeing a growing desire for spaces that feel open and bright. In the kitchen this can be achieved with floating or decoratively supported shelves and glass door cabinets, with bright backdrops and ample lighting. Some homeowners shy away from having these interesting details because they fear how much work it will be to keep tidy, but it doesn't have to be that way if the use and location is thought out to be functional. Choose only the most used dishes for this area. Cleaning is accomplished easily, when the dishes are being used, the shelving can be wiped down.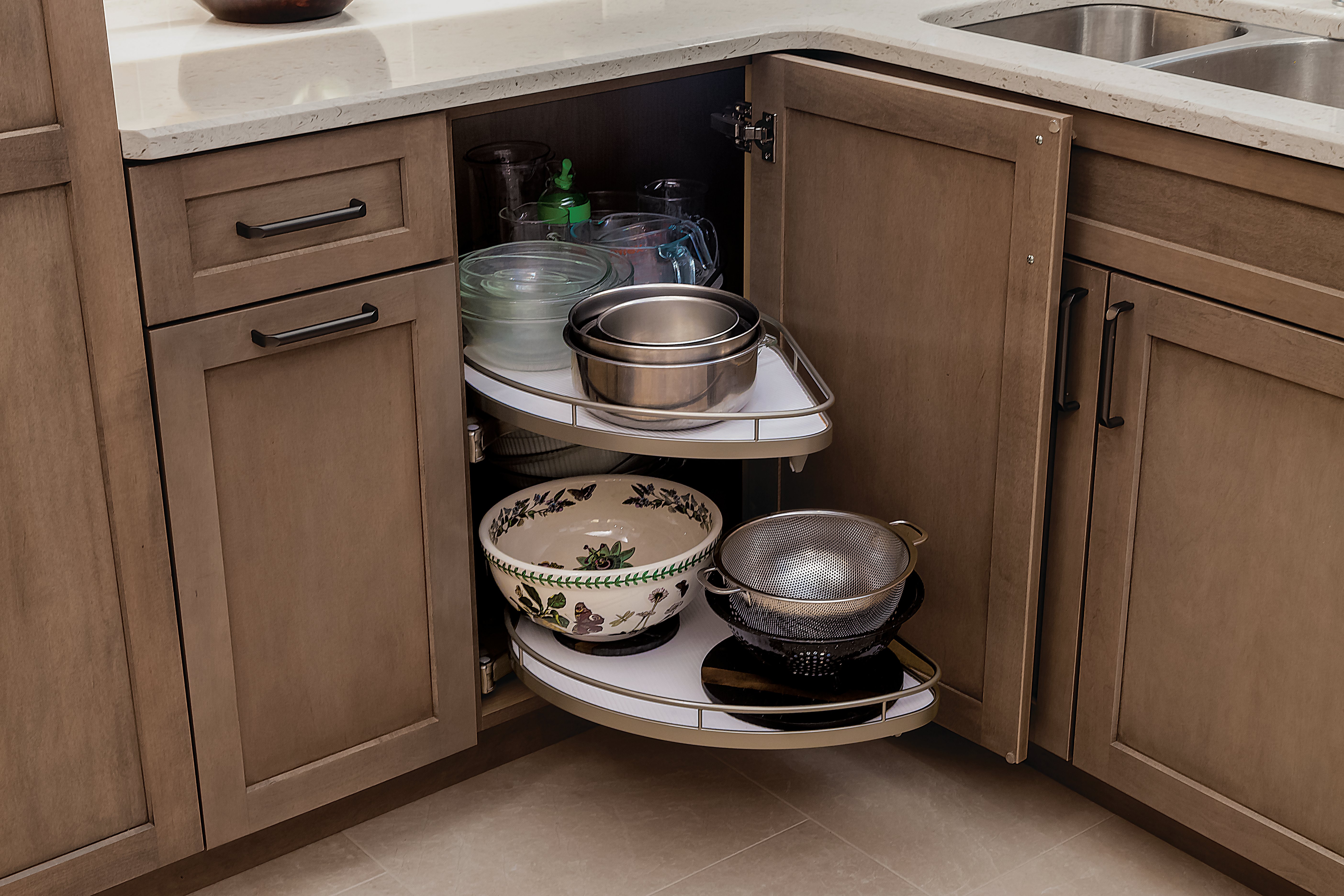 Corner Cabinets
The kitchen corner is always one of the hardest areas to determine the best solution. The amount of space, what's nearby and, storage needs all play a factor. Lazy Susan's now come in a wide variety of selections; cloud or kidney pull-out shelves (shown here) fill blind corner cabinets and come out of the cabinet completely for easy access. Great spot for non-food items, like the small appliances, food processor, blender, Ninja parts.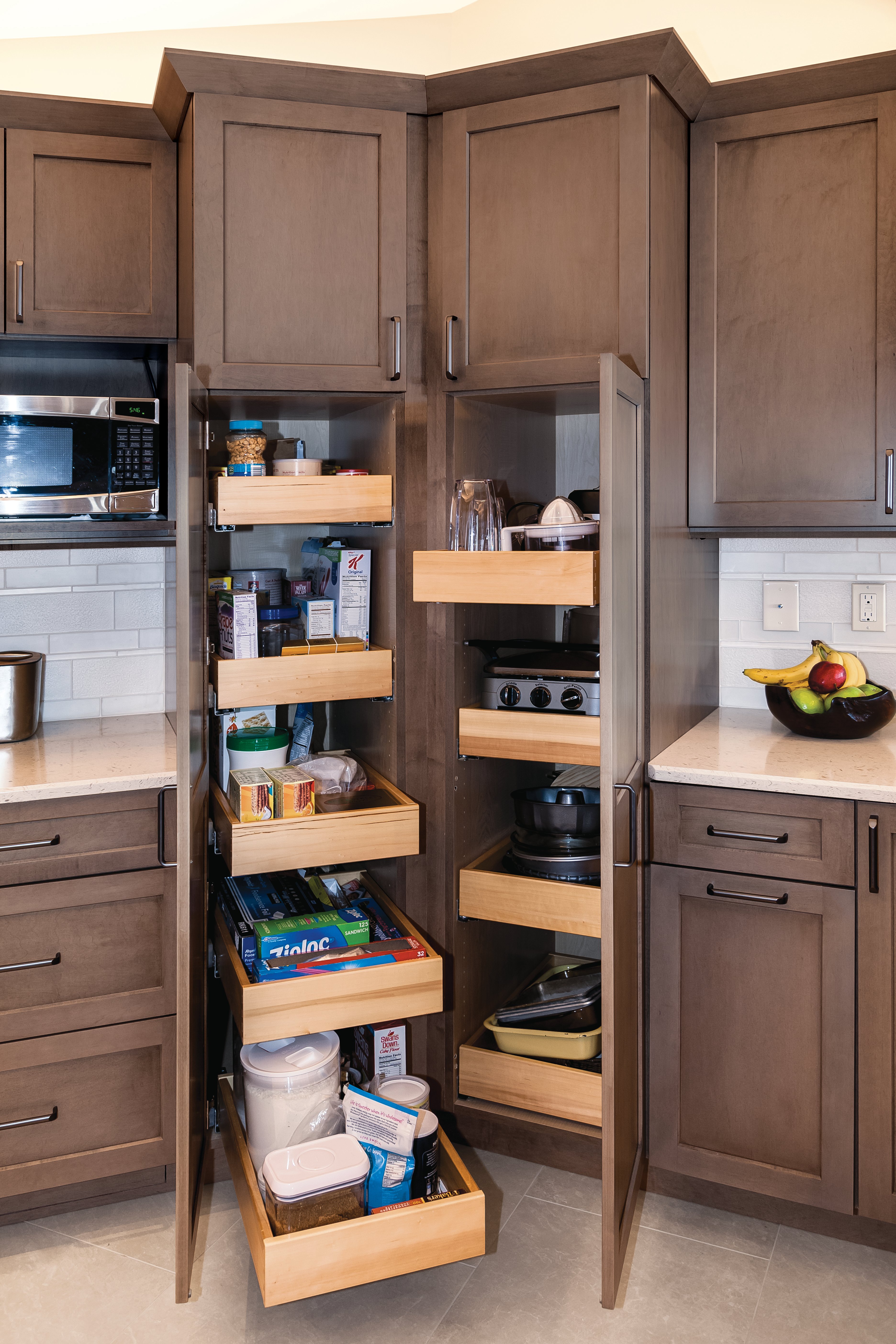 Pantry
This Dura Supreme pantry shown here in cashew, creates a great storage solution for this small kitchen with lots of angles. Pull-out trays provide ample storage for dry goods, small appliances, and are easily accessible.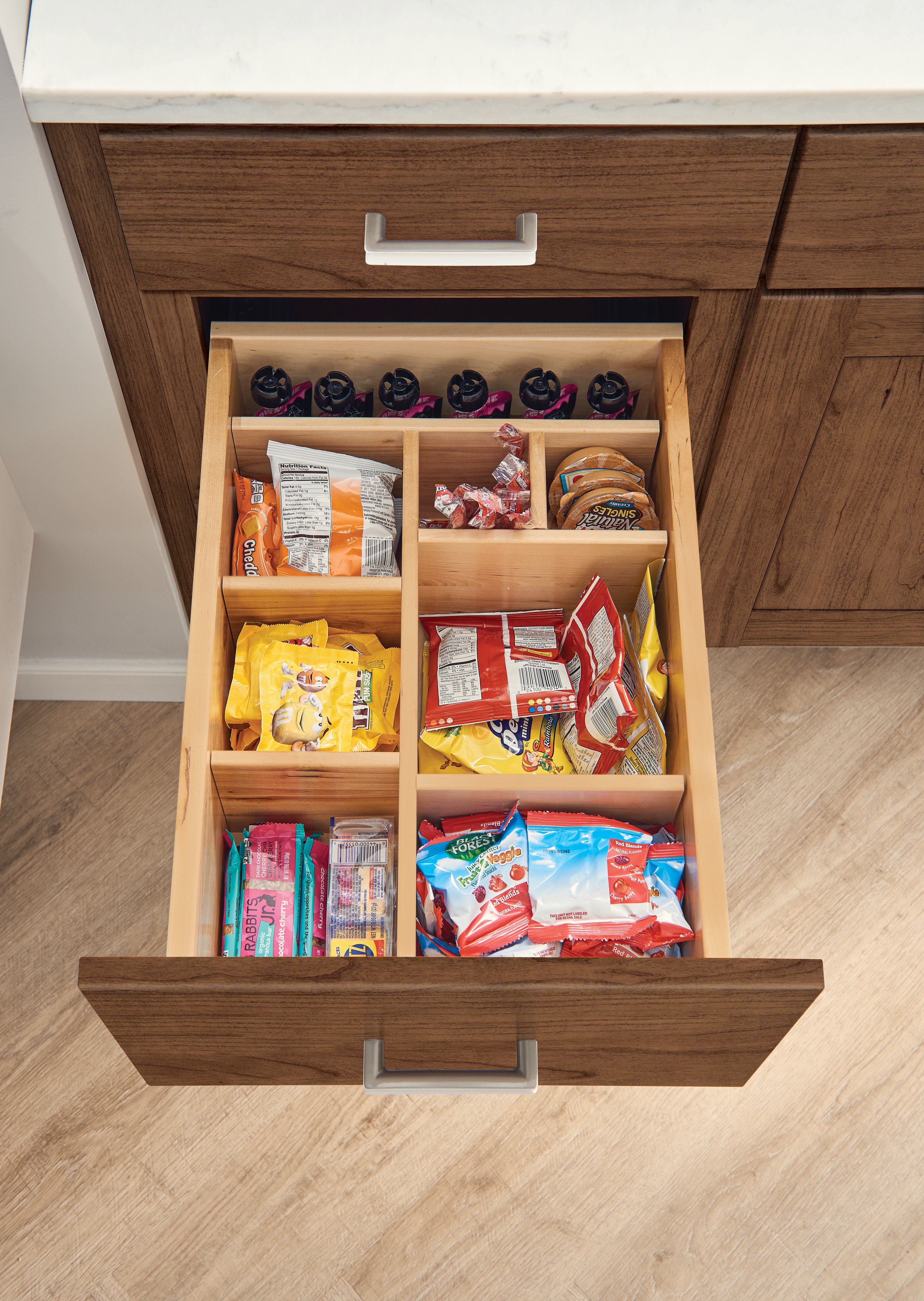 Photo credit: Cabinetworks Group
Plan for the children's snacks to go close to their cups and plates. It's easy for the kids to help themselves! Space can be dedicated in the pantry with storage baskets on the lower pull-out trays or a lower deep drawer with dividers, shown here.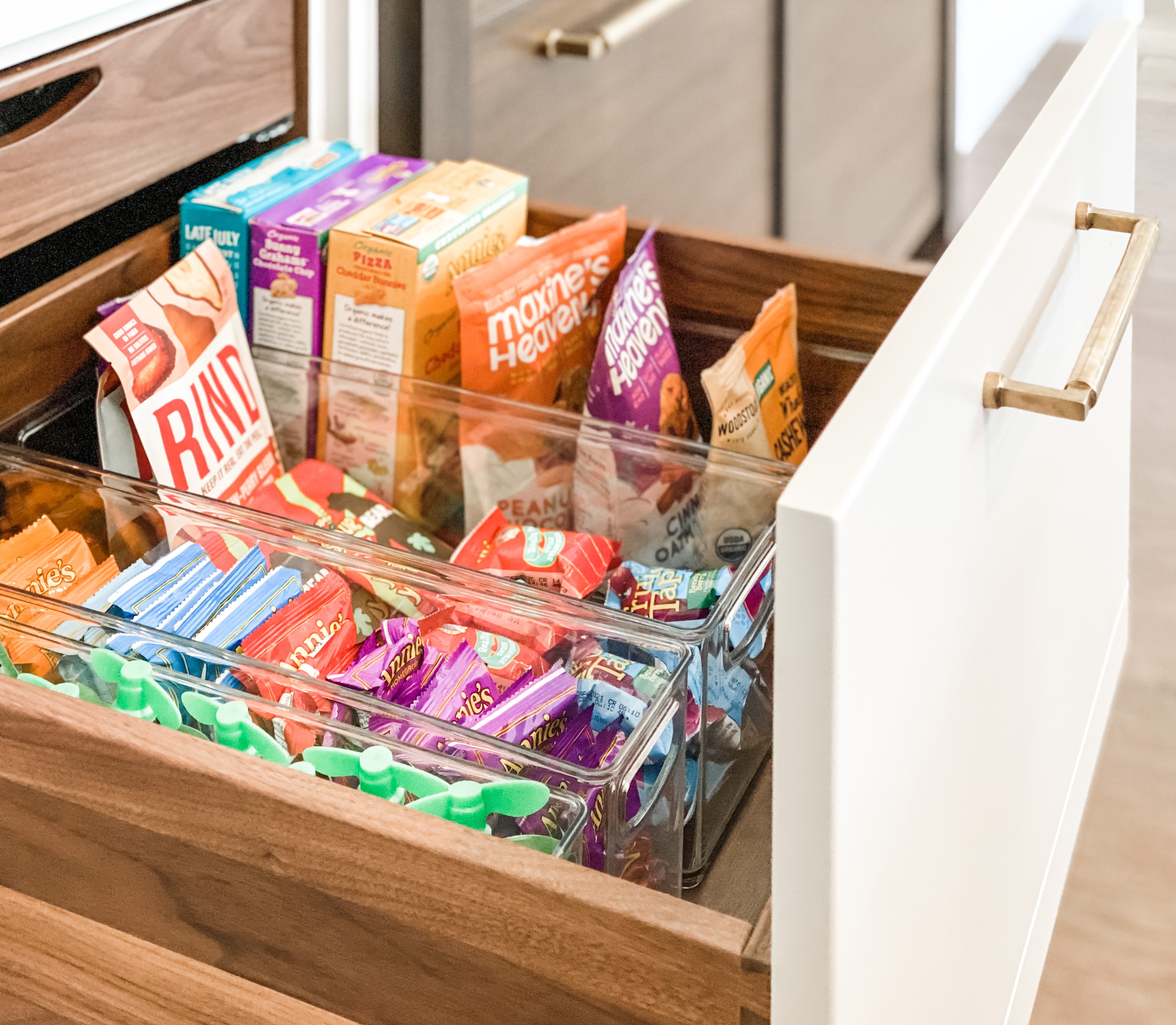 Photo courtesy of Maison Birmingham.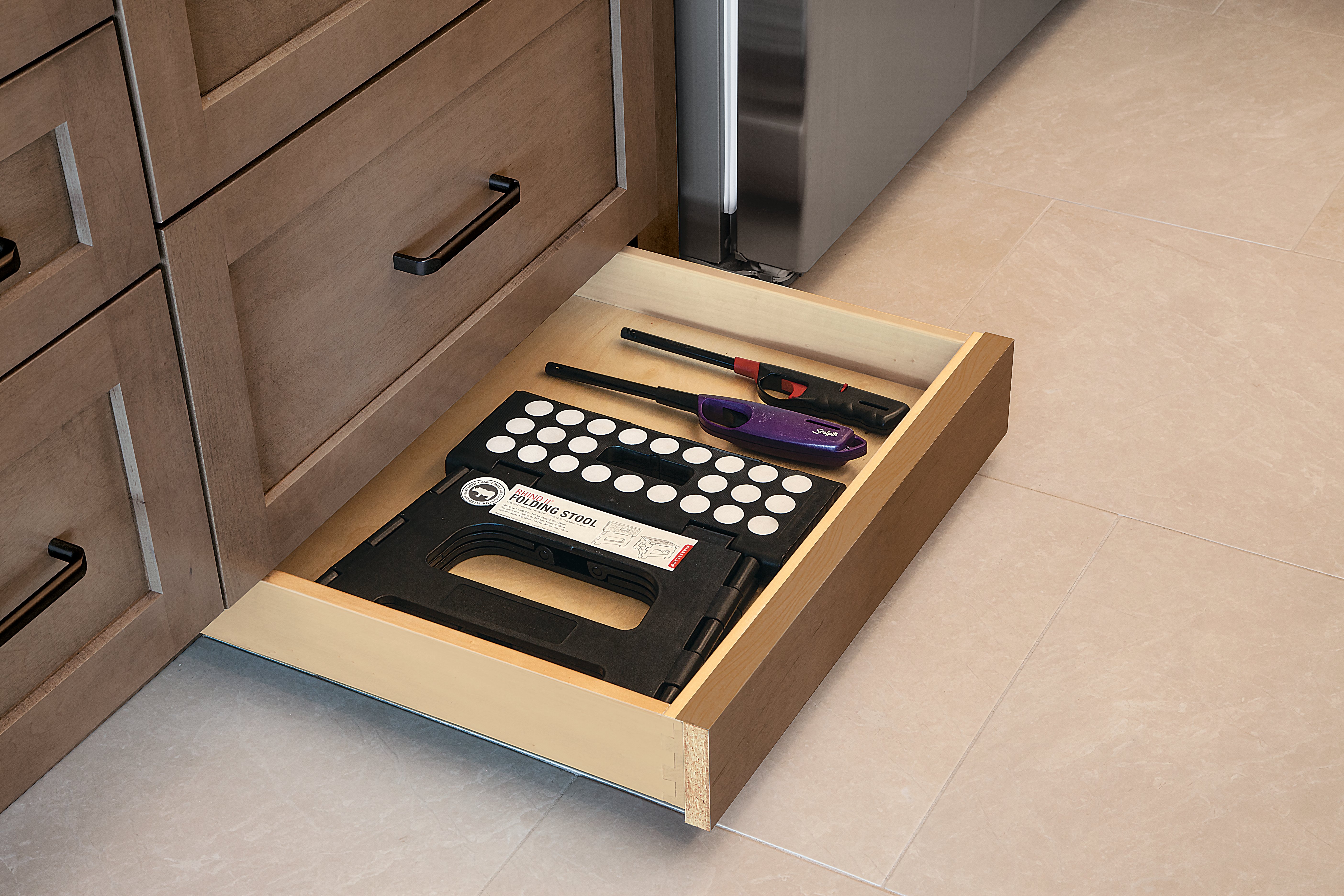 Toe-Kick Drawer
A great example of making the most of every inch in your kitchen is this toe-kick drawer. Toe space drawer adds additional storage in an area that is typically not used. The drawer opens with touch latch – by simply touching with your toe, the drawer pops open where you can store items like folding step stool, small tools, batteries, etc.
For more storage solution ideas visit the KSI image gallery or watch this National Kitchen Bath Association (NKBA) video, Storage Solutions: Innovative Ideas for Optimizing Space for Organization and Beauty.
For tips on how to organize your space visit All Sorted Out a professional organizing company.
---

KSI Kitchen & Bath
KSI Kitchen & Bath is a leading home design and remodeling firm specializing in kitchen and bath design.