When is the last time you considered updating the look and feel of your fireplace? Fireplaces are often one of the strongest focal points in a home. More than half of U.S. households (52 percent) have at least one fireplace with 21 percent having two or more according to the Hearth, Patio and BBQ Association.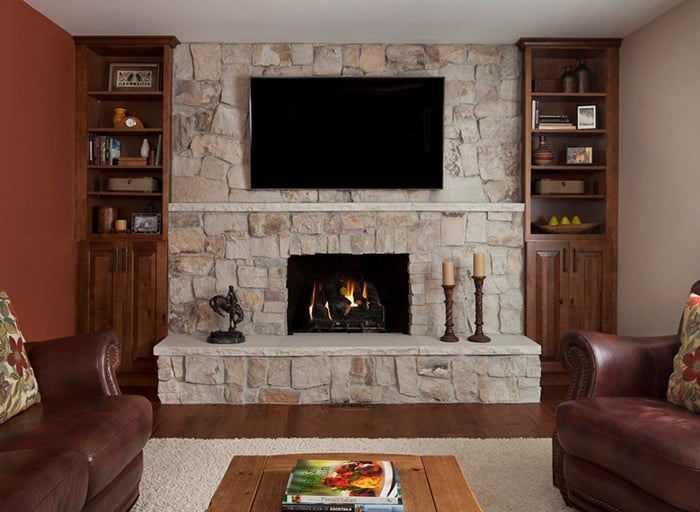 Fireplaces are also a popular feature that 40 percent of home buyers are willing to pay more for according to data from the National Association of Realtors. The report goes on to say that as people spend less time watching TV and more time on tablets and e-readers, the fireplace may gain even more popularity since it offers a warm cozy place to use these devices.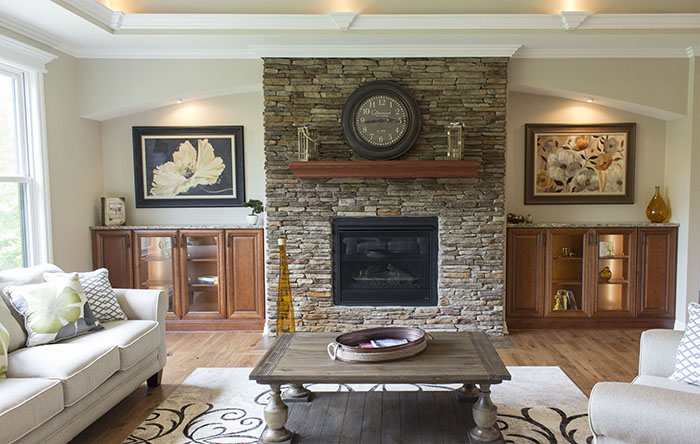 Updating your fireplace can add to your enjoyment now and help strengthen the resale value of your home later. We're finding some homeowners include their fireplace with the kitchen remodel to expand the gathering area for entertaining and coordinate design elements. As a focal point in the home, the fireplace is a great area to refresh and complement the style that has evolved in the rest of the living space over time.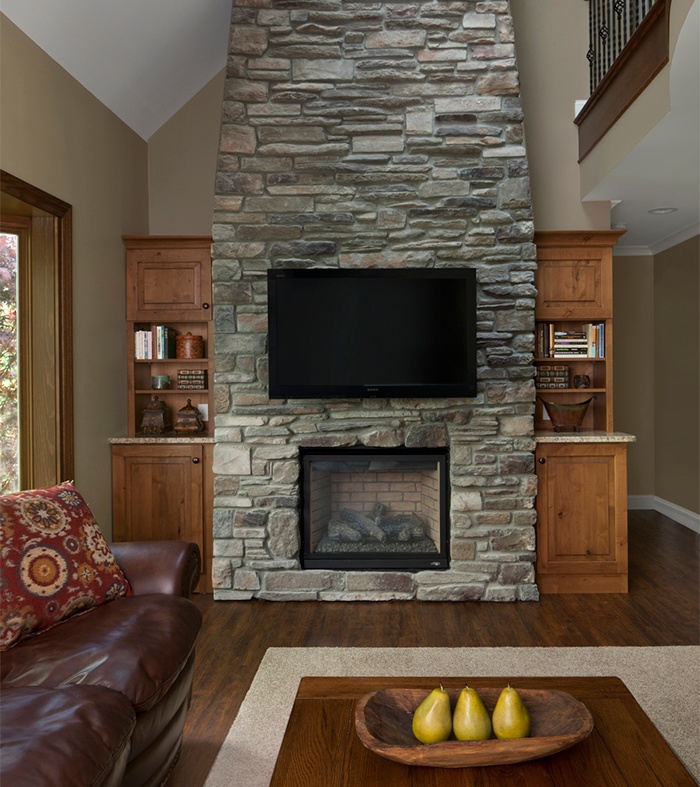 Popular design trends to consider in a fireplace update include:

• Create a cozy ambience that fits your personality and style.
• Expand your entertaining area to tie the kitchen and family room together.
• Consider the visual lines throughout the home. If you have an open concept gathering room with the fireplace, consider how the fireplace is viewed from the different angles in other rooms and adjust your fireplace design to maximize impact.
• Get creative on the materials you utilize for the mantel and surround. Popular choices include stone, quartz, reclaimed wood and unique cabinetry to add symmetry and storage.
• Choose your focal point. That could be simply a mantel or a more intricate design on the surround using stone, brick or quartz.
• Add special mantel accessories to further personalize your fireplace. Most accessories look best in groups of odd numbers.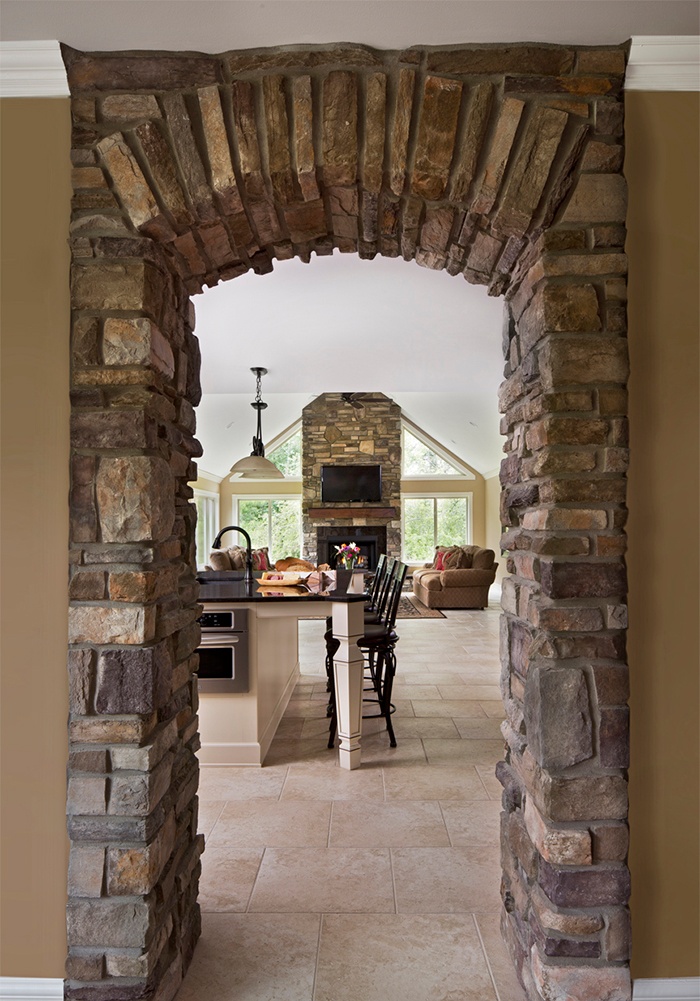 As families gather around their fireplaces during the cooler months of the year and especially during the holidays, we are reminded of how certain elements in our home, like the fireplace, are important backdrops for family traditions. Contact KSI today to start a conversation about your fireplace remodel.