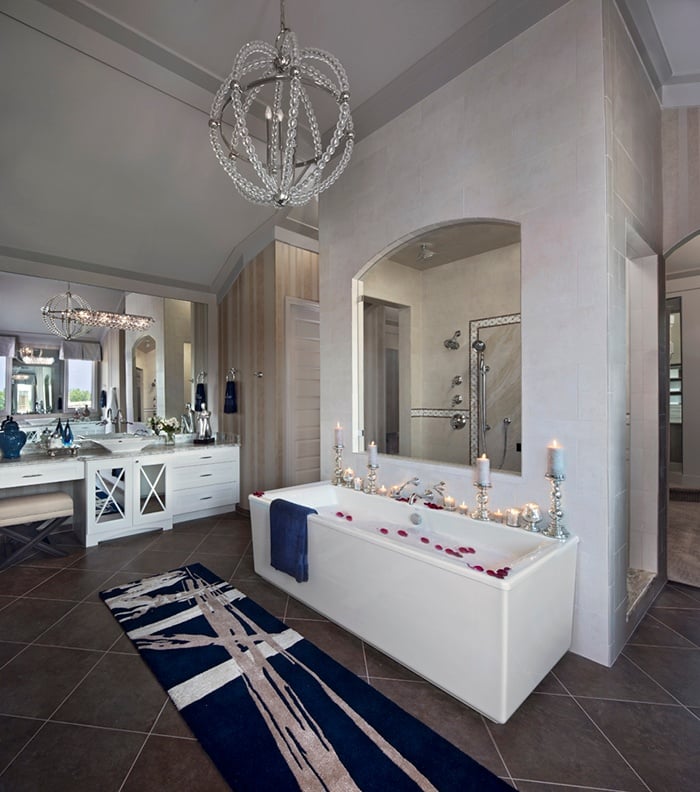 According to an Angie's List survey of 1,000 remodelers, bathrooms are expected to top the list of remodeling projects in 2015, beating out kitchens and other home spaces.
A popular trend in master bathroom design is to create a spa like retreat as homeowners search for ways to disconnect from the stress of everyday life. However, some homeowners are asking themselves if a bathtub is a necessary feature in the master bathroom.
In a survey of 20,000 active home shoppers, 65% said even though they may not use a tub as often as they would like, they still want a tub in the master bath. Perhaps this result signals an emotive desire for the opportunity to self-indulge with a lengthy, relaxing bath, even if there often isn't enough time most days to fit it in.
There are several options to consider to incorporate a stylish bath tub into a modern master bath design. In a large space, many homeowners decide to include a separate walk-in shower and free-standing bath tub.
There are several styles and sizes of tubs in numerous color palettes that can help create a relaxing and inviting master bathroom spa, including:

Slipper tubs – where one end is raised with gentle sloping. These are sometimes referred to as clawfoot or freestanding tubs.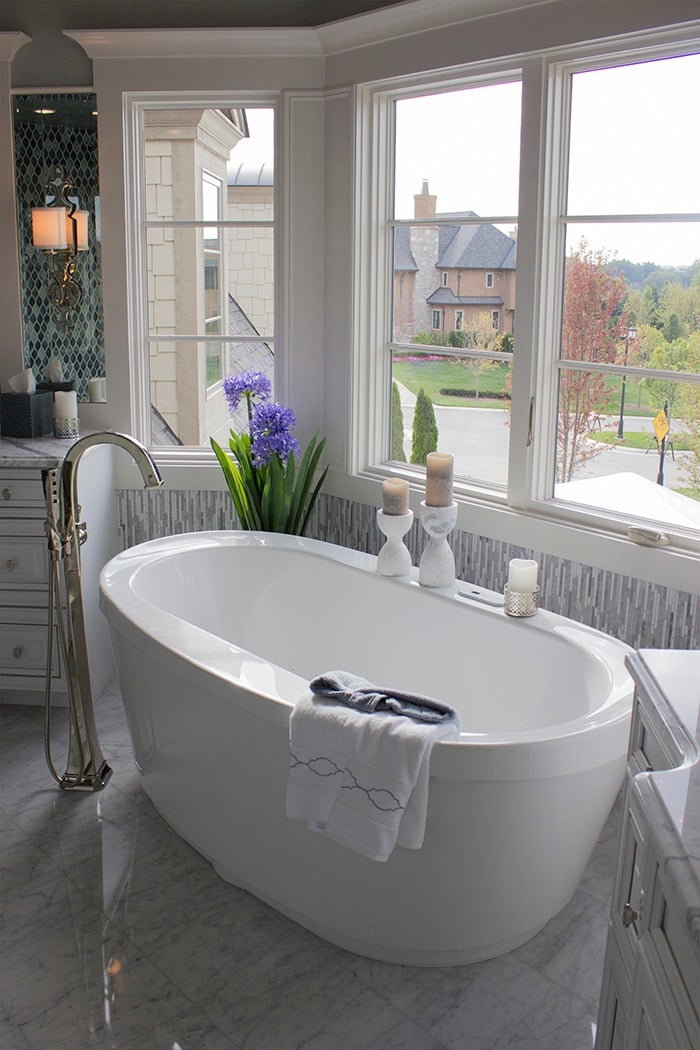 Double-ended tubs – are raised on both ends and dip in the middle. Often the fixtures or faucets are in the middle which make them easier to stretch out in. This style also works well for bathing young children.
Cast iron tubs – are a classic look and can be painted to match any color, which can be done to older tubs as well. These tubs are durable and heavy and may require extra floor support underneath.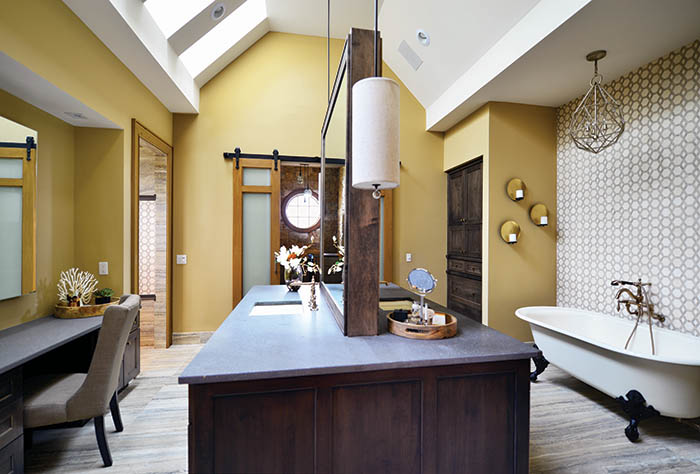 Acrylic tubs – are lightweight and can be moved from home to home if needed. They can come in a variety of shapes, sizes and colors and tend to stay warmer than steel or cast iron.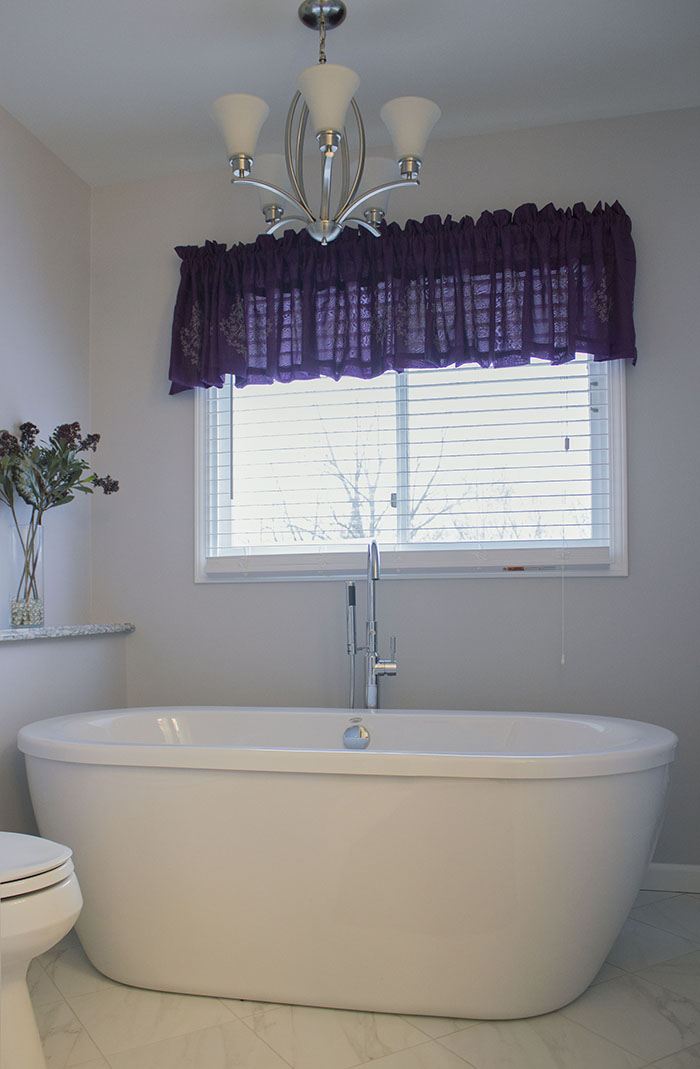 While bath tubs signal a luxurious retreat and a longing for the time to relax and unwind, the focus in many master bathrooms today is on a large, oversized shower. Trends include:


A walk-in space with a zero threshold entry and linear drain.

Showers without doors – that may have glass walls to make the space feel even larger.

Large tiles and a niche space for shampoo, soap and other bath items.

Clever water control options such as touch-screen operated showers or double-shower heads.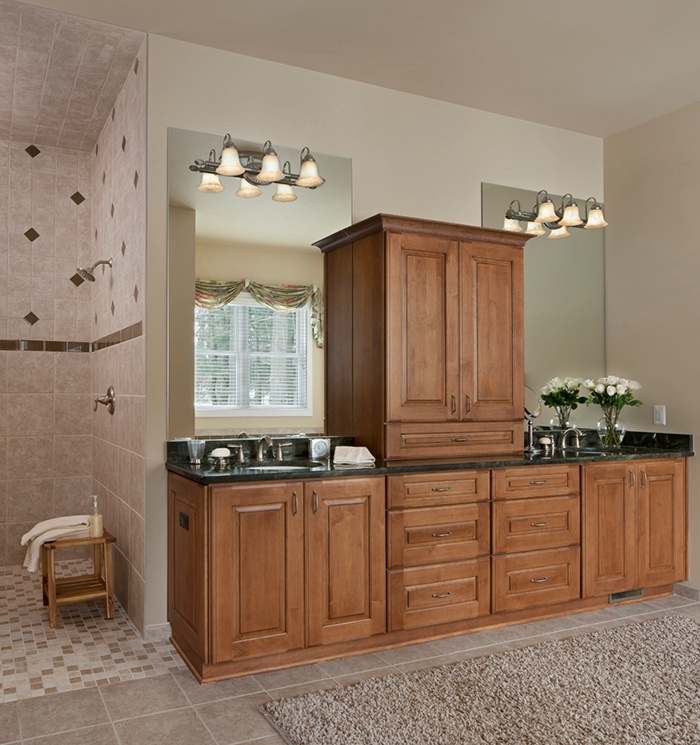 Overall, the master bathroom has become more of a feature of the home and often includes custom cabinetry for the vanity, unique materials and unconventional fixtures. As people continue to desire the opportunity to de-stress and unwind, the master bathroom spa can contribute to an overall sense of calm and well-being.