Our kitchens are the focal point for many holiday traditions. We bake cookies, decorate gingerbread houses, prepare the family feast and most important, we build memories. Creating a fun, holiday atmosphere can be tricky when you're dealing with limited space. It's important to be selective with your decorations so as not to add clutter while you prepare all of your tasty treats.
Utilize cabinetry: Try adding garland, fake snow or holiday lights above your wall cabinetry or within a hutch cabinet. If you have glass cabinet doors, change up your dishes or featured pieces and display a touch of elegance with glassware and trimmed dishes. It's a great way to spice up the room without taking away valuable counter space.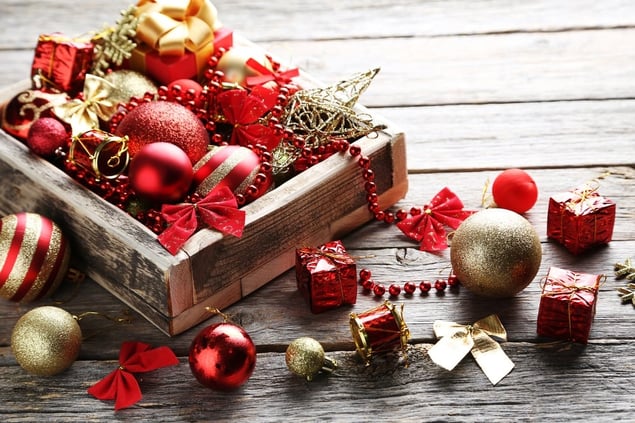 Table Tray: Placing centerpieces on a table tray creates a clean look and makes for convenient transportation. Using a silver or gold antique tray will also help dress up your table. And the ideas for what you can set on the tray are endless: you can add candles, place ornaments in a crystal bowl or fill clear jars of varying shapes and sizes with garland, candy, holly, spices, beads or cookies.
Windows & Doors: Finding the perfect spot to stick snowflakes and other holiday decals to your windows are a kid-favorite this time of year. And attaching ribbons or bows to your doors will wrap everything up nicely.
Use your imagination to boost the holiday spirit in your home this season. Happy decorating!