New Trends in Kitchen and Bath Design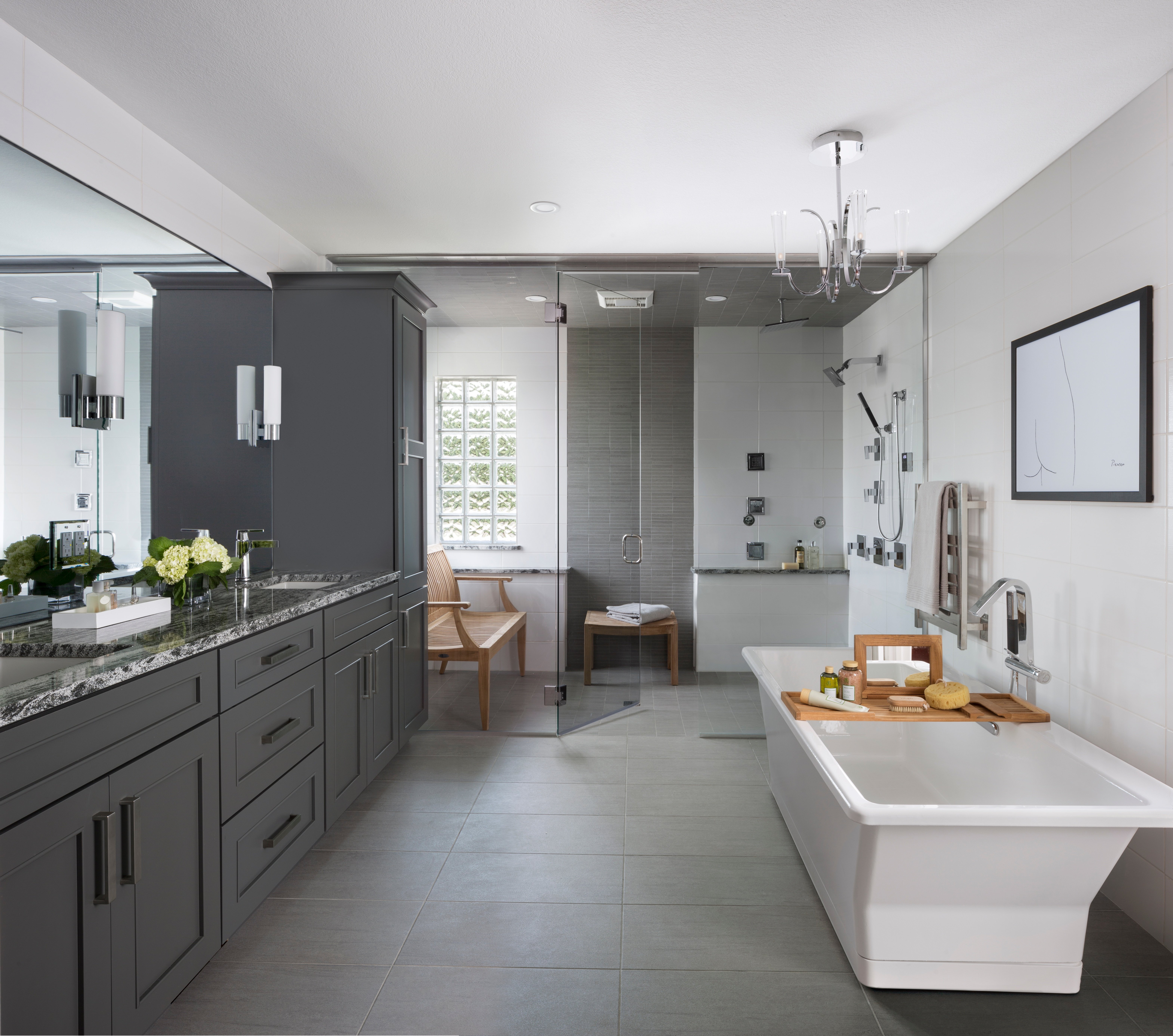 Kitchen and baths remain the most popular rooms to update and design in the home. With one in six homeowners renovating their kitchen and one in five updating their bathroom, we thought we'd take a look at what is trending today.
The master bathroom, spa bath and shower side by side is becoming less of a need. Homeowners are utilizing the space to create large, walk-in showers. These are a great addition, regardless of your age, as you can create a custom, spa-like experience complete with body sprays. The increased footprint also allows for a zero-barrier threshold. The curb-less feature is a great addition for those homeowners who are looking to 'age-in-place' or require a handicap accessible shower.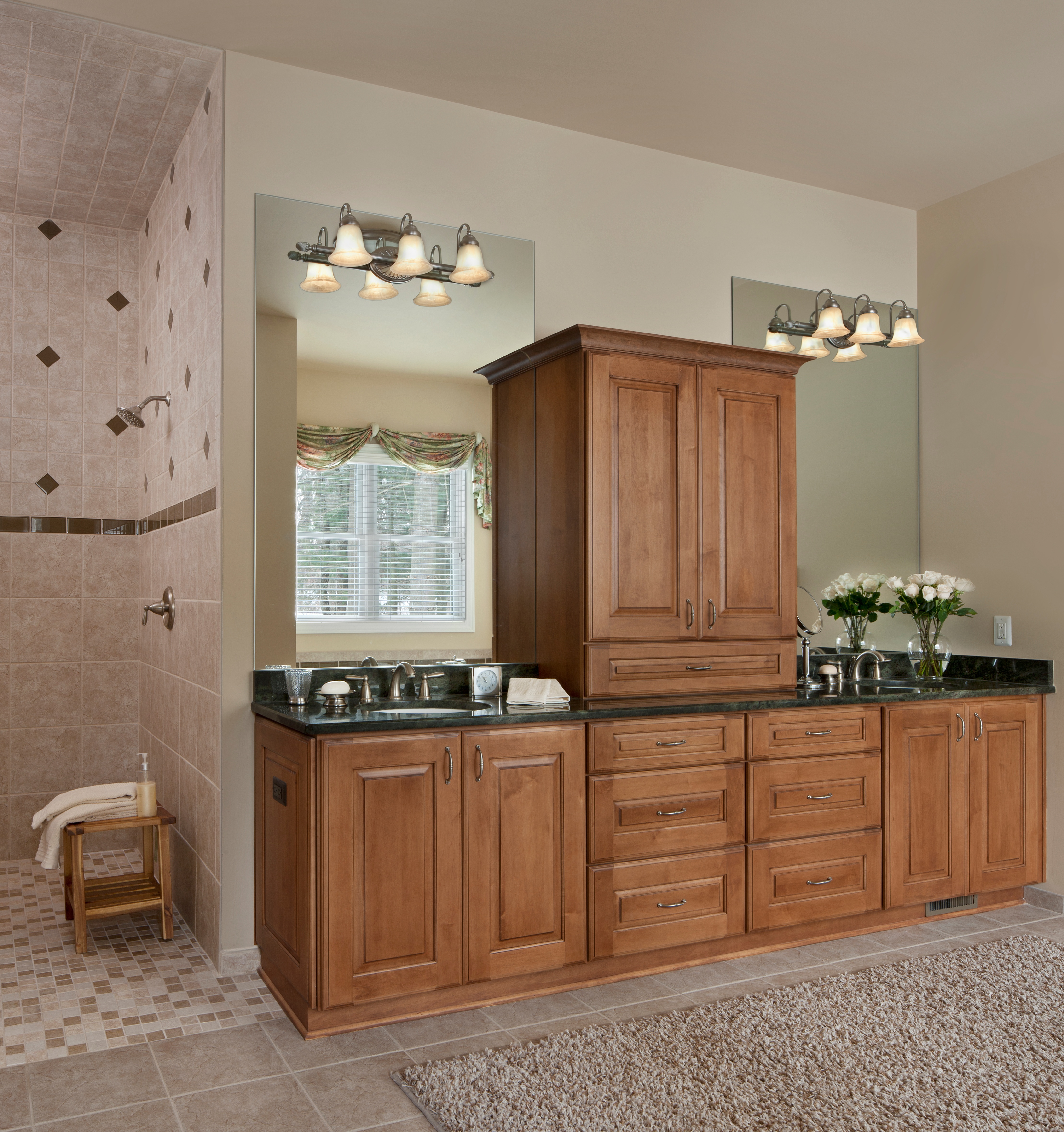 The continuous run of tiles from the bathroom floor into the shower permits a smooth transition. While the change in tile and pattern, builds interest and provides clear contrast between the two floor areas. This improves visibility and can reduce falls, according to the NYC Department for the Aging. Plus they're stylish!
Another trend we're seeing is the Super Kitchen - a space that utilizes multiple functions. A 2016 Houzz survey revealed families are not only cooking in the space, they're entertaining, socializing, and the kids are doing homework there. Redesigning the overall look and feel is a top priority for homeowners as we're spending three or more hours a day in the space. Studies show that kitchen renovations actually improved healthier habits. There was more family time, more home cooking and more fruits and vegetables. So there you go!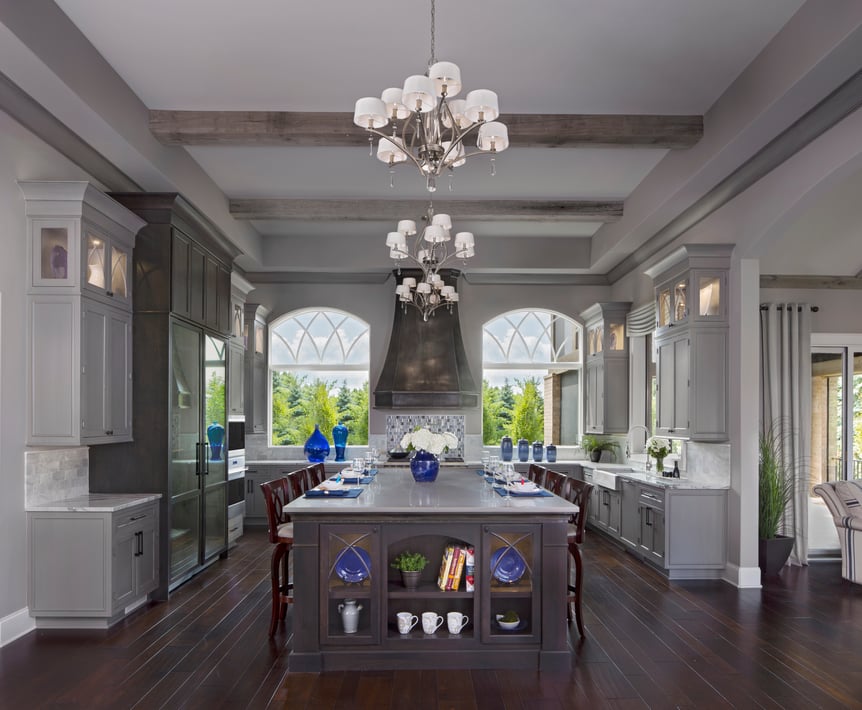 Another trend ­− large islands − serves as the central focus and provides ample room for family dinners and entertaining. Details like the range hood and glass doors provide interest while still enjoying function and storage. Gray is the new white, along with neutral paints.
The kitchen has become the hub of the home. Designing a hub that not only functions as a storage and meal prep area but also a gathering space for entertaining can be challenging! Don't forget to utilize smart storage solutions that are practical and allow for easy access for everything you need for prep and cooking.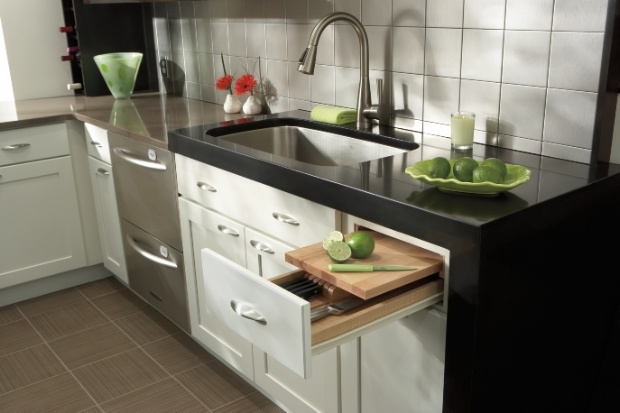 Double up storage drawers or multi-tier drawers. Double or...wait for it...triple up, pull-out trays. Beverage drawers with cubbies for bottles are great as well. Think ahead and add convenient electrical outlets, mixer lifts and roll-out platforms to your cabinetry. These additions will help keep your countertops clear and your appliances safely tucked away.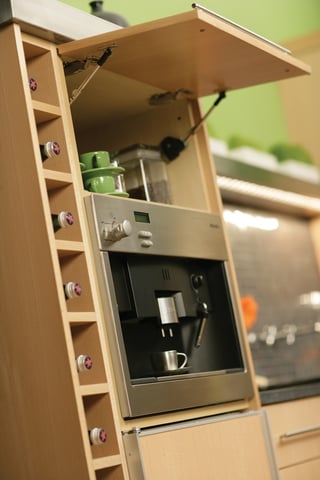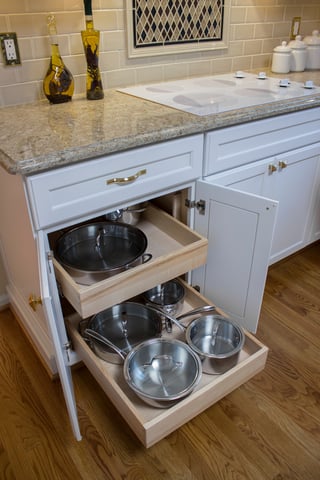 While we're talking about functionality, have you seen the hydraulic doors and one-touch close options? Pretty slick additions for making the kitchen an easy and efficient space to work in.
A place for everything and everything in its place means your kitchen functions as beautifully as it looks. Well-designed kitchens can help keep you neat and organized – from hidden cutting boards, to organized spice drawers, to bread warming drawers, you are only limited by your imagination.
The third trend we're seeing focuses on smarter 'Tech' spaces. We're all so tied to our technology and smart devices that incorporating these into our designs are a must. Partner up with a designer that understands how you and your family function within a space. They will be able to build in custom electrical and usb outlets within the cabinetry to ensure your devices are always charged! And add a heated floor with programmable thermostat to make even the most mundane tasks more enjoyable!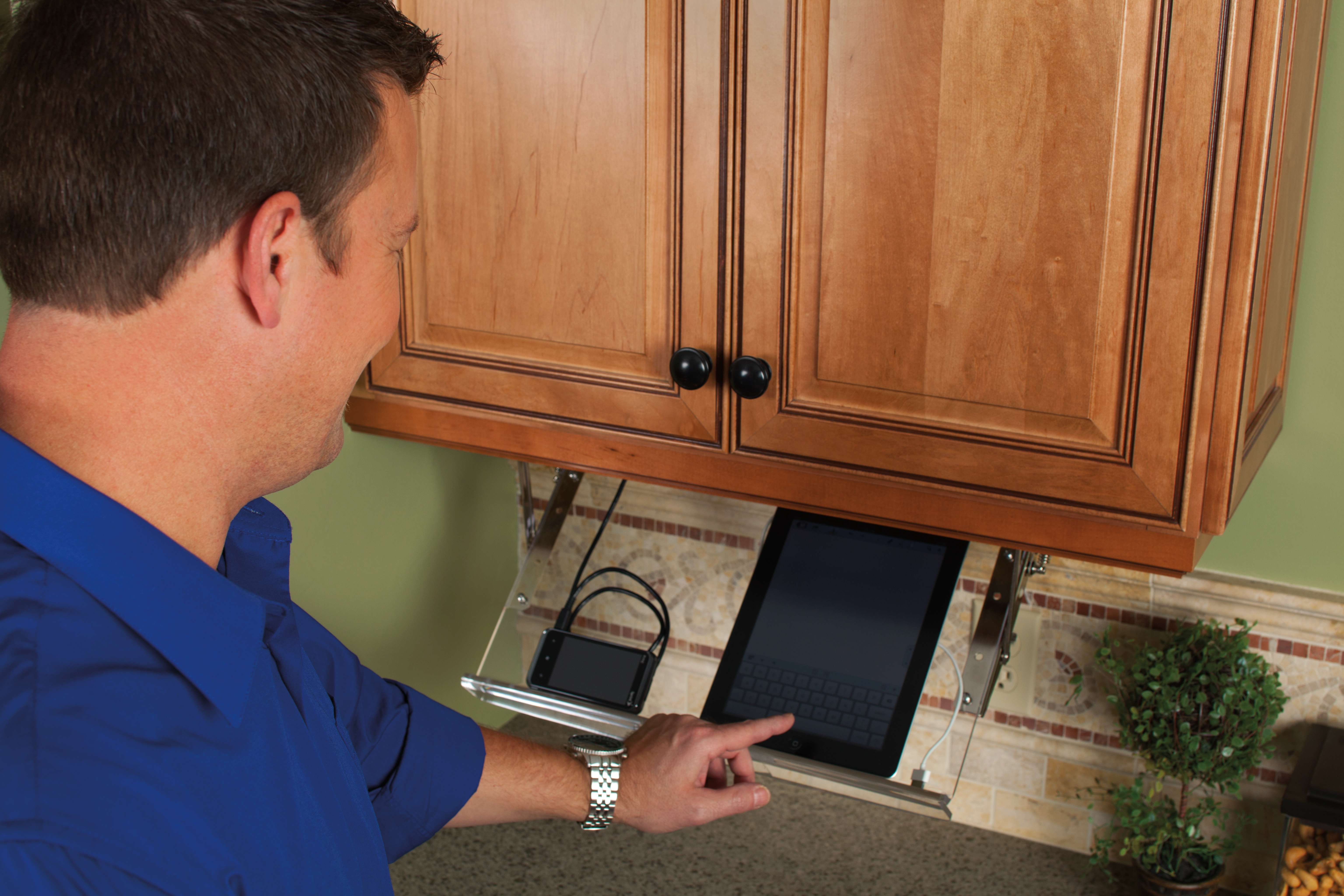 These are just a few of today's remodeling trends. From walk-in showers to the super kitchen, design your home to build memories and enjoy for years to come. For more inspiration and design ideas for your kitchen and bath visit https://www.ksikitchens.com/gallery/