Today Marks 50 Years of KSI!
Today marks 50 years in business for KSI Kitchen & Bath! We're celebrating the occasion with a look back at the milestones that got us to where we are today, with eight Design Center locations, two Cabinets Express showrooms, and over 100 incredible associates that help make homeowner's dream living spaces come to life!
To understand how we got here, we have to take a look back at how it all started. Like many family-owned businesses, KSI began when two business partners with an entrepreneurial spirit and a "do whatever it takes", service-oriented mentality decided to go into business together. And that's where our story begins...
Two Dons, Two Station Wagons, and a Commitment to Quality Cabinetry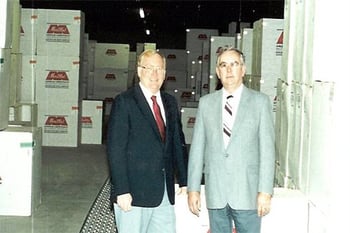 Don Fisher and Don Ziegler started Kitchen Suppliers, Inc. on May 20, 1971 with $2,700 in contracts consisting of down payments on two Fords, insurance, and their first four cabinet orders. Working 18-hour days, selling cabinets, unloading trucks, and delivering product from their station wagons, they provided cabinetry to home builders with a focus on teamwork, community, and providing quality products.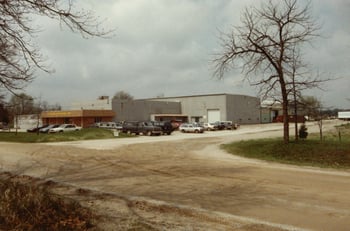 By 1972, they had proven themselves as a cabinet supplier worthy of a direct relationship with the manufacturer, and Merillat Cabinetry began selling to KSI directly - a relationship that continues to this day! Fisher and Ziegler relocated the KSI office and warehouse to Brighton, MI to accommodate the needs of the growing company. By the late 70s, business had grown sufficiently to support the opening of a builder selection center in Ann Arbor.
Introducing Homeowners to KSI Kitchen & Bath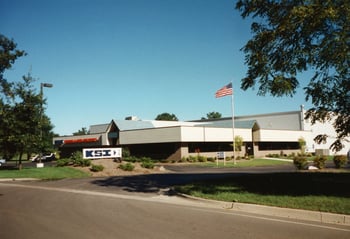 In 1985, Merillat approached KSI to begin selling directly to homeowners. This heralded a new era of growth for the company (KSI Kitchen & Bath, as it's come to be known to the retail public!), with new locations opened in Macomb in 1985, Livonia in 1988, and Birmingham in 1994. The company headquarters in Brighton was remodeled and expanded to support the new design centers.
The early 2000's brought several exciting developments for KSI as Fisher and Ziegler grew the company into one of the leading kitchen and bath design firms in the Midwest. 2003 saw KSI branch out into Northwestern Ohio through the acquisition of design centers in Toledo and Lima. Also new in 2003, KSI began to offer installation services for homeowners, creating the design-through-delivery project experience that the company is known for today.
Creating New Showroom Experiences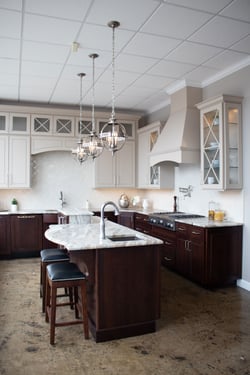 In 2005, KSI's Brighton Design Center moved out of the corporate location to its own dedicated retail showroom space to better serve the needs of Livingston County residents and builders.
KSI's Brighton warehouse had long operated a retail outlet through which the general public could purchase scratch-and-dent, mis-ordered, and discontinued cabinets during limited hours on Saturdays. In 2006, the outlet was rebranded as Cabinets Express with more displays and expanded hours, offering economical Ready-to-Assemble cabinetry in addition to the traditional outlet offerings.
During the Great Recession, new construction ground to a halt; KSI persevered by focusing on retail business while supporting the needs of remodelers.
From 2015 to 2018, KSI underwent a strategic initiative to update its design centers with the latest kitchen and bath design trends in cabinetry, countertops, hardware and more. This included relocating the Ann Arbor and Lima design centers while remodeling showrooms in Macomb and Livonia.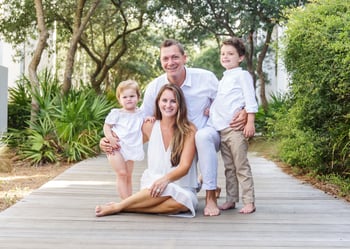 A New Era of Ownership
In 2019, Lauren and Bryan Tolles purchased KSI. Lauren's architectural background and design studio management experience - coupled with Bryan's extensive knowledge of building materials investment and a passion for all things kitchen and bath - made them the ideal stewards to carry on the KSI customer experience envisioned by Fisher & Ziegler so many years ago.
Undeterred by the COVID-19 pandemic of 2020, the Tolleses moved forward with their vision to make KSI the most recommended provider for creating spaces in the home that people will love.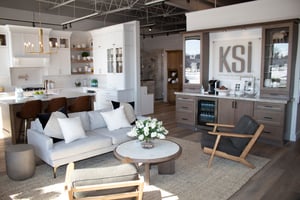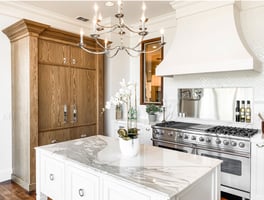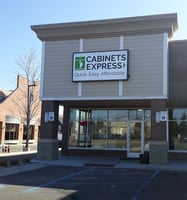 Tony Achatz was hired as President and CEO to lead the organization and usher in the next phase of growth for the company. The Birmingham and Toledo design centers moved to new locations with all-new displays and unique showroom experiences. KSI's Cabinets Express subsidiary achieved a major growth milestone with the opening of a second location in Sterling Heights. And finally, KSI acquired Starlite Kitchens of Byron Center, MI - signaling KSI's growth into West Michigan.
KSI Today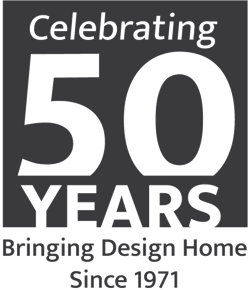 Today, KSI is proud to remain a privately-held, family-owned business. The company, its owners, and the management team are grounded in a strong work ethic and a passion for customer service that supports our mission, to operate with a customer-centric focus that delivers exceptional experiences through excellent service and best-in-class design.
Using our Bringing Design Home five-step design process, our professional designers enhance their clients' ideas with their expertise, blending style and function to deliver spaces in the home our clients will love.
None of this would have been possible without the skill and talent of our incredible associates and the trust of homeowners, builders, and contractors across Michigan and Ohio. Whether you've worked with or worked for KSI, thank you for welcoming us into your homes and lives to craft incredible spaces with you.
Here's to another 50 years!