Home Office Ideas to Inspire
The demands to keep a work-life balance are more important then ever before. Creating a home office that is both inviting and productive are essential. Here are a few practical tips to keep in mind while freshening up your headquarters.
Location
Think about where in your home you want your office. There are many options other than the common, guest bedroom. Look at your home through a new lens. Perhaps there's space under the stairs, a large closet, or a pantry off the kitchen that doesn't get used any more.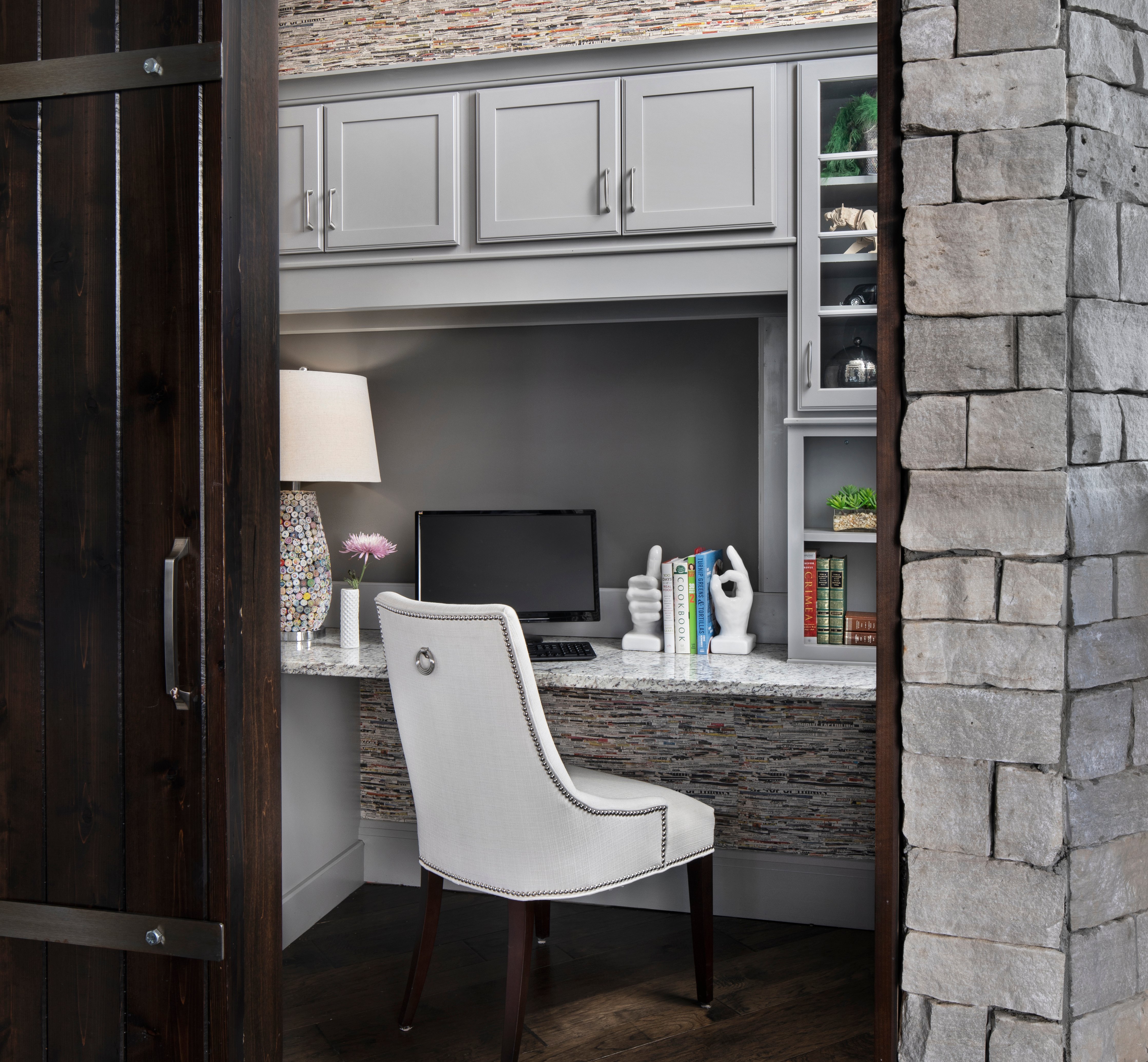 Neatly tucked away, this home office is conveniently located off the kitchen. Great for dropping off mail and completing household tasks, like paying bills. The shelves and cabinetry provide easy access to frequently used items.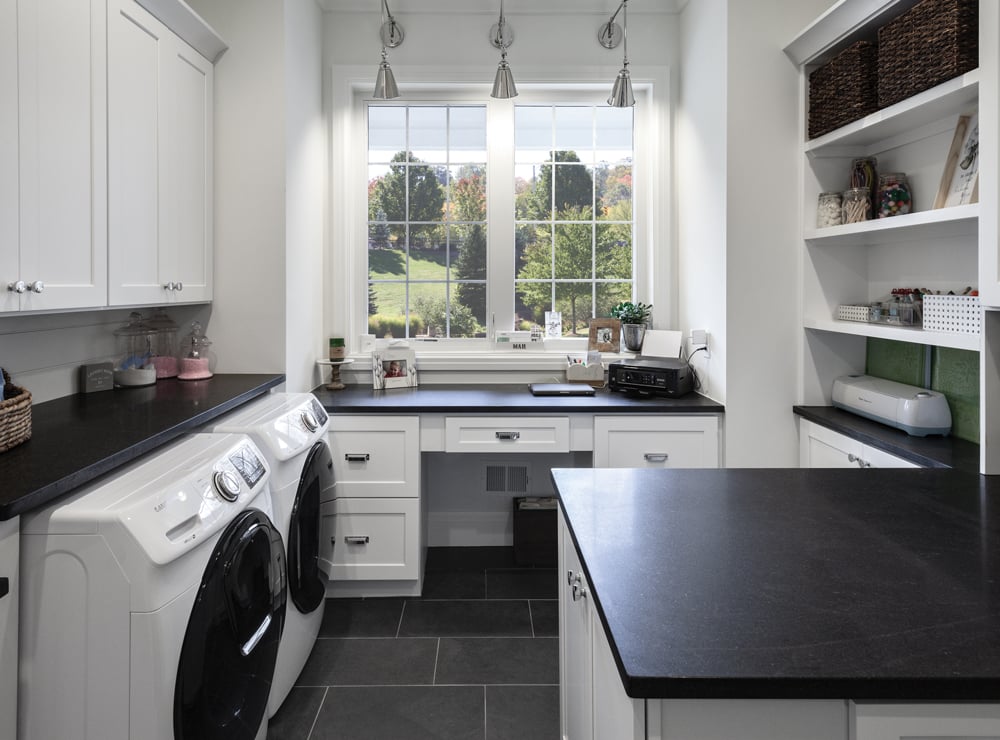 Take advantage of square footage and create a multi-function room.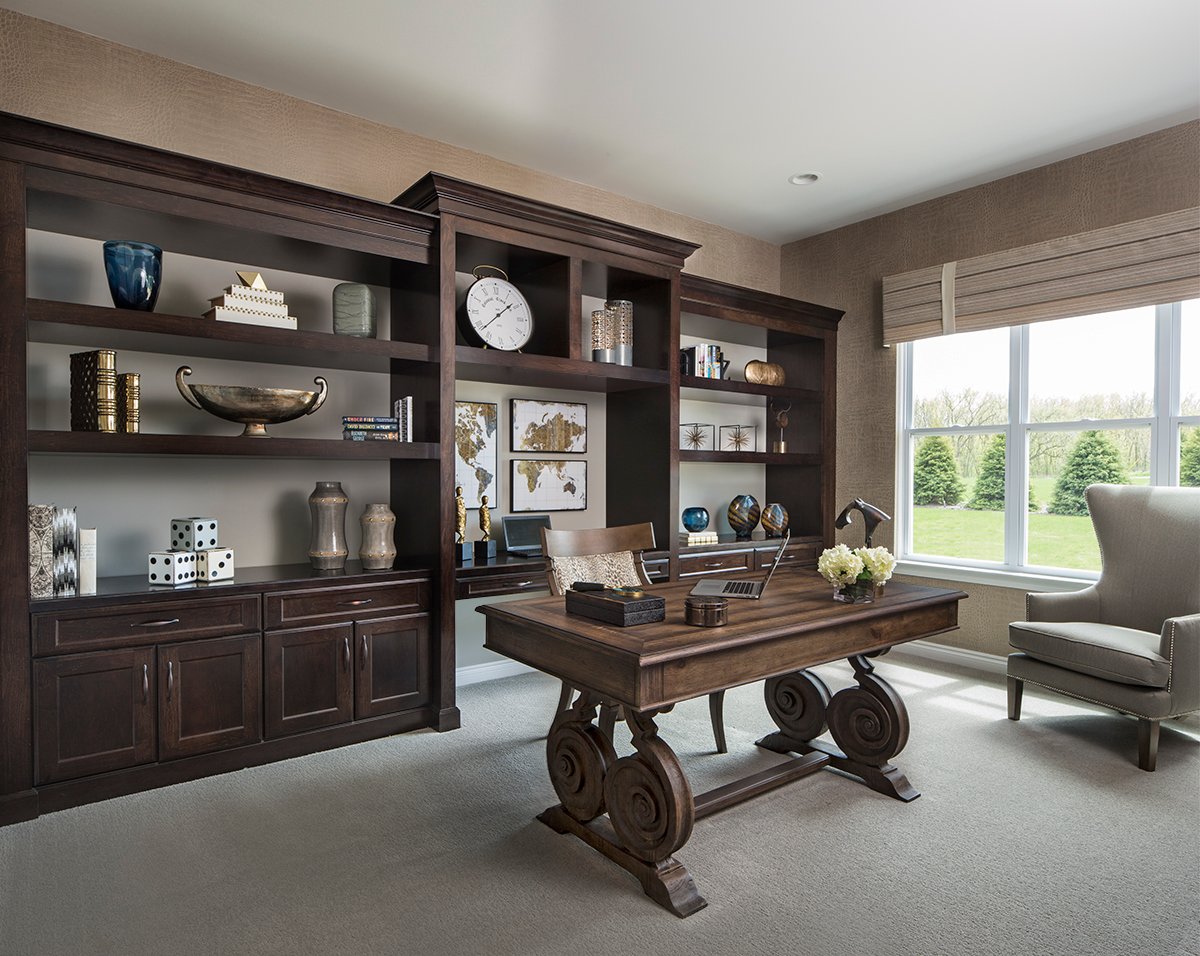 Plan for Technology
Find the perfect spot for your personal computer, laptop, printer, scanner and other electronic equipment. Remember to leave ample room for multiple screens, large tasks and ventilation. Install a shelf to store your docking stations and maximize your workspace. Add outlets and integrated USB ports along with countertop grommets to power your technology and offer easy access to power cords. Include tech drawers for charging all your electronic devices while you're working.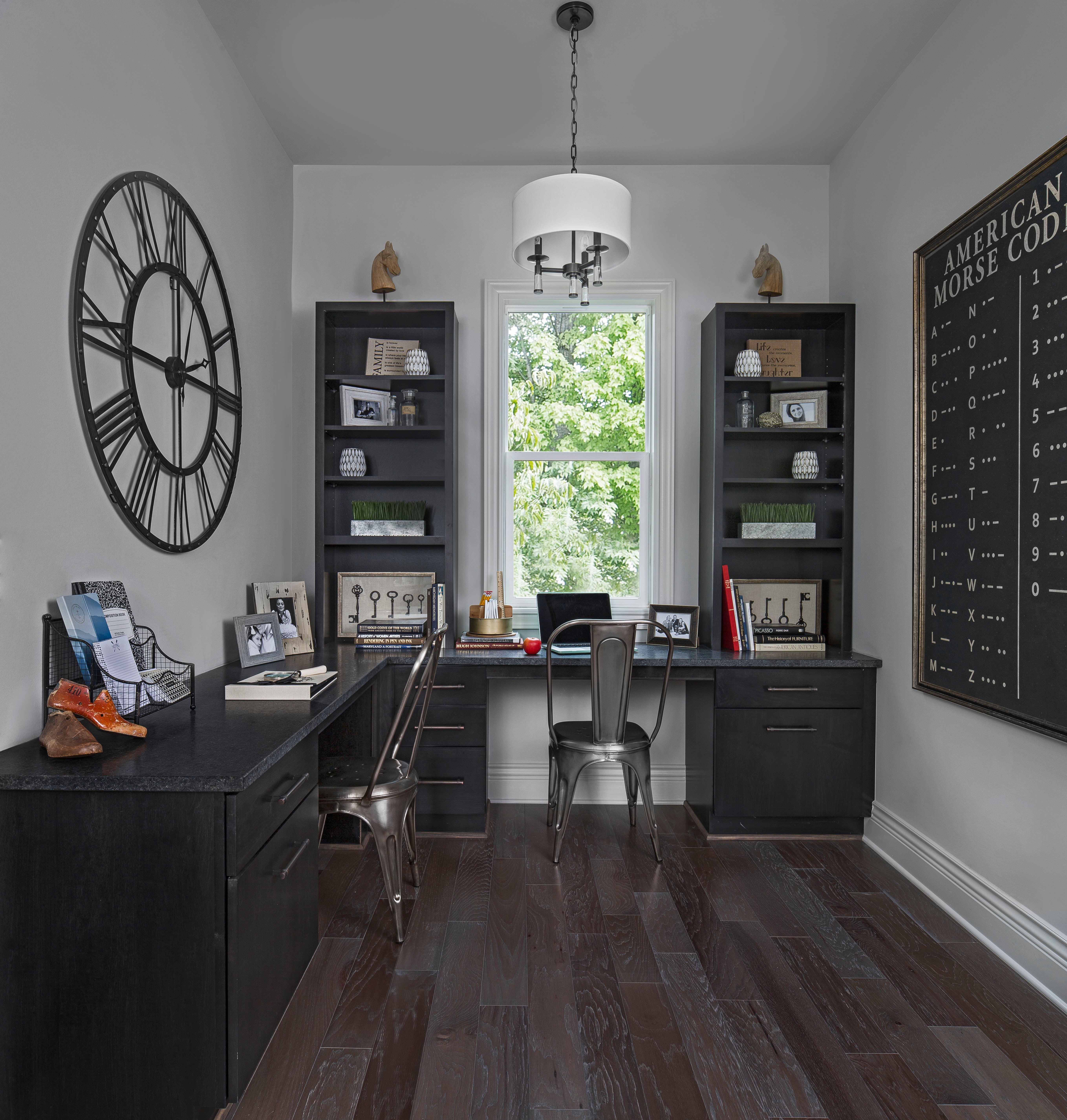 This his-and-hers L-shaped office is efficiently designed for two.
Creative Storage Solutions
Organization is key to maximizing productivity. Include drawers for file and document storage. Add a wastebasket within the cabinetry as opposed to under your desk. Toe kick drawers are another great storage solution.
Personalize your office by adding photos, awards, certificates, plants and books. Working within your home doesn't need to be sterile! You have the freedom to create a space that is both comfortable and inspiring.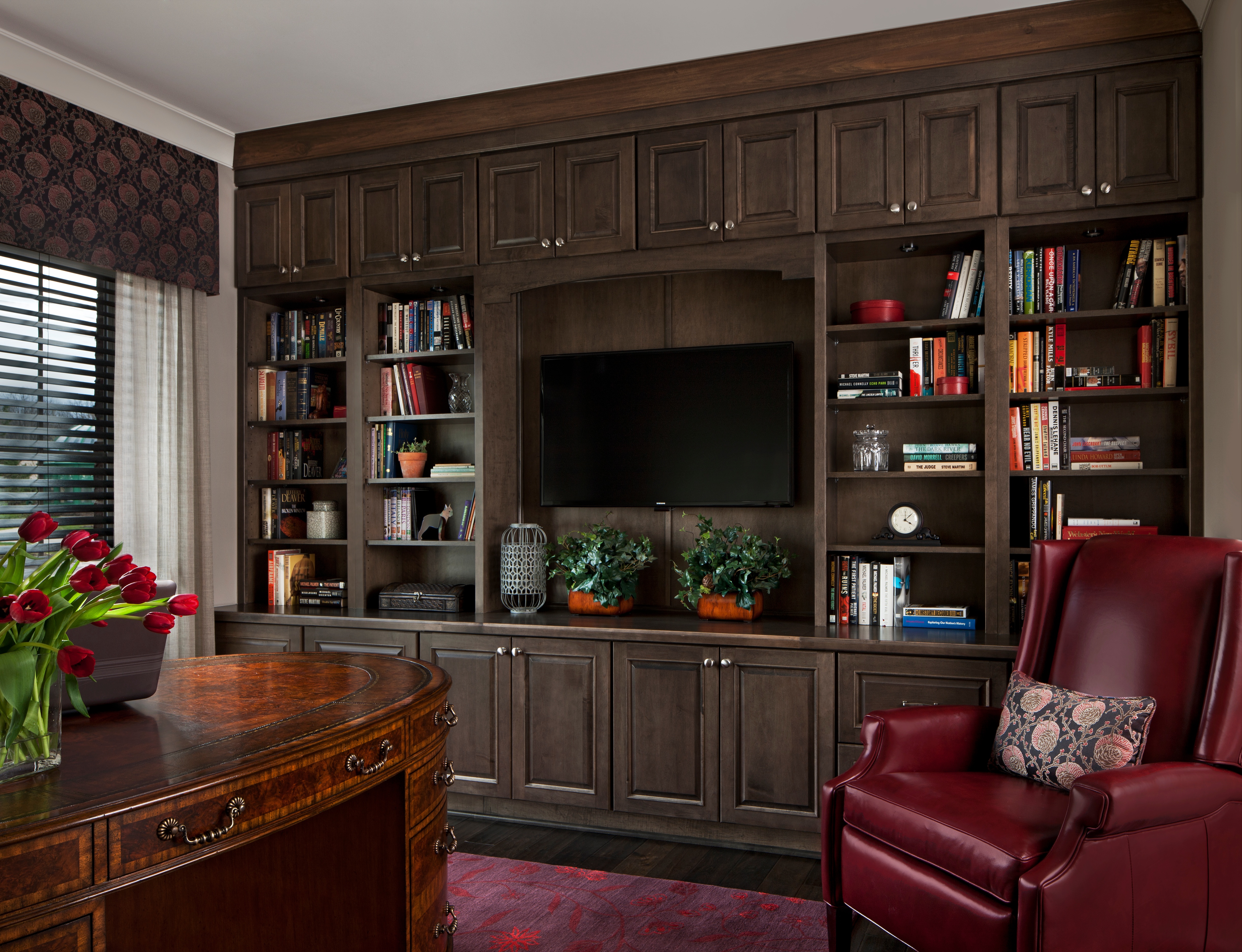 Ergonomics
Pay attention to how you function within your space. Laying out your desk can not only increase your efficiency, but also impact your health. Make sure the equipment you use is spread out to support your height and preferences. Include a pull-out tray for keyboard with palm rest to ensure safe, sustainable posture.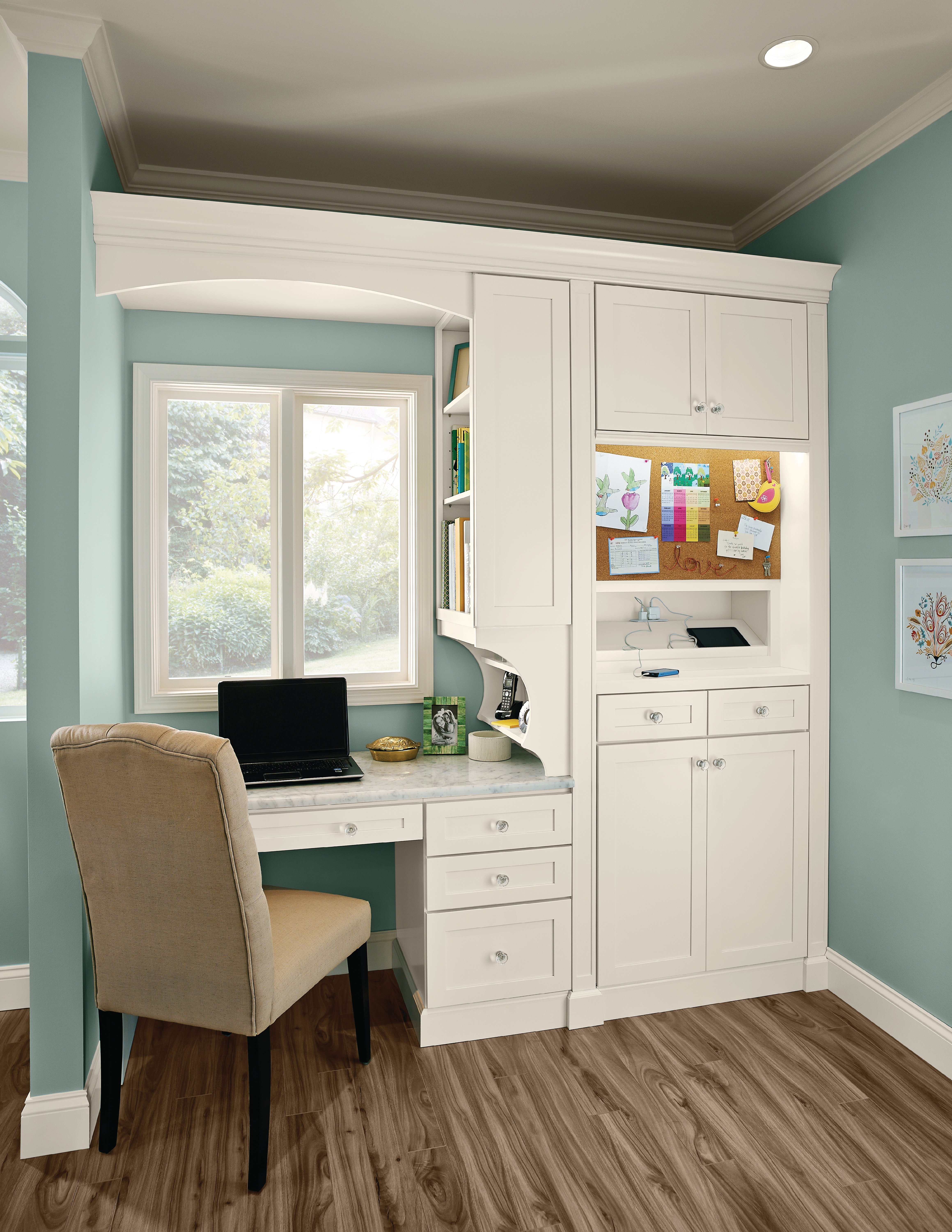 Lighting
Lighting cannot be over emphasized. The importance of task lighting – types and location are crucial to reduce eye strain. Desk lamps, reading lamps and undercabinet lighting can all help.
Looking for more ideas or inspiration for your home office, contact a KSI designer. Our experts are ready via, phone, email or virtual design consultation.