Garage becomes a getaway for local attorneys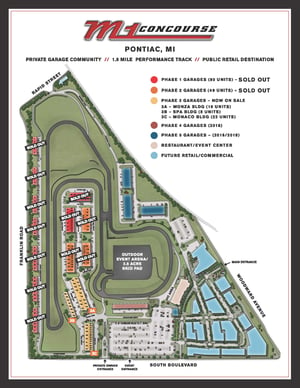 What happens when you bring together four law partners and their love of high-performance cars? A shared new condo for their high-performing cars to live. Mind you, the cars can live there, the owners cannot. That's one of the rules, due to zoning, of the M1 Concourse project in Pontiac, Michigan. Touted as a "car lover's playground," the condos are two-story garages, "car condos" that lay along the perimeter of a 1.5 mile high-performance car track. They are climate-controlled and can store up to five vehicles depending on the size of the condo. Owners are designing their condos to fit their unique tastes. So when John LeRoy and his three partners at Brooks Kushman law firm contacted Lindsey Collins, Designer at KSI Kitchen and Bath looking for assistance and direction in designing their new condo, Lindsey jumped at the opportunity.
Challenges:
Unlike a traditional condo, this space has no bedroom. It's two-levels, approximately 40' x 60' – the lower level is the garage for cars. The second level is for entertaining.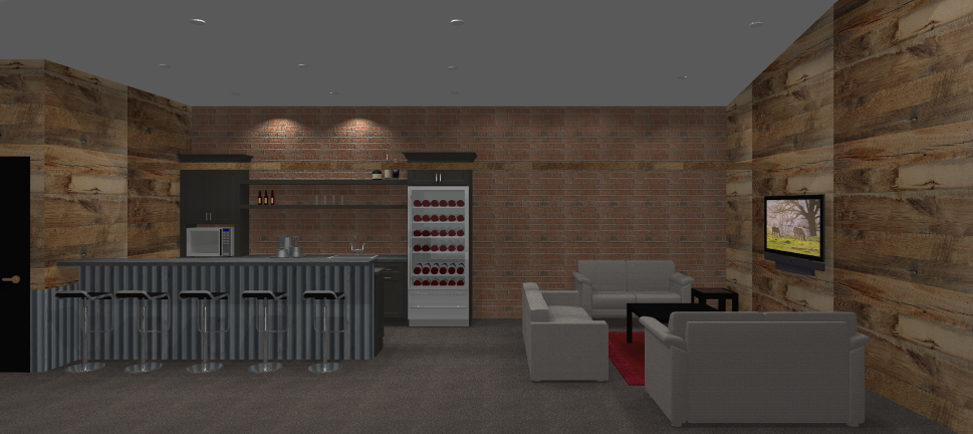 John and his partners knew they wanted a kitchen and bar area. The partners left most of the design decision making to John. A fan of Vincetta Garage in Berkley, John wanted his space modeled after this garage feel eatery.

Because these condos are opened up for viewing of the track, they present a unique design challenge because you have a space that is going to experience shifts in temperature and seasonal humidity which can cause wood to expand and contract. Wood movement occurs with all door styles but is much more noticeable with a mitered joint. To meet both the climate challenges and the client's design preferences, Lindsey recommended Dura Supreme's cabinet line for the mezzanine kitchen.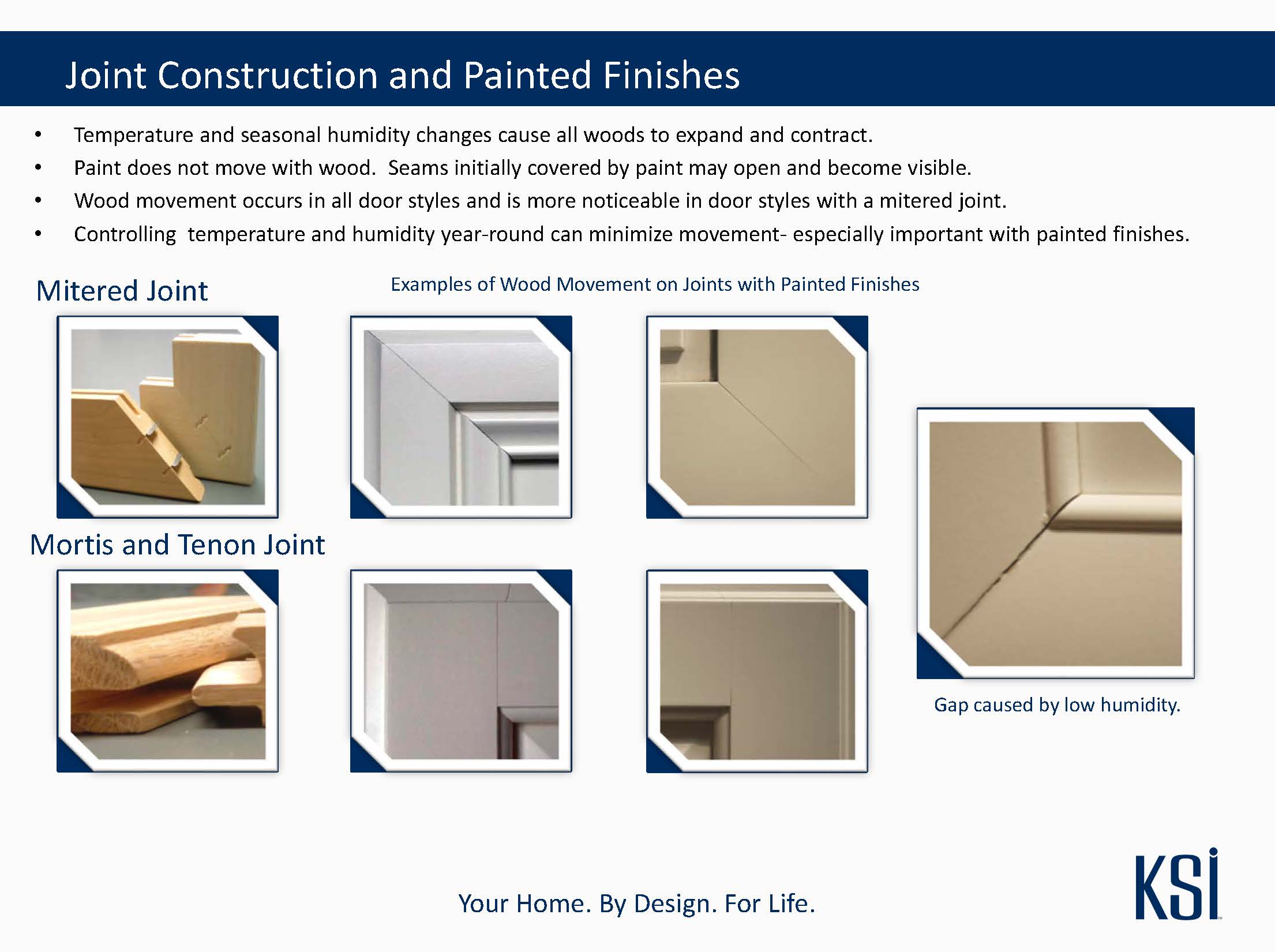 Solution:
Lindsey recommended Dura Supreme Highland Full Overlay door with five piece drawer front which utilizes a mortis and tenon joint to avoid visible gaps in painted cabinetry caused by low humidity and temperature changes. To add to the garage feel of the space, she chose a Knotty Alder with Heritage E Distressing finish. The beauty of this product is its rustic informal appearance. The Alder wood's smooth hardwood has hues of light honey to reddish-brown. The knots vary in size and distribution, providing a warm rustic feel.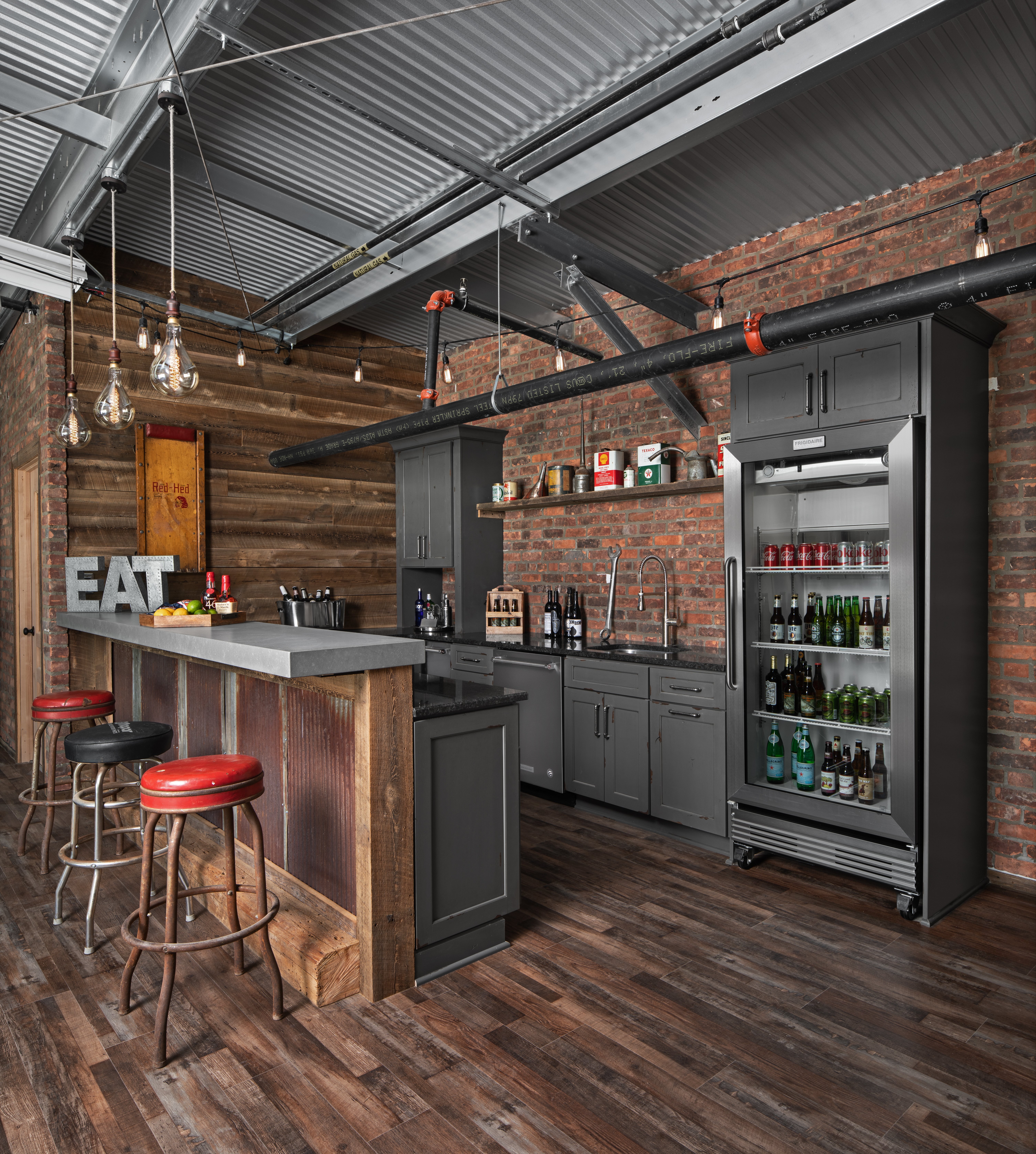 Engineered wood flooring enhances the rustic garage feel while also being a durable solution. John's intelligent recycle and reuse attitude added a lot of the charm in this space. The metal framing along the front of the bar is reclaimed from a barn in Northern Michigan – adding character and the rustic grunge garage feel John was seeking. The wood foot rail came from inside the barn. The reclaimed brick installed at the back wall is from downtown Detroit.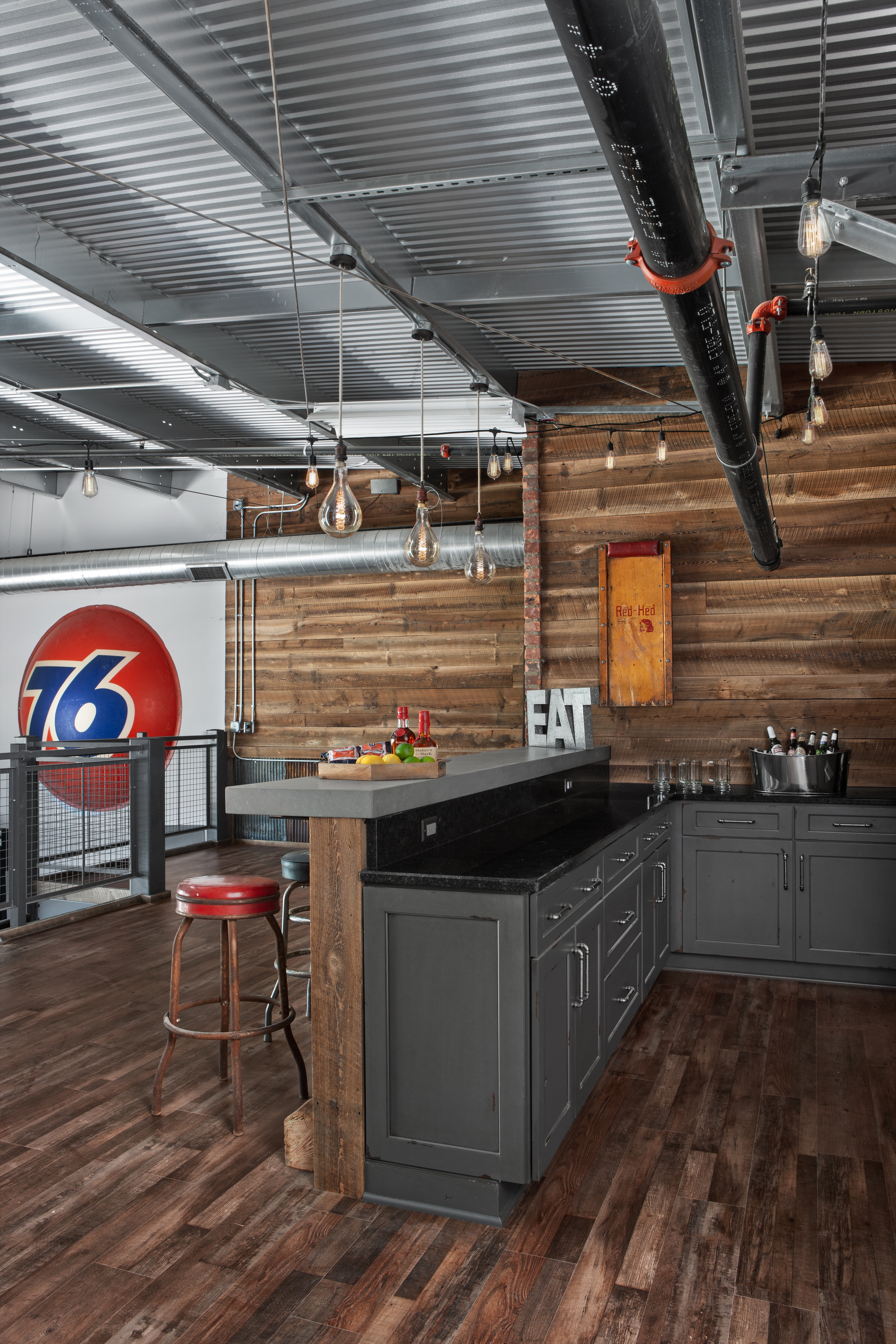 The Texaco sign is another item John found along his travels up north. The pendant and string of lights from the ceiling are Edison style bulbs that light the space with a vintage feel.
There is a lot of history within this very unique space that manages to capture the garage feel the owners were looking for while maintaining the functional elements of being a great place to entertain clients, friends and colleagues with an amazing view of the track.
For more design ideas on your next project – no matter how unique, visit the gallery of spaces at ksikitchens.com or call a Design Center near you.
See more of KSI designer Lindsey Collins' spaces.
Not sure of your design style? Learn more with this Define Your Style App!