Break Up the Monotony in your Kitchen
White painted cabinetry has been on trend for years, but can often times leave a room feeling cool or stark. While adding a pop of color is fun, implementing earthy tones will warm up a space. Incorporate these tips and venture outside a black and white palette: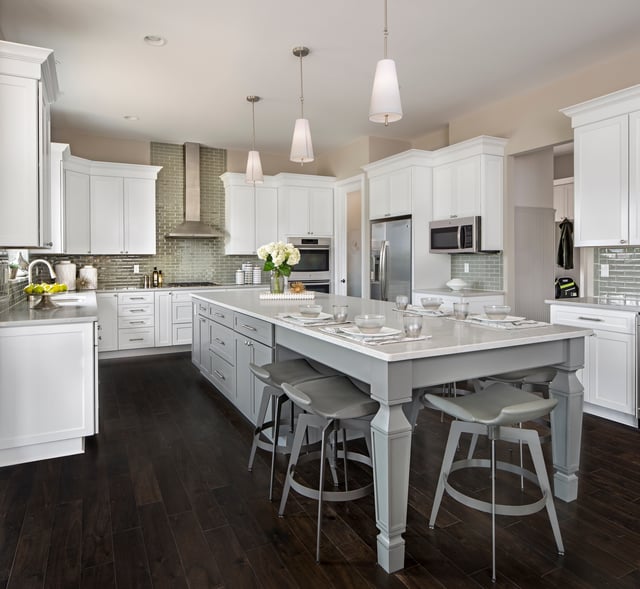 Flooring: offset your painted cabinets with hardwood flooring to enrich your kitchen remodel and create depth. If you're worried about humidity level inconsistencies and durability, utilize tile flooring that looks like wood!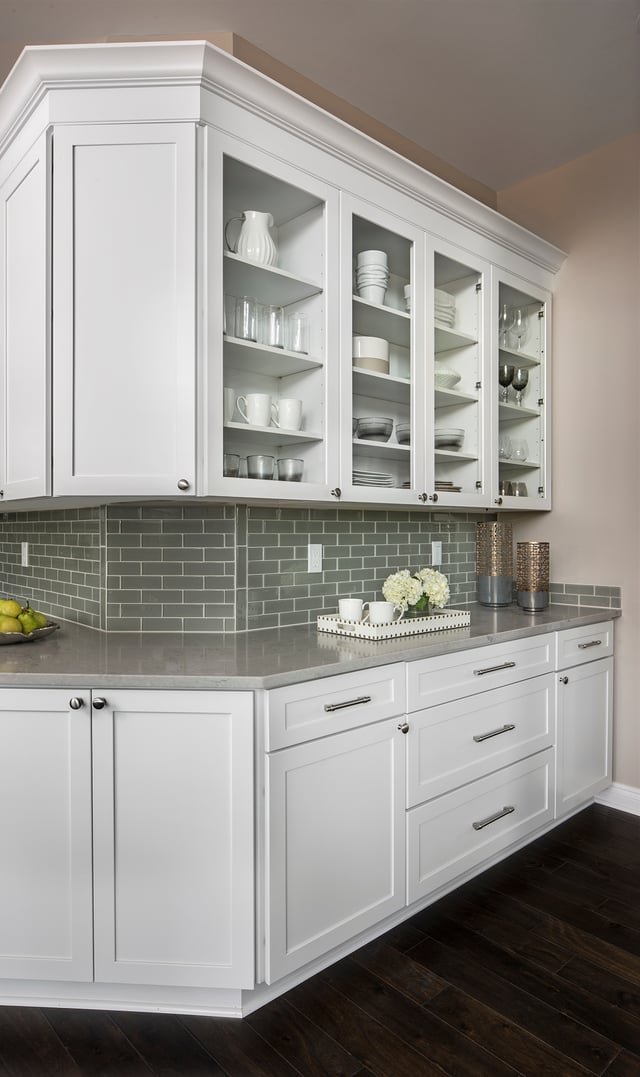 Tile: play with different textures along the backsplash and blend subtle variations. The glass subway backsplash draws the eye with its soothing gray-green hue.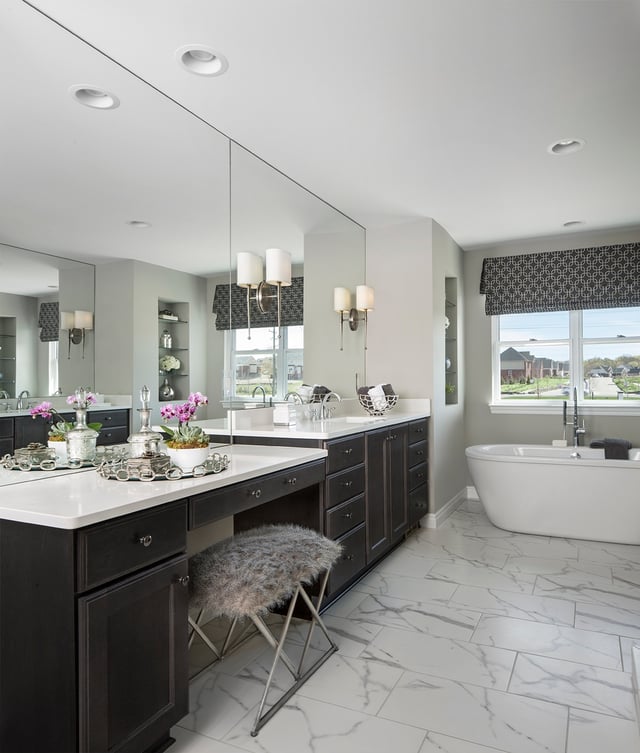 Furniture, Textiles & Paint: consider using a beige paint or accessorize the room with taupe window treatments and bring warmth to a marble bathroom. Toe the line and mix warm brown tones with the cooler grays.
A black and white backdrop can be timeless, but it doesn't have to be boring or cold! Have fun warming up your home with items that are unique to you and your family.