Kitchens today serve as a central focal point for families and an informal gathering place within the home. According to a 2013 study by the US Bureau of Labor Statistics, people spend more than 2 hours each day involved in food prep and eating, which primarily happens in the kitchen space.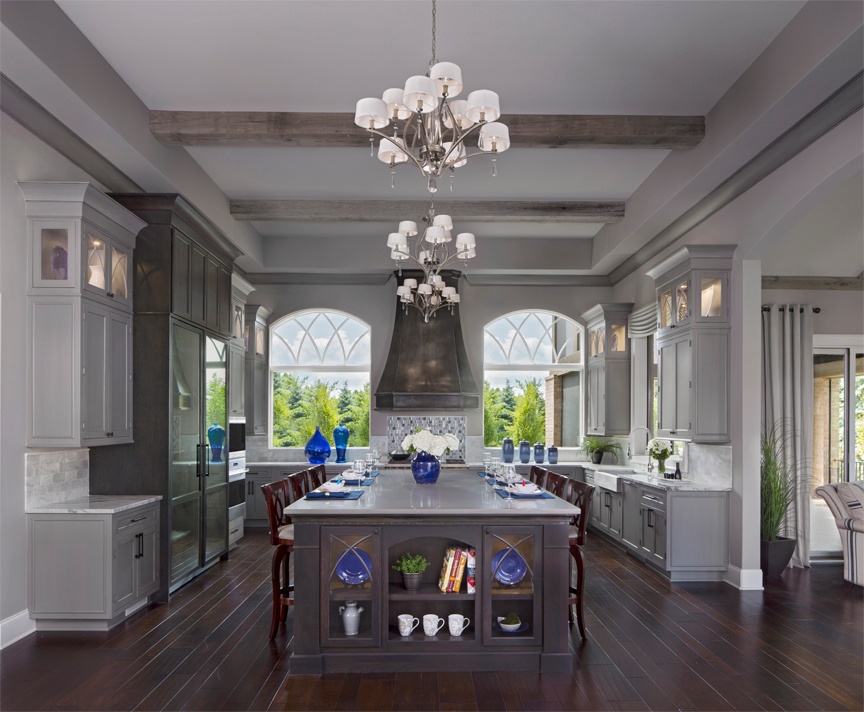 Kitchen Design is Personal
Great kitchen design, like a fabulous recipe, can be best served with a personal touch. While there are tried-and-true basics to keep in mind, the most important factor to consider is how to make your kitchen space work for your family. KSI designers have decades of experience helping families create kitchens to handle the multitude of ways the space is used; from meal prep to homework stations, to hosting family gatherings of all sizes and even home office requirements. It is important to think through how the space needs to function to work best for you.
KSI design experts offer suggestions for the foundation of a great kitchen design:
The Work Triangle
Kitchens have traditionally been designed around the "work triangle," which consists of the sink, the cooking surface, and the refrigerator. The problem with this is that it assumes that a kitchen will only have three major work stations and one or two people cooking. Your lifestyle should determine the functionality of your kitchen, not the other way around. With varying kitchen and family sizes, sometimes creating more than one triangle may be necessary.
Large spaces can break the work triangle rules by being organized into multiple work spaces. As in our example, on one side of the split island is for food prep with yet another side meant for cookbook and decorative storage. The majority of the countertop space on this island is dedicated to being the dining area, adding to its functionality.
Location of Appliances
Tailoring the placement of your appliances to your unique needs is another way to bend the conventional rules of design. Locating the microwave under a counter may free up key space over a range for a more important design solution like a decorative hood.
One current trend is to include a convection oven and warmer drawer in addition to the standard oven. If you have more than one cook in your kitchen, using a separate cooktop and oven simultaneously allows for the creation of individual cooking and baking zones. Including a separate wall oven situated at the exact height for use while standing could help your kitchen to behave in a more functional way while breaking up the standard work triangle.
In our example, access to water is provided to each work space individually. One sink is provided at the end of the island for food preparation while the primary faucet is located near the dishwasher. A pot filler is also included, which is mounted to the wall above the range. These dedicated areas help create individual work spaces that can operate without interfering with each other.
These guidelines are just that, but they've stood the test of time for a reason. Keep these ideas in mind when planning your next kitchen redesign, but don't be afraid to stray from the rule book - that's how a new recipe for a great kitchen can be created.
---

KSI Kitchen & Bath
KSI Kitchen & Bath is a leading home design and remodeling firm specializing in kitchen and bath design.