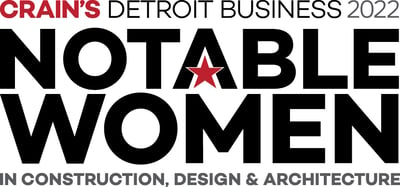 KSI Kitchen & Bath owner Lauren Tolles has been honored by Crain's Detroit Business in their 2022 Notable Women in Construction, Design & Architecture feature. The women on Crain's list have literally shaped our world - designing and building the spaces we live, work, and play in - while mentoring and supporting the next generation of women in the field. KSI Kitchen & Bath is thrilled to see Lauren get recognized for her remarkable achievements in the field of Interior Design!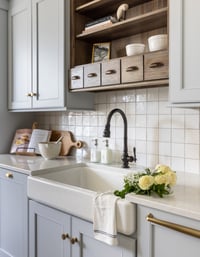 Lauren Tolles' love of design began at an early age, following her mother around the San Francisco Design Center where she grew up before moving to Michigan in 2008. In 2016, she founded Maison Birmingham, a boutique kitchen and bath studio focused on curated, custom cabinetry for a discerning client base. Her talent was quickly recognized in the local community, with Detroit Design Magazine honoring her with the prestigious Brian Killian Rising Star Award in 2017. In 2019, Lauren and her husband Bryan purchased KSI Kitchen & Bath. KSI has flourished under their ownership, adding two design centers in West Michigan in the last two years and sweeping the NAHB kitchen awards at the International Builders Show in 2022. Most recently, Lauren oversaw the design and staging of KSI's new Grand Rapids Design Center established this spring.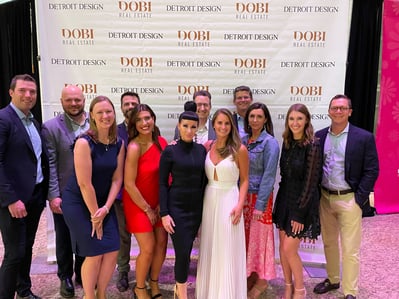 Lauren continues to win accolades for her design work. In the last few years, she has earned over 40 Detroit Design awards, including four first place finishes in 2022. Lauren's influence on the field of interior design is also felt locally as a frequent contributor to Detroit Design magazine, in addition to having been featured in local publications such as The Detroit News and Hour Detroit. Nationally she is a contributor to Kitchen and Bath Design News, where she has been a featured guest on their podcast and recognized as a Top 50 Innovator.

She has collaborated with custom homebuilders such as LUXE Homes, TSA, Sterling Development, Cranbrook Homes, Brandywine Construction and Templeton Building Company as well as a broad range of interior designers such as Ellwood Interiors, Tutto Interiors, Marianne Jones and Katie Rodriguez Design.

Lauren's counsel is also sought after by many manufacturers in the interior design space. She acts in an advisory role for a myriad of tile, appliance, and cabinetry manufacturers, including Virgina Tile, Kallista, Gaggenau, and Quality Custom Cabinetry.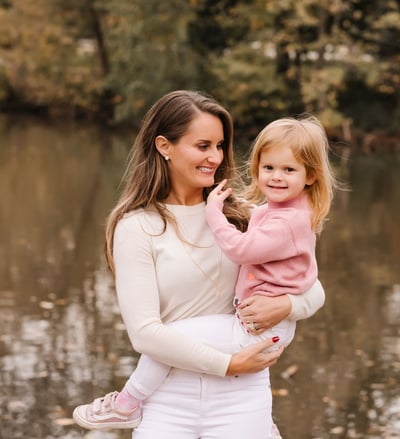 Lauren has a passion for interior design education and helping foster the development of the next generation of design professionals. She enjoys hosting a class annually for Lawrence Tech's undergraduate architecture students in addition to welcoming interns to her design studio each summer. Lauren is also an active volunteer at St. Regis Catholic School, where she is currently donating her design talents as well as cabinetry for the construction of a new staff kitchen.

Lauren's considerable impact on the Detroit Interior Design community truly makes her a notable woman in construction, design & architecture in 2022!
Lauren's profile on Crain's Detroit Business can be found here.
Learn more about Crain's Detroit Business Notable Women in Construction, Design & Architecture and the incredible women on this list here (subscription required).
---

KSI Kitchen & Bath
KSI Kitchen & Bath is a leading home design and remodeling firm specializing in kitchen and bath design.