At KSI, our associates work with area residents every day to create new living spaces in their homes. We believe the concept of home is an important part of every family - providing safety, shelter, and a place to gather - yet many area residents struggle daily with housing security. Housing security is more important than ever, as the COVID-19 pandemic has placed incredible stress on low-income families already facing challenges with the costs related to housing.
That's why we feel it's important to recognize and assist with the critical work being done by the Oakland Livingston Human Service Agency (OLHSA). OLHSA was formed back in 1964 as part of LBJ's War on Poverty, with a mission to aid in removing the burdens of poverty from Oakland and Livingston County residents. As a community action agency, OLHSA connected over 12,000 people to resources that helped them reach or maintain self-sufficiency just last year! One of OLHSA's major initiatives is to provide knowledge, skills, and resources related to housing security, and they do this by raising funds and awareness through their Walk for Warmth.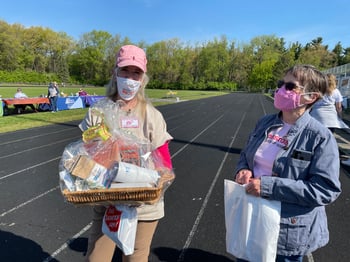 The Walk for Warmth is a non-competitive, fun stroll with entertainment geared at raising awareness about an important cause, supporting community needs! Walk for Warmth benefits residents from Oakland and Livingston Counties facing challenging circumstances. Contributions to Walk for Warmth support nonprofit emergency services provided by OLHSA that help keep our neighbors safe and warm. Funds raised stay in the county where they were raised to benefit the individuals and families in the county through nonprofit services provided by OLHSA. Individuals, families, and companies can participate by donating, registering to walk, and volunteering.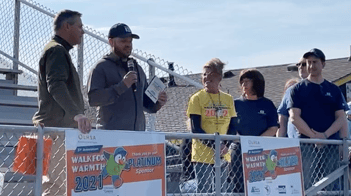 Personally, I got involved in the Walk through the encouragement of a friend years ago, and really enjoyed the experience. The next year, KSI got involved and 2021 marks our ninth year of sponsorship! This year, for our continued involvement with the organization, KSI was honored to be recognized as OLHSA's Partner of the Year. This year, the Oakland County Walk for Warmth took place on Saturday, May 1st and the Livingston County Walk for Warmth took place on Saturday, May 15th. We faced new challenges related to the pandemic - the event was moved outside, participants were required to wear masks, and we could not provide food and refreshments for our walkers - but we were very pleased to see so many people and companies participate to help us raise funds and generate awareness for housing security in Oakland and Livingston Counties.
We have not yet met our fundraising goal of $70,000 this year. It's never too late to help support OLHSA's mission! If you'd like to donate or learn more, visit OLHSA's webpage at https://www.olhsa.org/.
---

Lou Anne Balan
Lou Anne Balan is the Vice Chair of OLHSA's Walk for Warmth Committee and the Director of Operations at KSI.