Investments in Facilities, Technology, and Trade Affiliations Position Company for Growth in 2022
WIXOM, Mich. - KSI Kitchen & Bath (KSI), a premier design and remodeling firm, has positioned itself for growth with a move to a new corporate headquarters and modern warehouse facility, investment in technology, and membership in KBx, the largest association of cabinet dealer-distributors in the country. KSI CEO Tony Achatz made the announcement.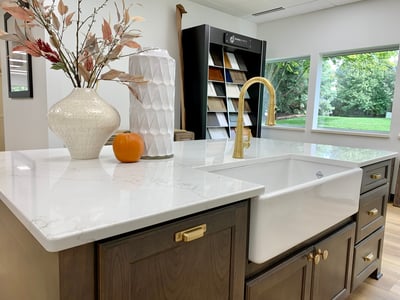 After nearly 50 years in Brighton, Mich., KSI has moved its corporate headquarters and Southeast Michigan warehouse operation to a modern facility in Wixom, Mich. The new warehouse facility boasts a brand-new, state-of-the-art conveyor system as well as dedicated areas for receiving, cabinet assembly and service. The new office features multiple conference areas and a Builder Showcase, which allows KSI to host customers in an inviting meeting space for product comparisons and selections.
"We're very excited about all that our new corporate headquarters offers our customers, employees and vendors," said Achatz. "The new Builder Showcase underscores our commitment to the building community of southeast Michigan, while our new office and warehouse space is designed to foster greater collaboration across our corporate team."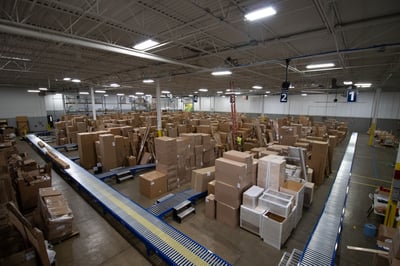 Along with the new facility, KSI is modernizing its operations with the implementation of a new NetSuite ERP system. "By replacing legacy systems with an enterprise level business management software, we can leverage new barcode scanning and logistical routing technologies to increase efficiencies across our warehouse operations," said Craig McGregor, KSI CFO. "These investments provide scalability that lays the groundwork for future growth."

In addition to these capital investments, KSI is proud to announce its affiliation with KBx, the elite network of independent cabinet dealer-distributors. "By aligning ourselves with like-minded cabinet professionals from across the country, we can capitalize on efficiencies and economies of scale created by the group," notes KSI principal Bryan Tolles. "We look forward to sharing best practices with our peers to drive innovation and delivering even more value to our customers and trade partners through industry collaboration."
Together, these initiatives position KSI Kitchen & Bath for growth as the company pursues its vision to be the most recommended provider for creating spaces in the home people will love.
--
About KSI Kitchen & Bath
KSI Kitchen & Bath is a privately held, family-owned cabinetry design and remodeling firm specializing in kitchens and baths. Celebrating over 50 years in business, KSI has steadily grown from a single location to eight design centers spanning from West Michigan to Southeast Michigan and Northern Ohio. KSI focuses on its core values of People, Partnerships and Process to fulfill its mission to operate with a customer-centric focus that delivers exceptional experiences through excellent service and best-in-class design.
About KBx
KBx is a national association of cabinet dealer-distributors. Members of KBx service the local, regional and national builder markets, as well as the multi-family, senior housing and student and military industries. In addition to cabinets, many Members offer countertops, lighting and flooring. Go to www.kb-x.com to read more about the services available through your local KBx affiliate.
---

KSI Kitchen & Bath
KSI Kitchen & Bath is a leading home design and remodeling firm specializing in kitchen and bath design.