A bold pop of color complements a contemporary loft design in Royal Oak, Michigan.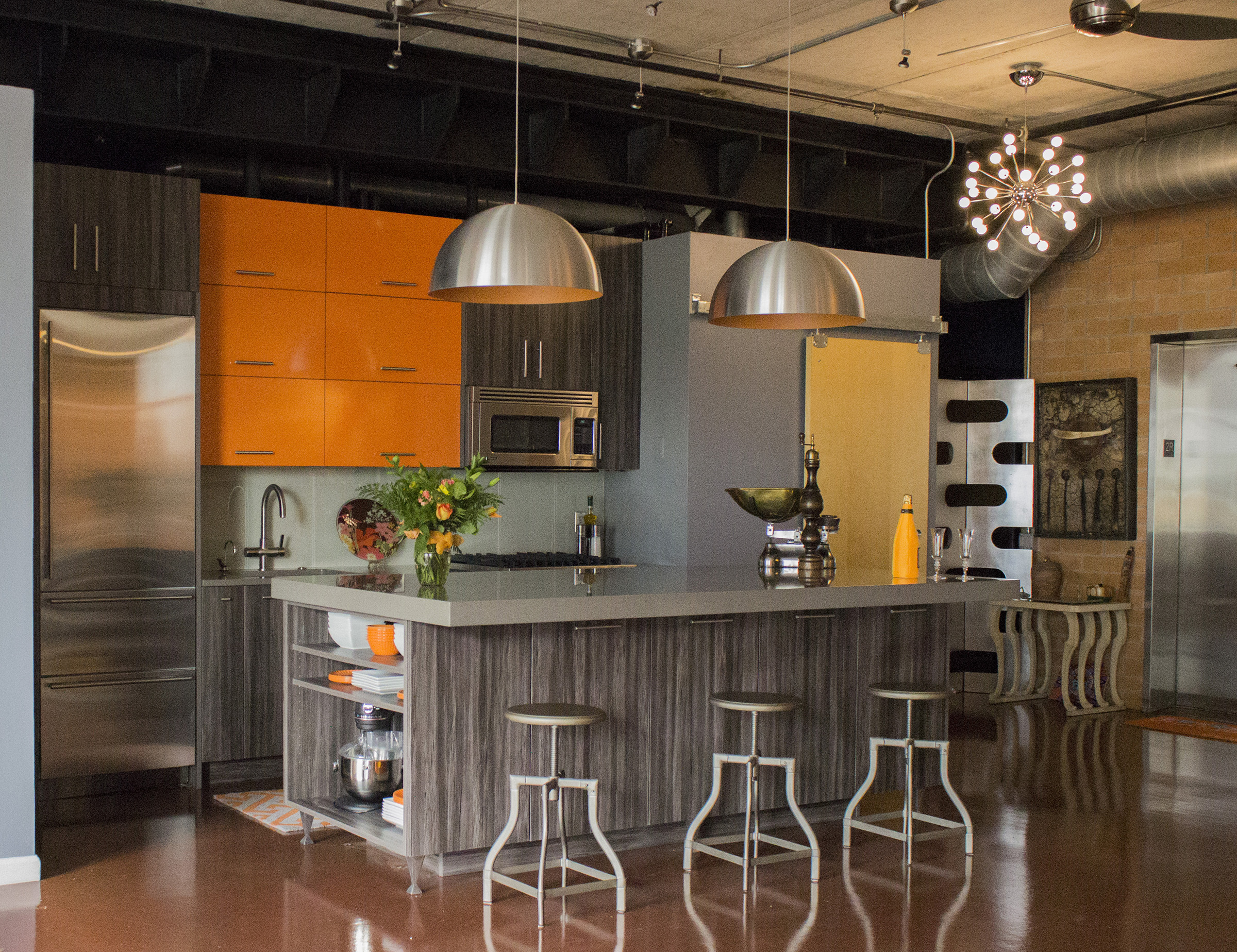 KSI Kitchen & Bath designer Nicole Pilon was given free reign to design a clean contemporary space for her client. Her client's only request was to include a pop of color somewhere within the design. Nicole selected Dura Supremes' Urbana door style with a Cinder textured foil for the majority of the kitchen design. A custom laminate in Fresh Papaya was used to create a stunning focal point incorporating the bold color scheme that the homeowner requested.
Despite the project being a loft space with high ceilings, Nicole only had a limited amount of space to work with for the actual kitchen. After trying various different layouts Nicole decided to leave the appliances along the back wall which allowed her to design an island with a large uninterrupted countertop space for meal prep and entertaining.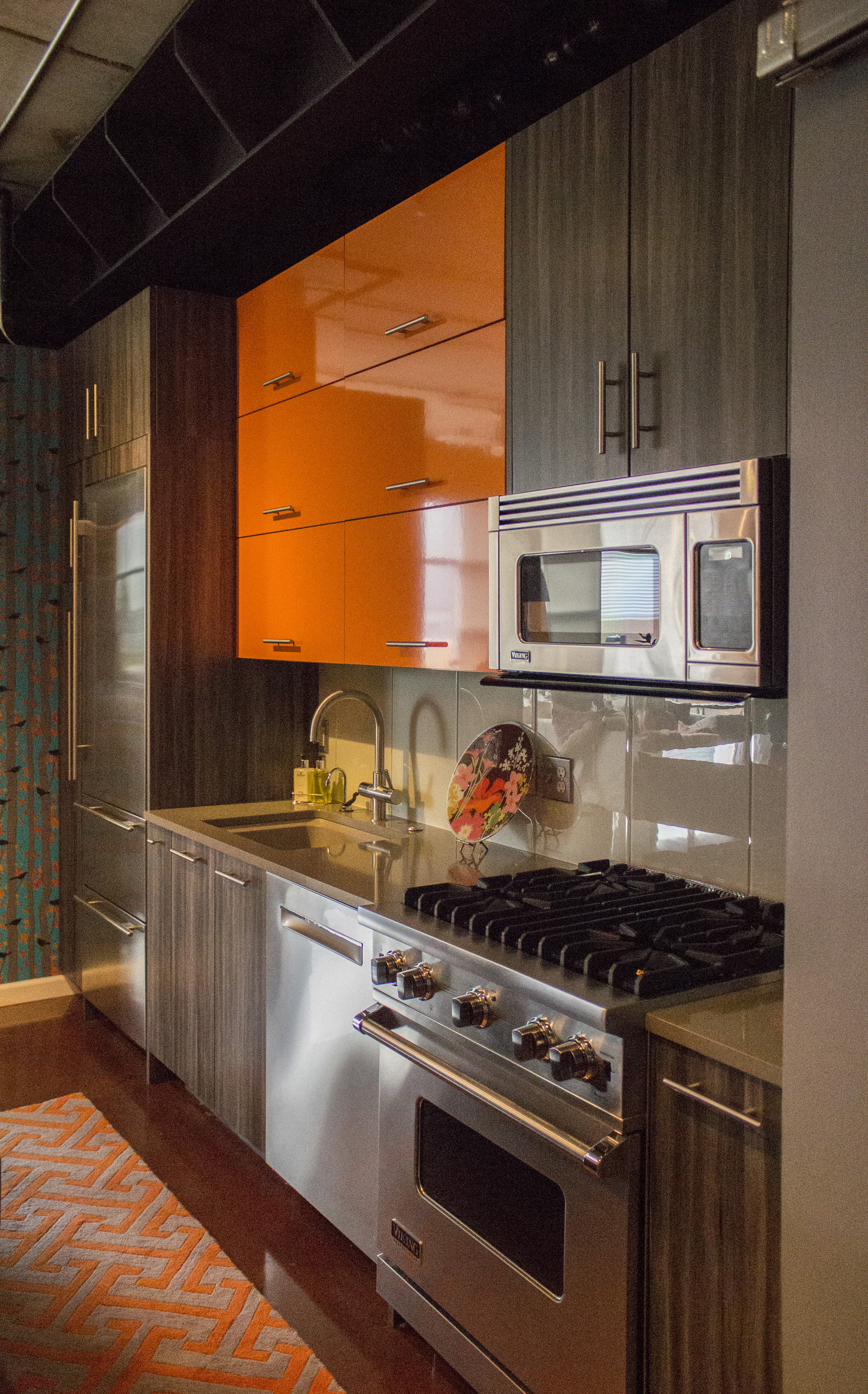 Additional storage was added to both sides of the island. The kitchen or working side of the island has plenty of drawer storage for pots and pans, lid storage, cutlery and more. In addition, Nicole added more storage on the back side of the island to maximize every inch of storage within this small space. An open bookcase was added to the end of the island for cookbooks as well as storage for small appliances.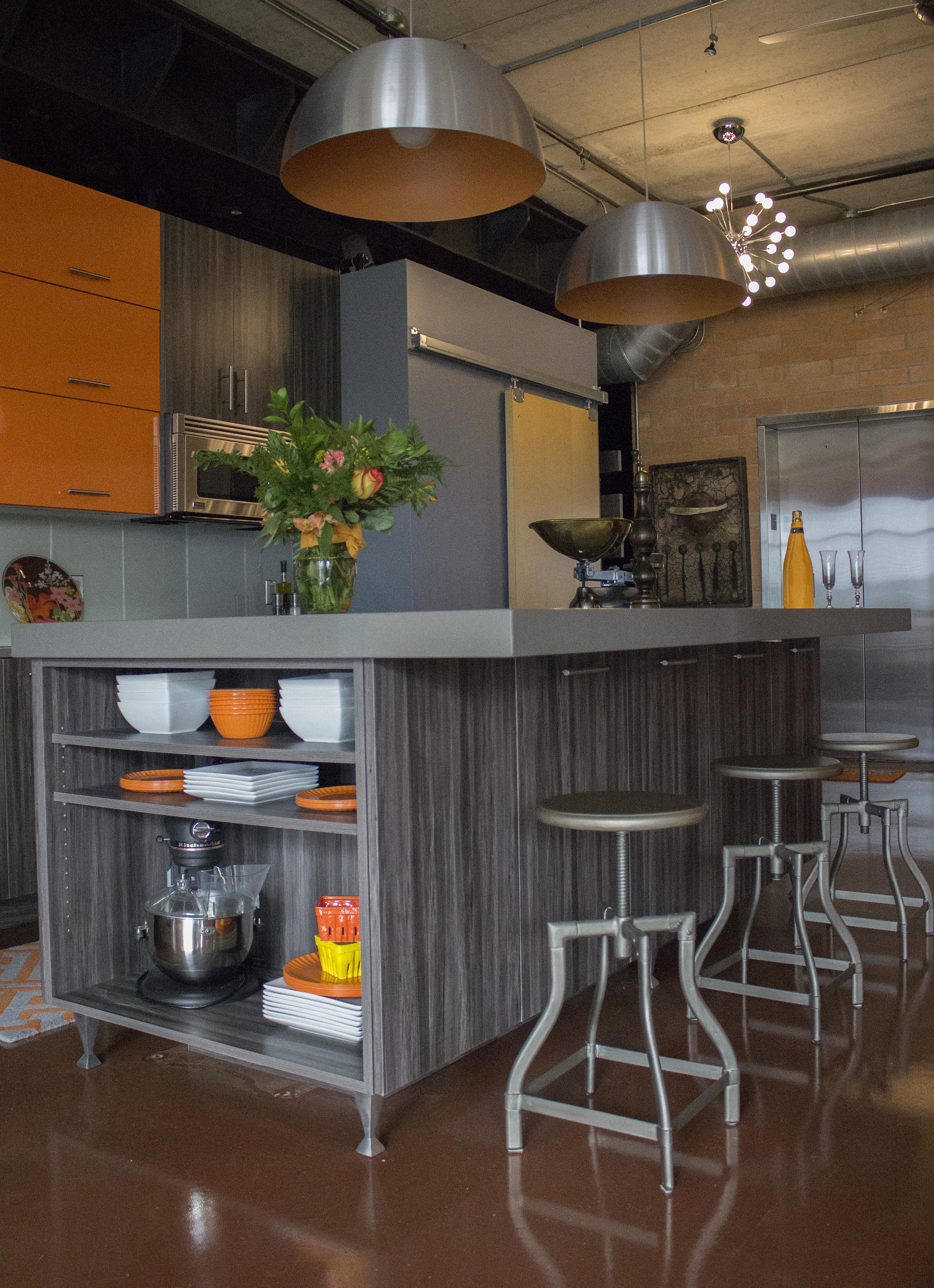 With space being at a premium, a tall pantry pull-out with wire shelves was designed to the left of the refrigerator which allows for maximum storage within easy reach. Nicole designed the island to sit on metal legs which gives the illusion that it is floating and helps to keep the space light and open. Congratulations Nicole on a beautiful design!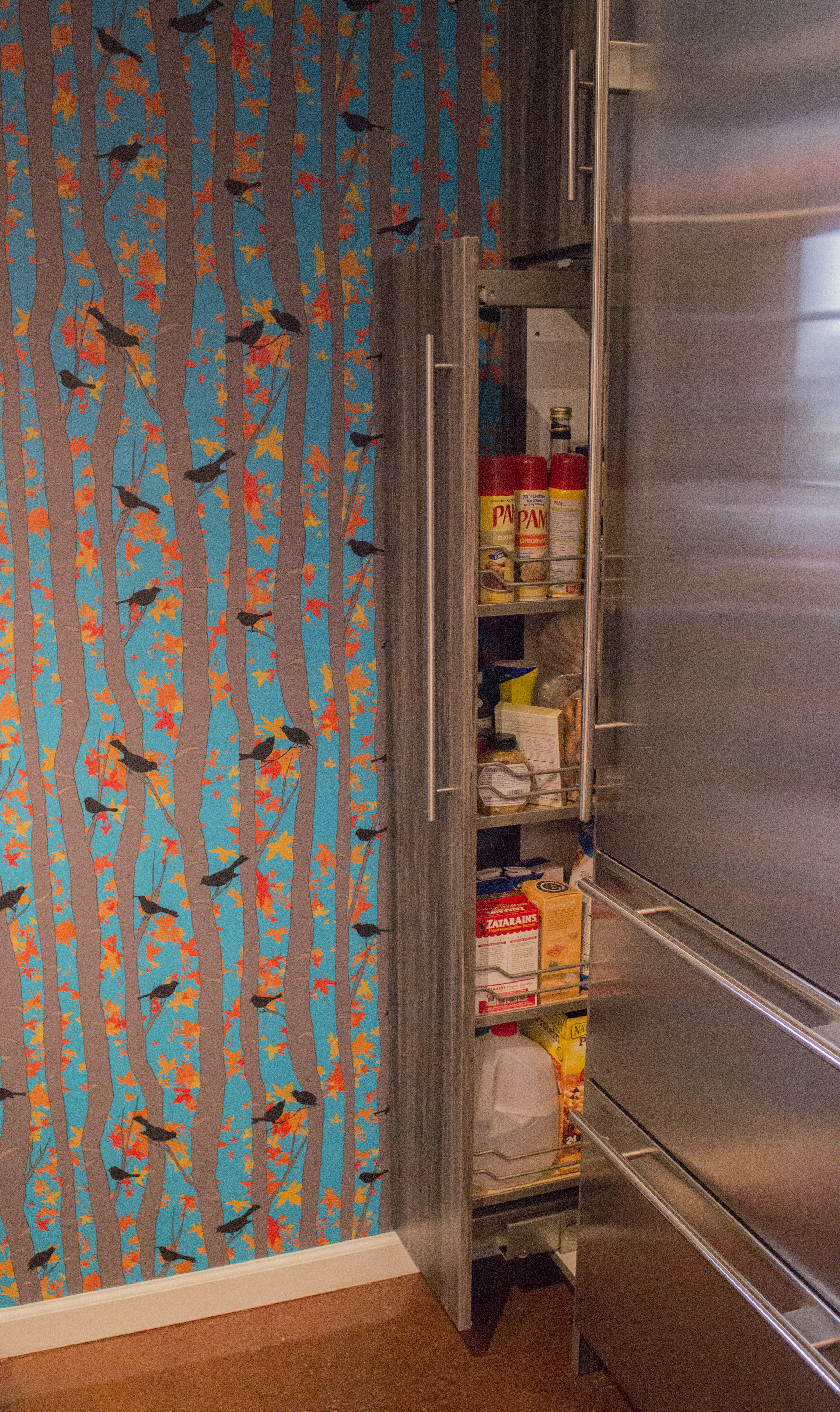 This post originally appeared on Dura Supreme Cabinetry's blog. For more information on Dura Supreme Cabinetry, please visit their website at durasupreme.com