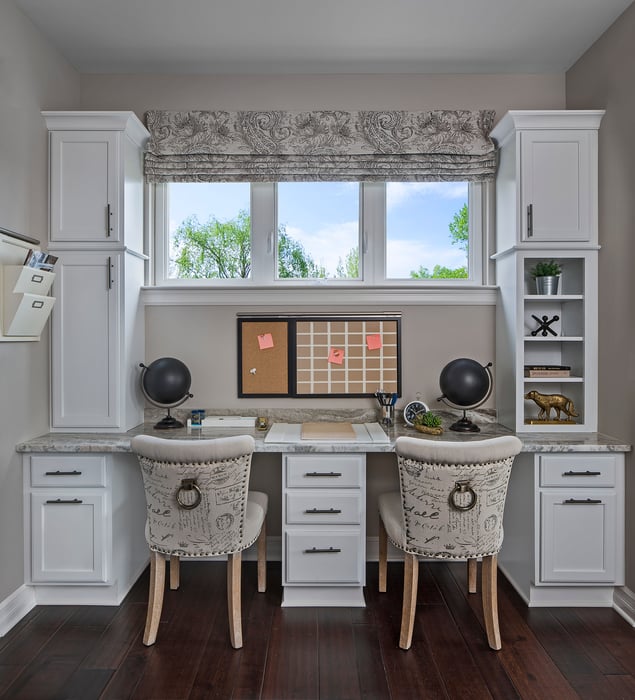 Connectivity is transforming our lives. Think about all the different mobile and electronic devices you use each day. From looking up a recipe on your iPad to having a video call with a far-away family member, there are so many reasons we choose to be connected. In fact, numerous research groups report there now are more mobile devices on the planet than humans.
With all of these technological devices needing space in our lives and our homes, there are new design considerations for storage and recharging to keep all the green lights on. Perhaps the biggest change from the "old days" is the need to have a central location to charge all of our electronics and also keep the clutter off the kitchen counter and island.
One solution is to set up a Family Command Center. The goal is to organize the mail, school papers, sports schedules and family events, while also keeping all of your technology charged and accessible.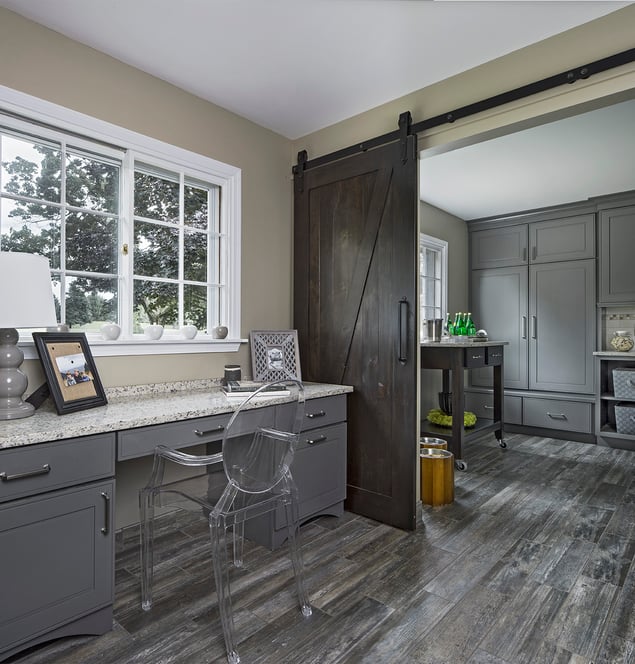 The exact layout of your Command Center should be based on your family's needs. Here are some general design guidelines and ideas to consider for the space:
Choose a space that is hidden from view. The entry from the garage may be a good "drop station". A small side room off the kitchen is ideal and allows the kids to do homework as you prepare meals.
Consider what you want to store in the space such as children's paperwork and school information, book bags, laptops, IPADs, and cellphones, etc.
Hide the clutter by using multiple storage options like alcoves or cubbies, shelving, drawers and pull outs for extra storage.
Ensure adequate ventilation for the electronic devices to avoid overheating.
Add numerous electrical outlets. These can be added by an electrician or use a power strip inside a drawer.
Find a place for the cords. This may mean drilling holes through the counter top or back of the cabinetry to keep the look clean.
Provide quick access to emergency contacts phone numbers and addresses.
Utilize a built-in desk area that can also serve as a mini office or home work station.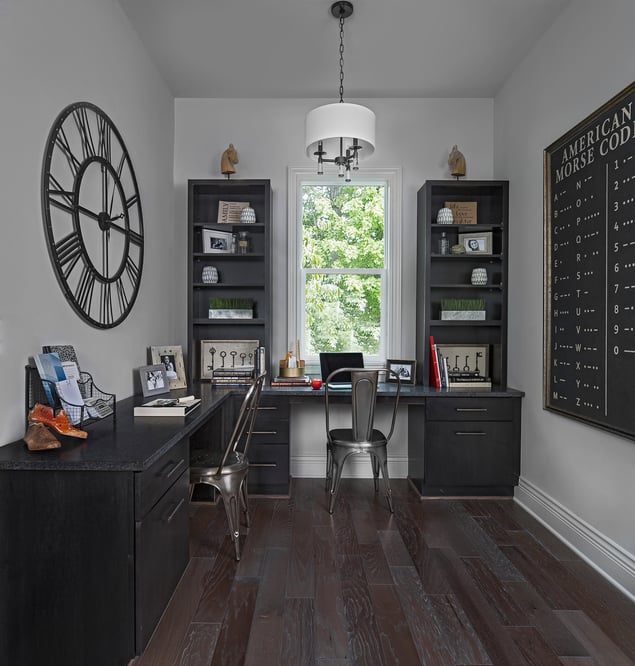 Staying connected and organized is possible with a little planning and updating our homes to accommodate the devices that keep us linked with our family, friends and the endless information we enjoy having available at the click of a button. Our team of KSI designers is ready to help your family create a command center that works for you.
---

KSI Kitchen & Bath
KSI Kitchen & Bath is a leading home design and remodeling firm specializing in kitchen and bath design.