The living space in a home should be a place to relax, entertain, and play. With all the latest television, audio and gaming options, finding a way to design an entertainment center that is aesthetically appealing and accommodating to all the smart devices doesn't have to be a challenge.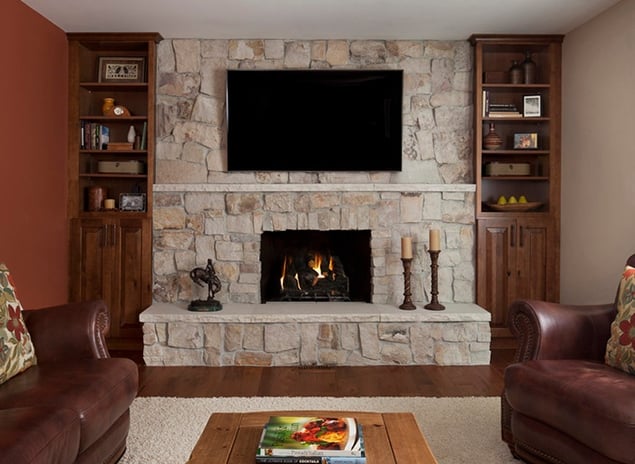 Use of the Space
The media center is not just a piece of furniture to place your television any more. Families watch movies, stream music, play games, and connect laptops in addition to the traditional television time. A great way to start the design process, is to make a list of uses and the equipment that will be housed in the space. Take note of the equipment sizes and connection needs. Next, keep in mind the required storage for all the DVDs, devices and accessories. A designer may recommend a variety of closed or open shelving, drawers with dividers, and racks to keep everything organized. The media center should reflect your style so consider any art, collectibles or interests that you may want to incorporate into the design. Lastly, think about illuminating the media center task lighting near the equipment, under cabinet lighting, or accent lighting for the decorative elements.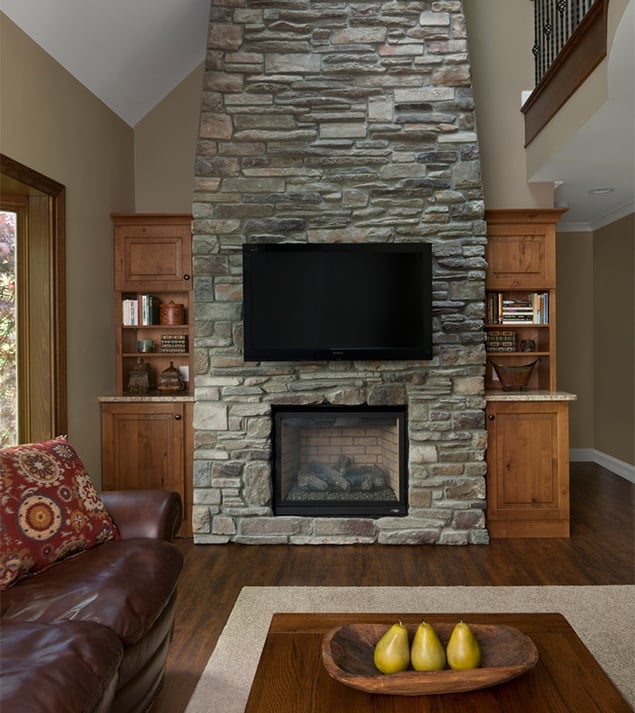 Selecting a Television
With so many television options, how do you select one that meets your needs and incorporate it into a design that reflects your style? People like their televisions big and this is proven in the numbers. The average television size has increased over the last few years from 38.7" in 2013 to 42.6" in 2016. The retail forecast for televisions 46" and up is 6% growth. How do you determine the best size for a television and comfortable seating in a space? The recommended distance is 1.5 times the diagonal screen. A 60" screen multiplied by 1.5 would suggest seating arranged at 7-1/2 to 8 feet.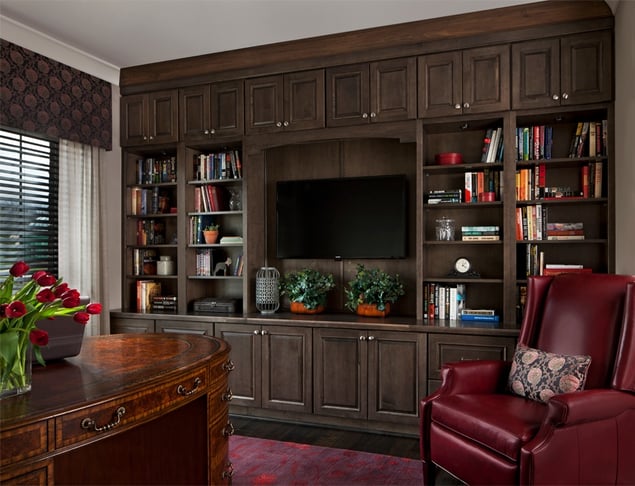 People like to creatively combine their television screen with artwork, decorative accessories, and collectibles while hiding the equipment, cables, and accessories. At KSI, our designers will collaborate with you to design a striking, custom media wall. We offer several ideas for designing a home entertainment center with built in storage, shelving, decorative glass, and fireplace surrounds in a variety of styles and arrangements tailored to your personal preference.