The New Year is just around the corner and we find ourselves reminiscing over what we enjoyed versus what we'd like to see change in the upcoming year. The demands on our time from work and family have increased and more and more people are looking for that perfect work-life balance. Whether you plan on telecommuting or taking a virtual office position, you'll want to update that home office! Here are a few tips and tricks to keep in mind while you breathe life back into your space: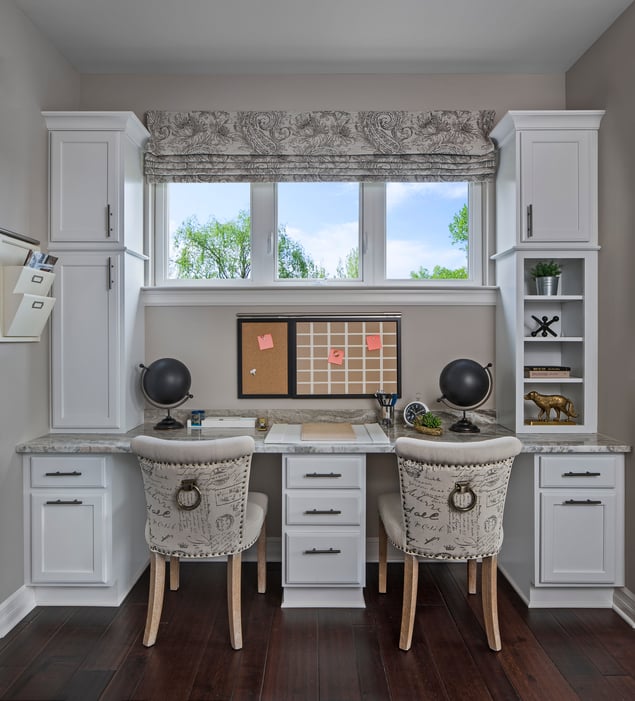 Smart Storage: Drawer and open cubby wall organizers create multi-layer storage solutions for office supplies and record keeping. Utilize keyboard drawers or trays along with waste basket cabinets to clear clutter.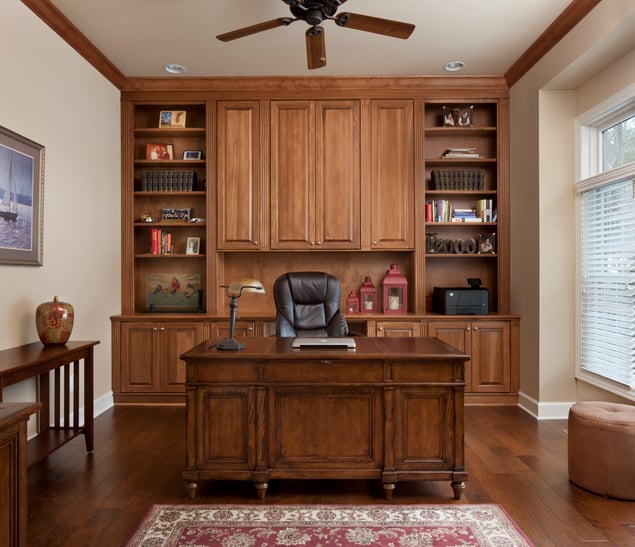 Technology: Remember to plan for your technology… whether you use a desktop computer, laptop with docking station, iPad or a combination. Customize your space to meet your needs. Leave ample countertop space for multiple screens or large tasks. Install a shelf to store your laptop docking station and maximize your work space. Add outlets, USB ports and countertop grommets to power your technology and offer easy access to cords. Some cabinetry manufacturers even offer power strips built into the drawers for additional convenience!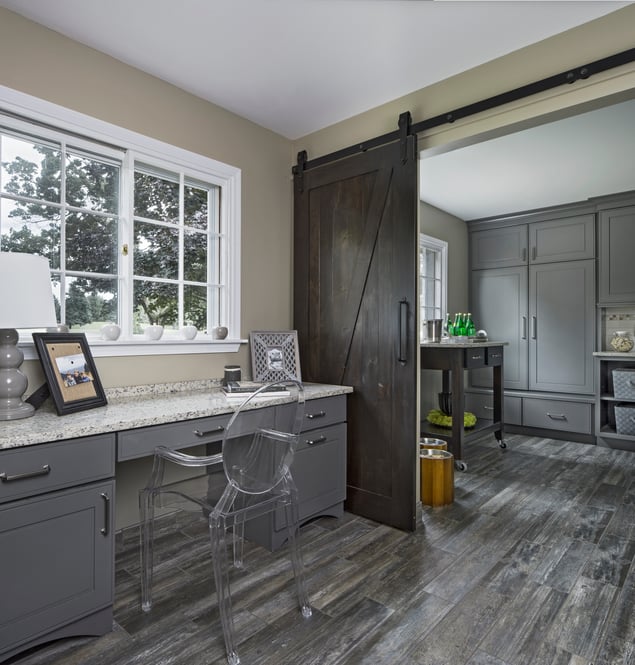 Ergonomics: Pay attention to how you function in your space. Laying out your desk can not only increase your efficiency but also impact your health. Make sure the equipment you use is spread out to support your height and preferences.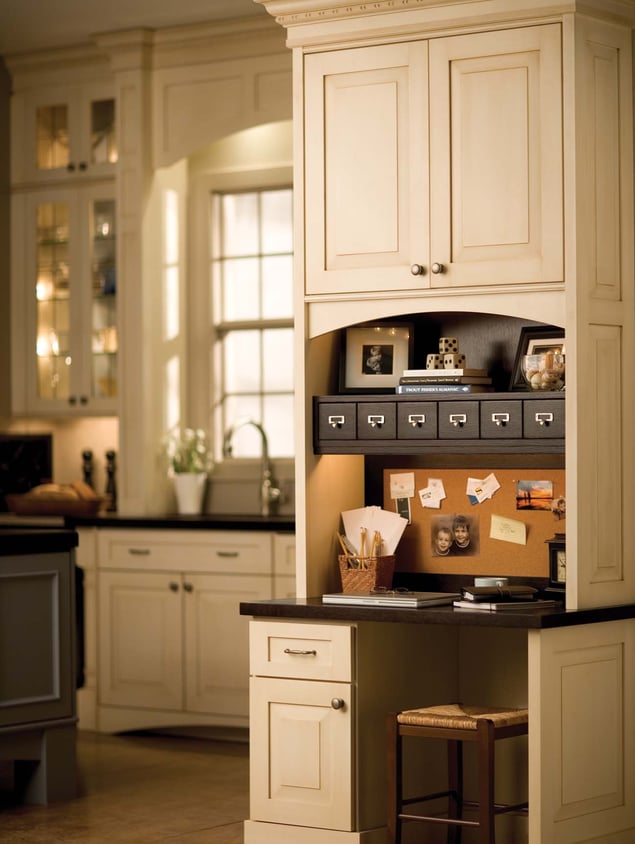 Multi-Function: Break the rules and adapt your office to double as a crafter corner, gaming nook, homework station or command center.
There are numerous possibilities to choose from! Our designers look forward to tailoring a space to meet your unique needs.