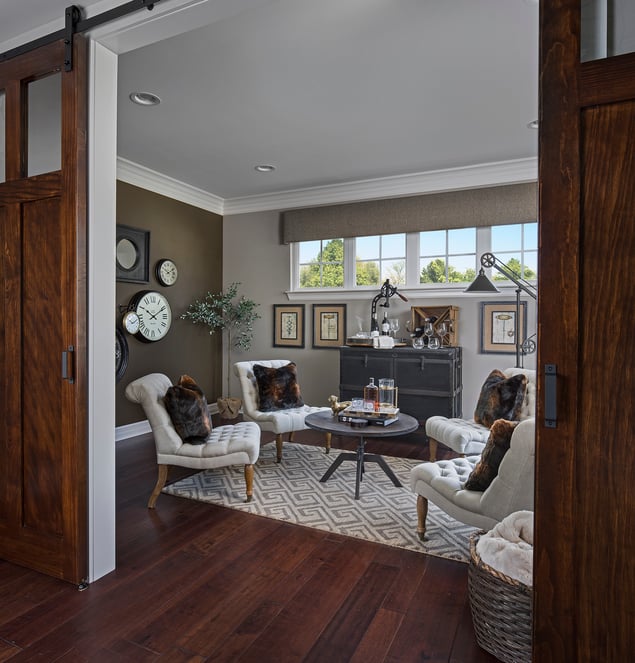 Remodeling trends are constantly changing and evolving. Some of the best tips and tricks combine both functionality and aesthetics. And not surprisingly, those have the greatest longevity. Pocket doors, decorative barn doors and wall partitions are becoming a must-have feature in homes and offices as they create a unique, space-saving design element.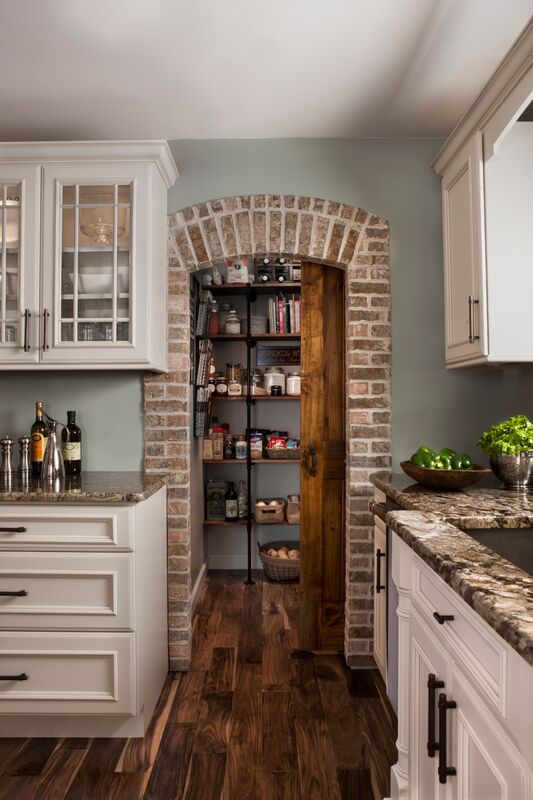 Impress your guests by adding an accented pocket door! They are a fun alternative, especially where a traditional swing door would interrupt space flow. Plus, you can layer different textures both with the door itself and the frame.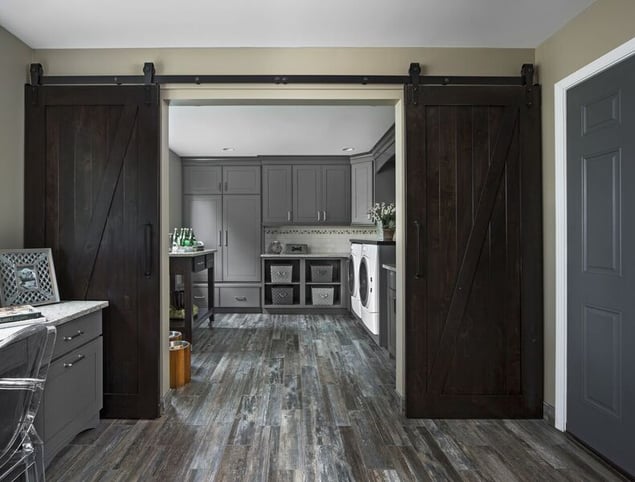 Use barn doors to dress up an otherwise boring room. They add that 'wow-factor' by capturing interest with reclaimed wood, metal hardware and details, glass panes, etc.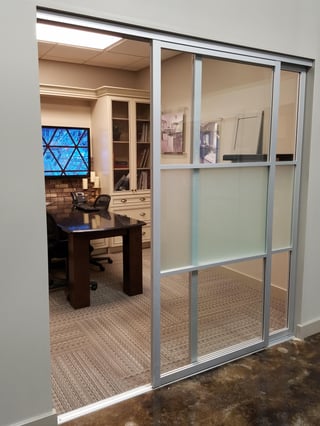 Brighten up your office with glass sliding doors. They offer flexibility and create a sense of privacy without completely closing off a room.
Whether it's a bathroom, home office, small sitting area or pantry, add a space-saving door and reclaim that lost square footage. How will you choose to maximize your space?