Interior spaces today benefit from the wide variety of traditional and unique materials available to help make a house a home.
The New Look of Worn and Weathered
The familiar saying, "what's old is new again" rings true in interior design as recycled, reclaimed and up-cycled materials and products are being used throughout the entire home. Picture an antique dresser or cabinet re-purposed into a bath vanity, or reclaimed wood finding a new home on a bar front or in shelving or a ceiling. There are immense possibilities for including family heirloom pieces or newly found antiques to add design interest to the home with a nod to sustainable living and a casual, comfortable style.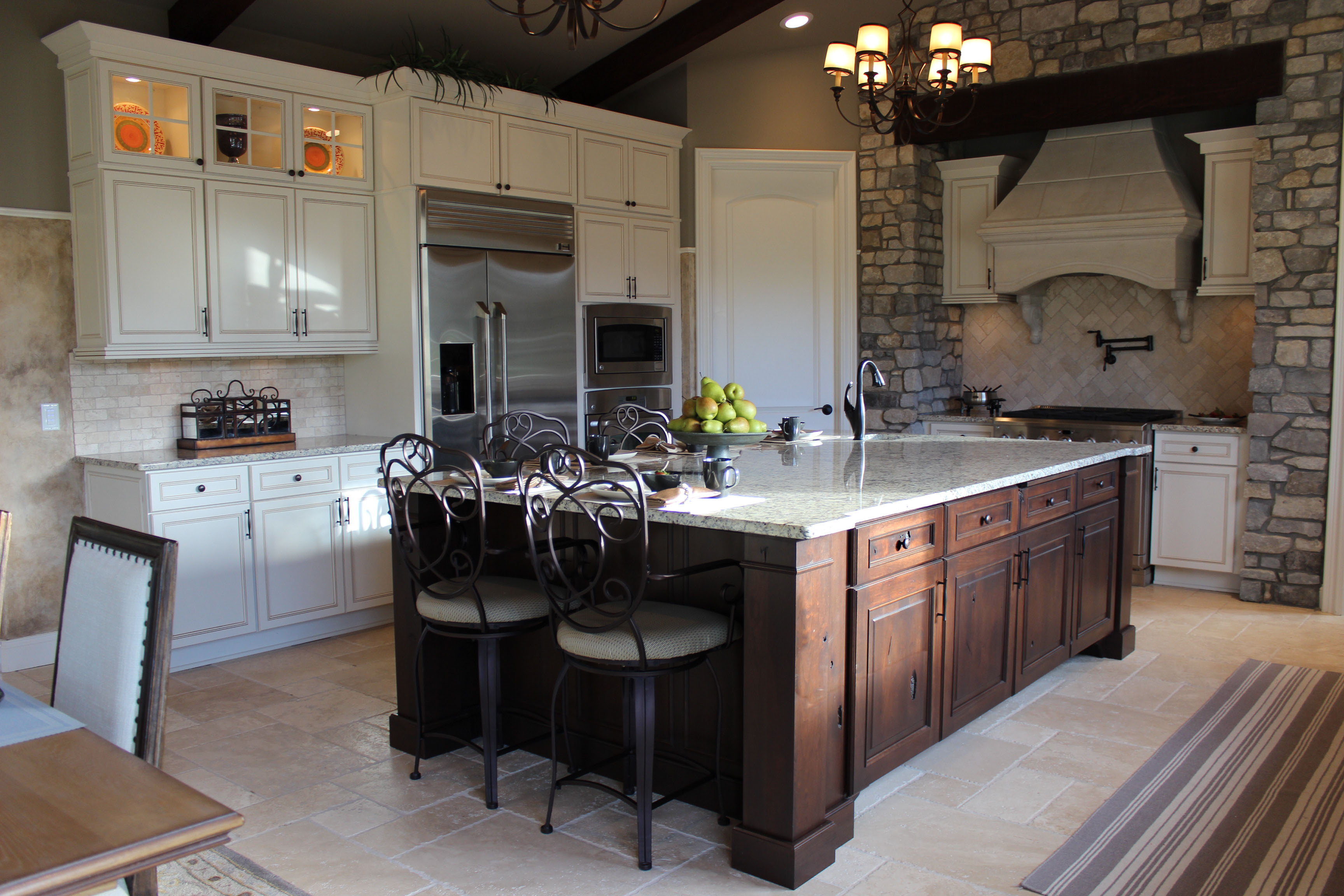 With today's high-tech demands, our homes serve even more as a retreat for simplicity, comfort and a calming balance. The solid structures of recycled and reclaimed woods and materials can work well to soothe the tired, high-tech homeowner.
Mixed Metals
As in fashion, mixing metals now is considered chic. The choices for finishes offer many design solutions from copper, aluminum, galvanized steel, stainless steel, zinc and others. Metallics today are considered neutrals and mixing can be part of a unique design plan. Mixing metals has become popular; specifically the warm tones of gold, copper and brass.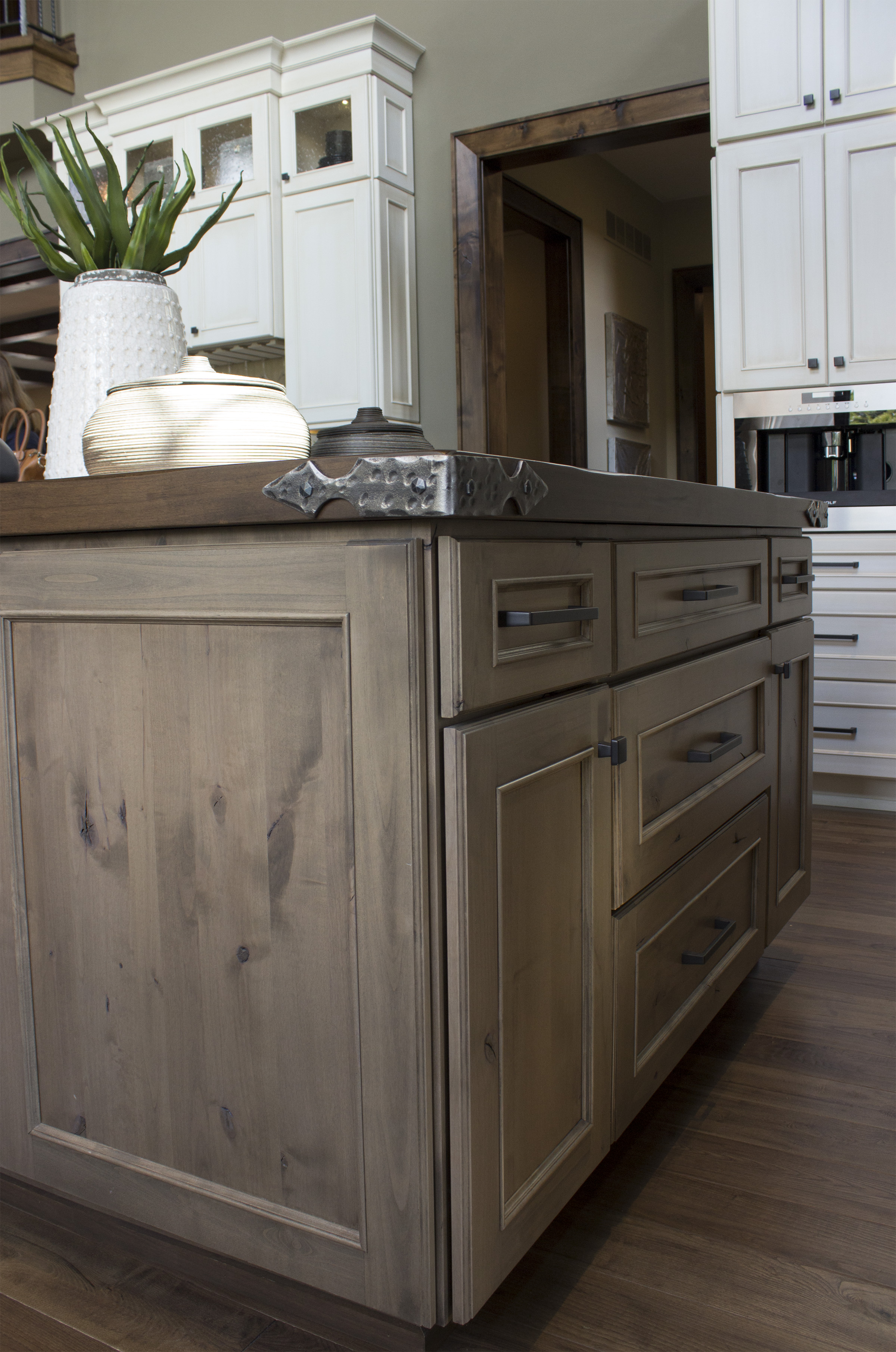 Think about wrapping lighting, backsplashes, counters, fireplaces and ceilings with metals for visual interest. Further options include incorporating iron staircases, railings, wine cellar doors, cabinetry inserts, range hoods, fireplace screens and mirrors to name a few.
Ceilings Enhance Room's Personality
Ceilings today are positioned to make a statement that goes well beyond the traditional flat white ceilings of the past. Current ceiling designs incorporate the style of the ceiling, including: tray, beam, cove or drop to add a unique, often inspirational focal point to the room. When considering ceiling design, pay attention to the options for lighting with bulkheads or coffer ceilings and the addition of classic embellishments to add even more visual interest and personality. The materials and design options for ceilings are really "looking up."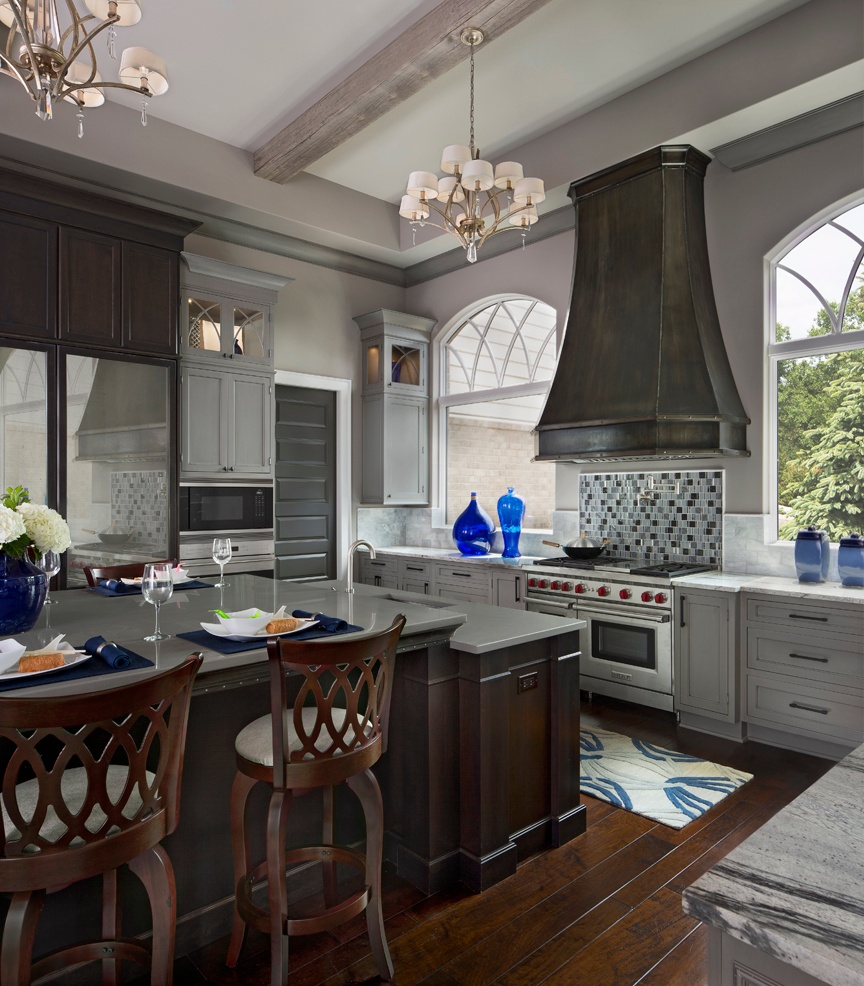 Personal style now takes on even more personality with the increased use of vintage materials, metals and a detailed approach to ceiling design. By choosing the materials and details that best fit your style, you will have a well-designed space that represents your personality and accommodates your lifestyle for many years to come.