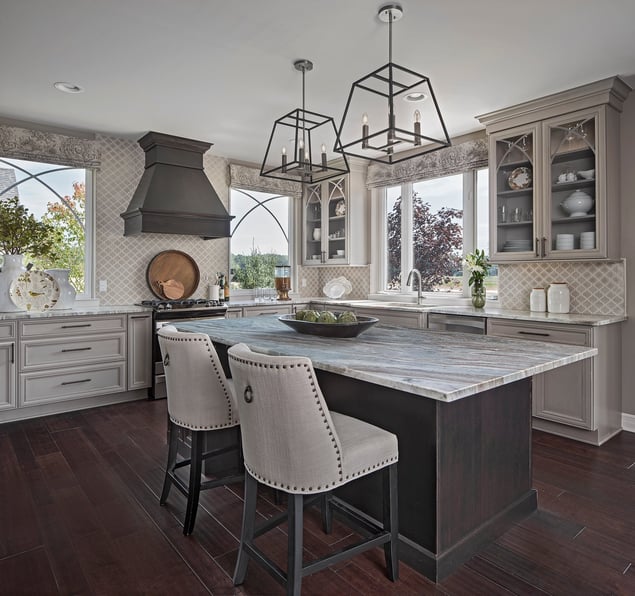 When you step inside the Colonial Model from Lassale Homes during the 2016 Homearama® event at Christenbury Creek in Macomb Township, you might be drawn to the rustic elegance that blends a traditional and relaxed feel throughout the entire home. However, be sure to take notice of all of the details that truly make this home one of a kind.
KSI designer Brooke Schall created the cabinetry design for seven spaces in the home that she calls comfortable-traditional. Her focus included the kitchen, master bathroom, laundry room, command center/mud room, butler pantry and upstairs bathrooms. She utilized Dura Supreme cabinetry in the kitchen and Merillat and Marsh in the secondary rooms.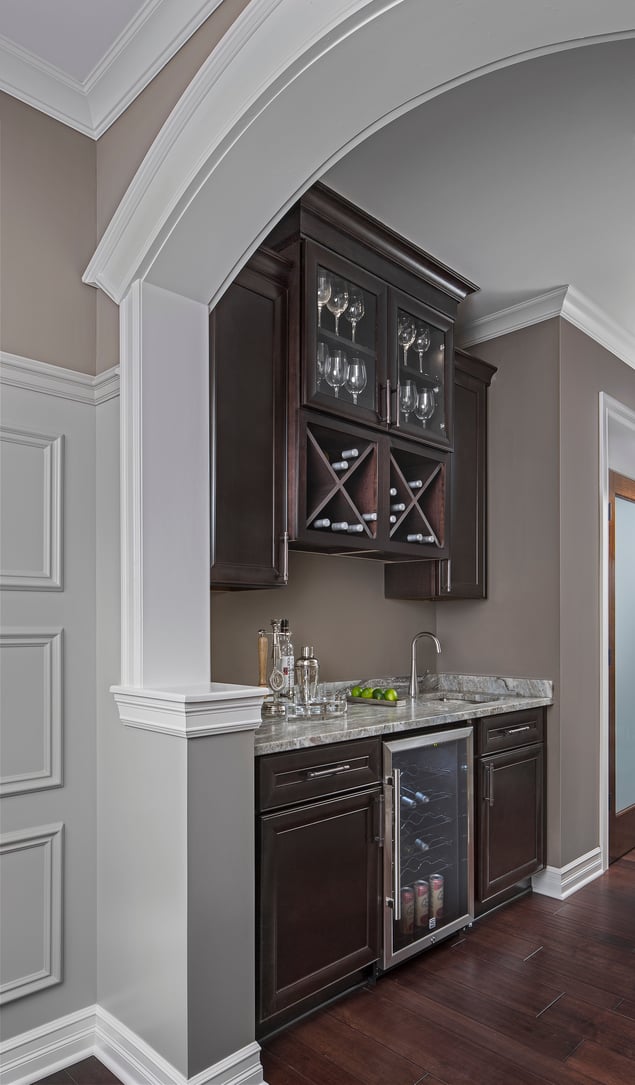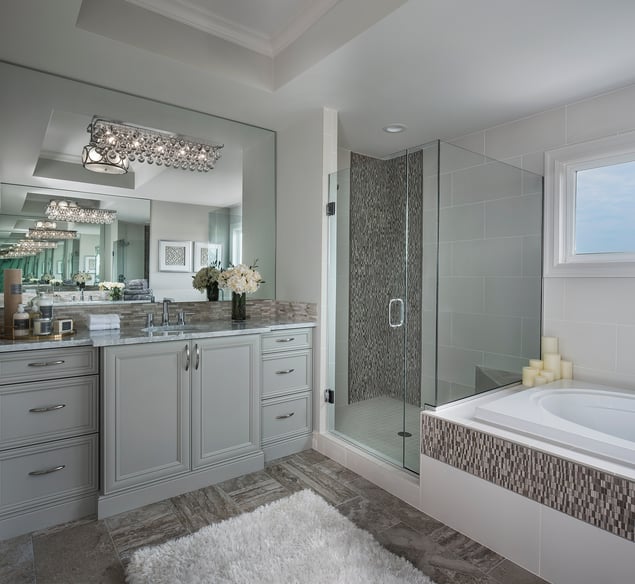 "The overall theme for this home is current, but classic. We used warmer colors, like grey with true brown flooring," explains Brooke. "We used white cabinetry in smaller rooms to keep it simple and fresh. We also incorporated a more open feeling by using minimal wall cabinetry in the kitchen and open cabinetry in the command center."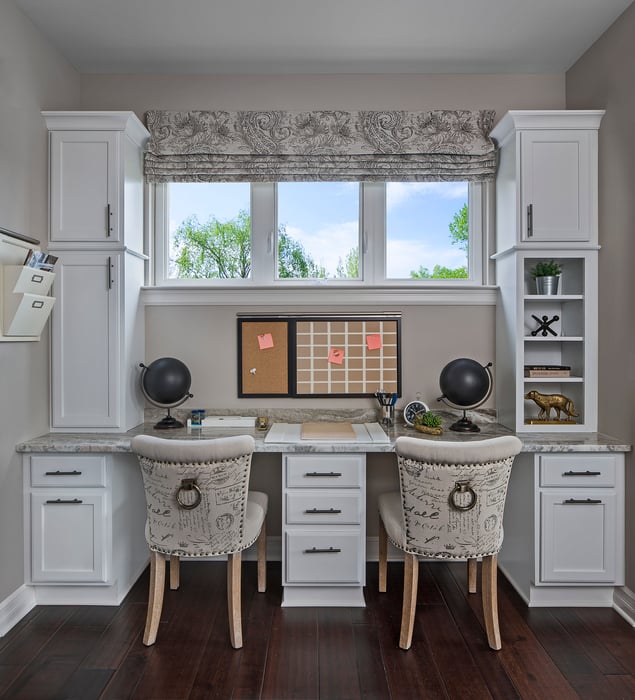 One standout feature is in the kitchen, where Brooke created unique cabinetry around the refrigerator.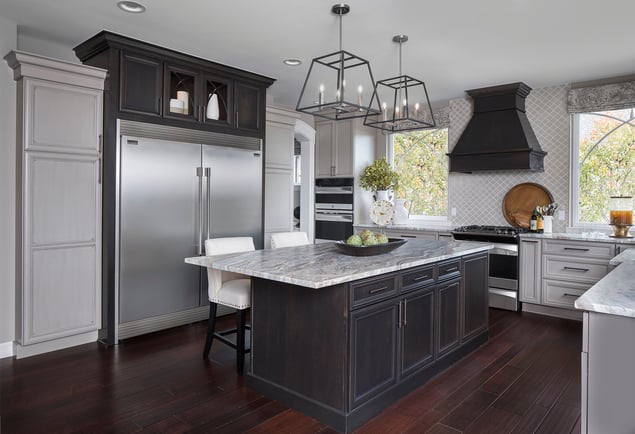 "The refrigerator/freezer is on the larger size, so we figured why not highlight it? We changed the color of the cabinetry immediately around it and changed the depth so it was a focal point. It defines the built-in, furniture trend that is popular right now," explains Brooke.
For homeowners who are gathering ideas for their own renovations, Brooke has some advice:
"There are many true brown tones that mix well with most grey colors. You can do this in your paint colors, your décor or even a backsplash. There are numerous storage solutions that are available today to make your rooms more functional. Consider adding rollouts, large drawers, pullout spice racks, peg boards in drawers, etc. These additions will make a huge impact on how you function in your kitchen. I love to help people create a space that truly works for them."
The 2016 Homearama event features eight custom built homes, all located in a single location, that will be open to the public on weekends, from Sept. 23 through Oct. 9th. Tickets for Homearama 2016, which is open from 11 am to 8 pm can be purchased online for $10 per person or at the gate for $12 per person. For complete information, visit: https://homearamahba.com/
Designer contact information:
Brooke Schall, Designer
Email: bschall@teamksi.com
Phone: 586-532-1874
Brooke's bio: http://ksikitchens.com/brooke_schall.html