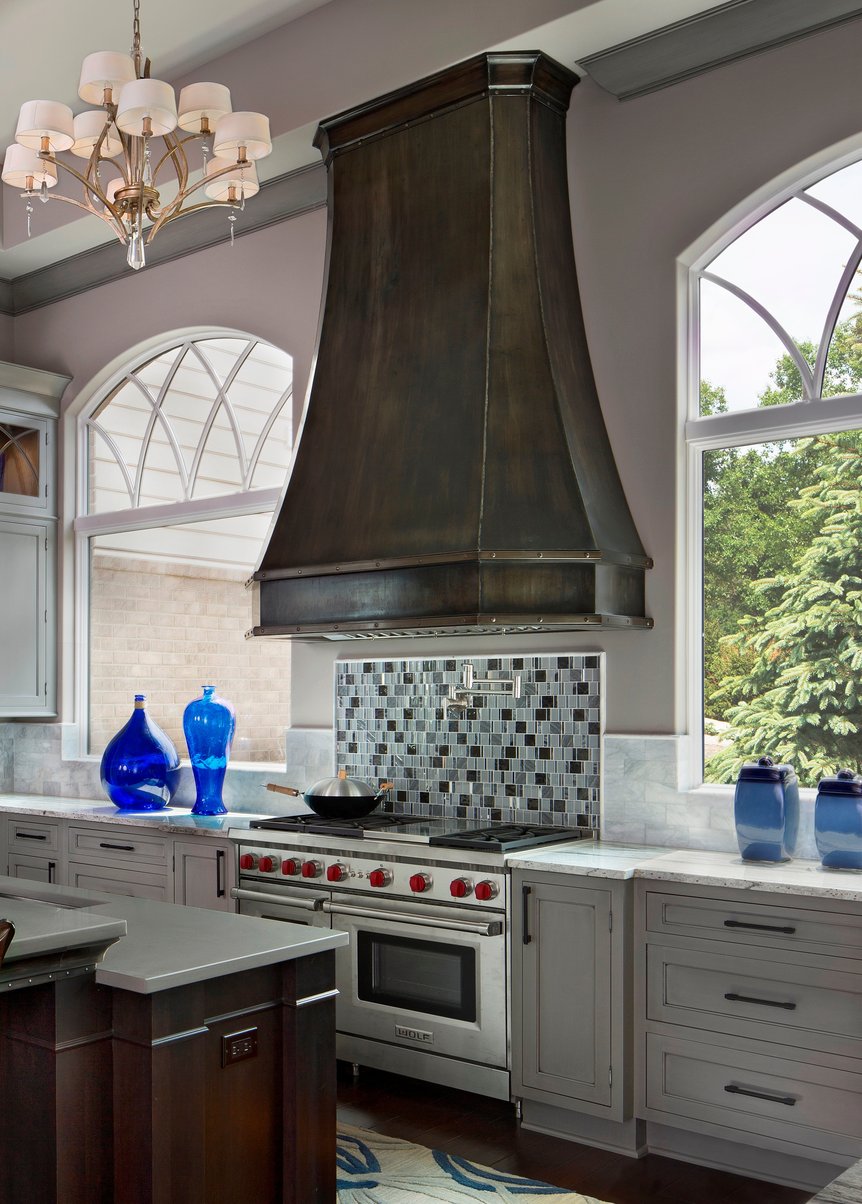 As kitchen remodeling has evolved, designers and homeowners have learned to utilize an otherwise rudimentary kitchen element to create a focal point. One popular trend places emphasis on building architectural interest by way of the range hood. A unique hood offers a great opportunity to combine functionality with aesthetics.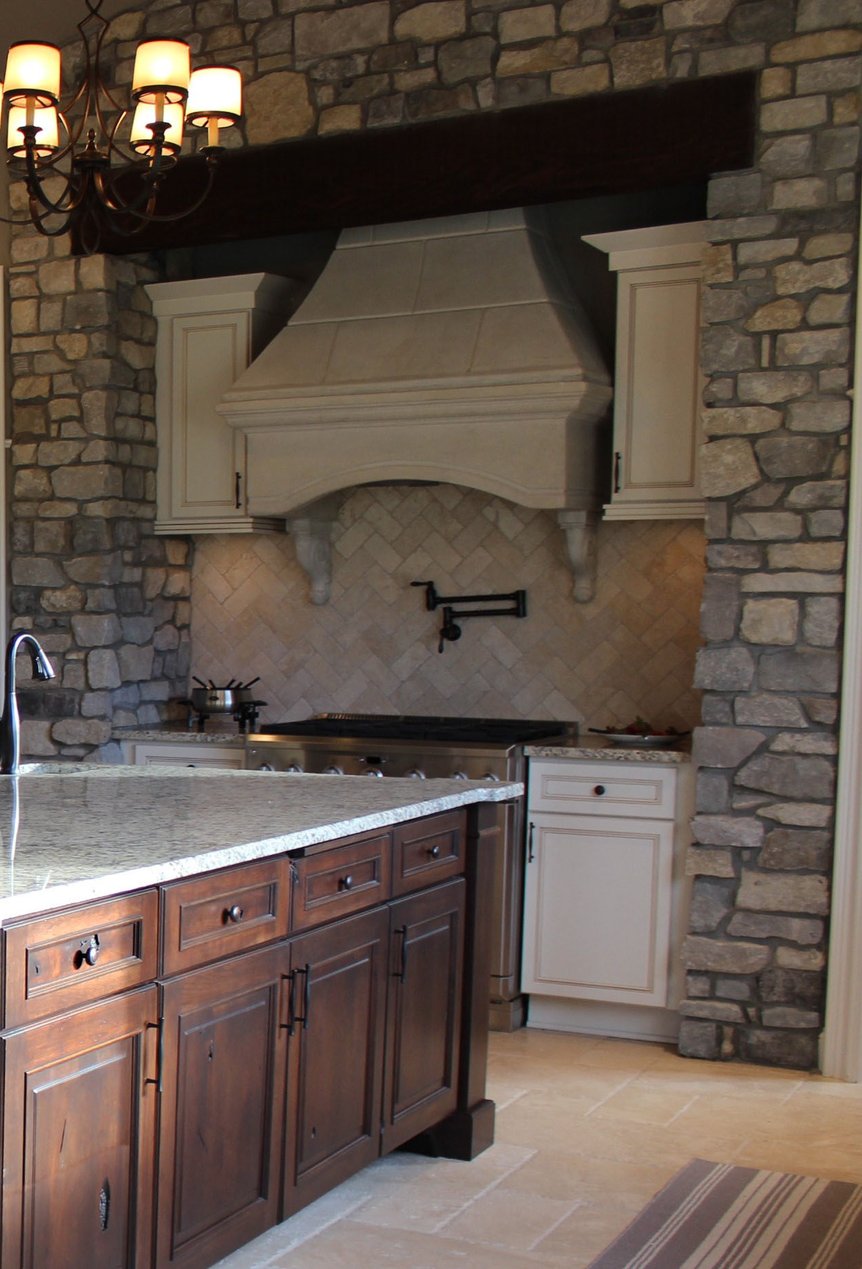 Based on the size of your space and the desired aesthetic, you can play up the focal point's dramatic effect. For those individuals that really want to 'pack a punch', try layering different textures along the range hood wall. Combining a stone accent with a comparable tile backsplash can add a rustic touch, and frame in the space.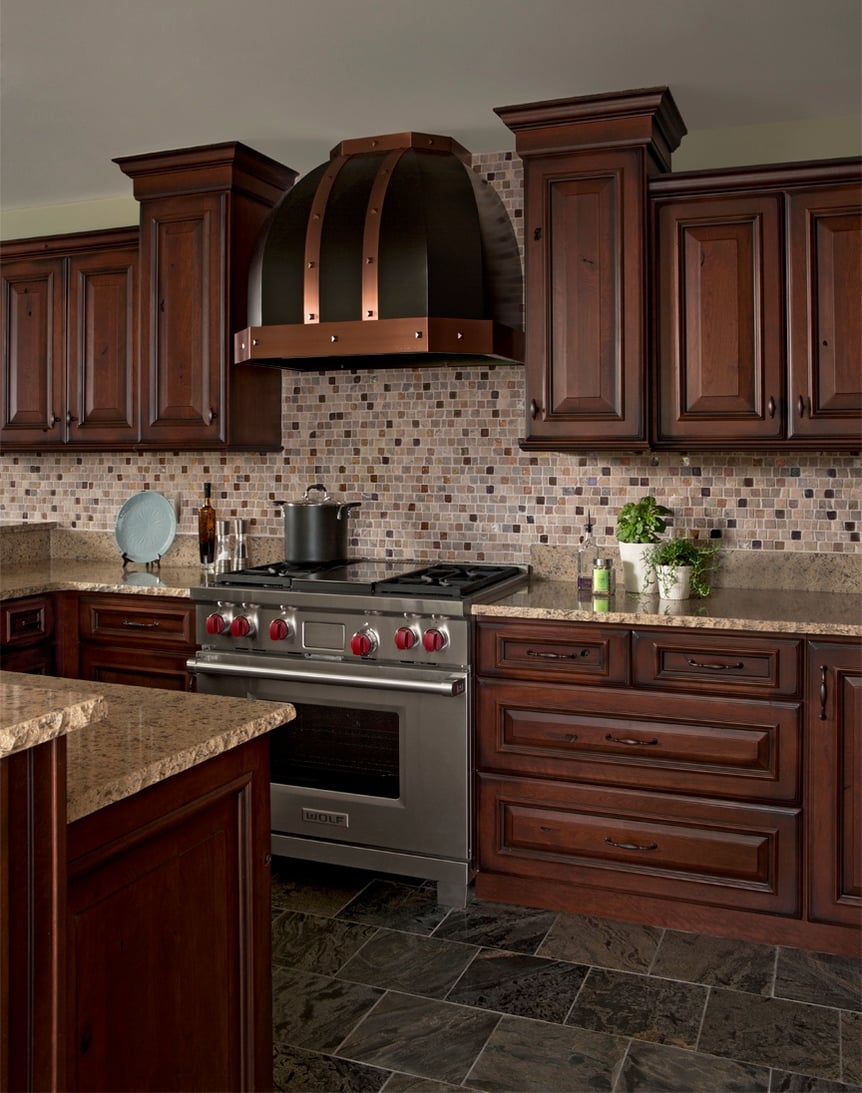 Create drama with a distinctive metal hood using copper, zinc or wrought iron. Select one that has rivets and banding to add flair and break up any monotony.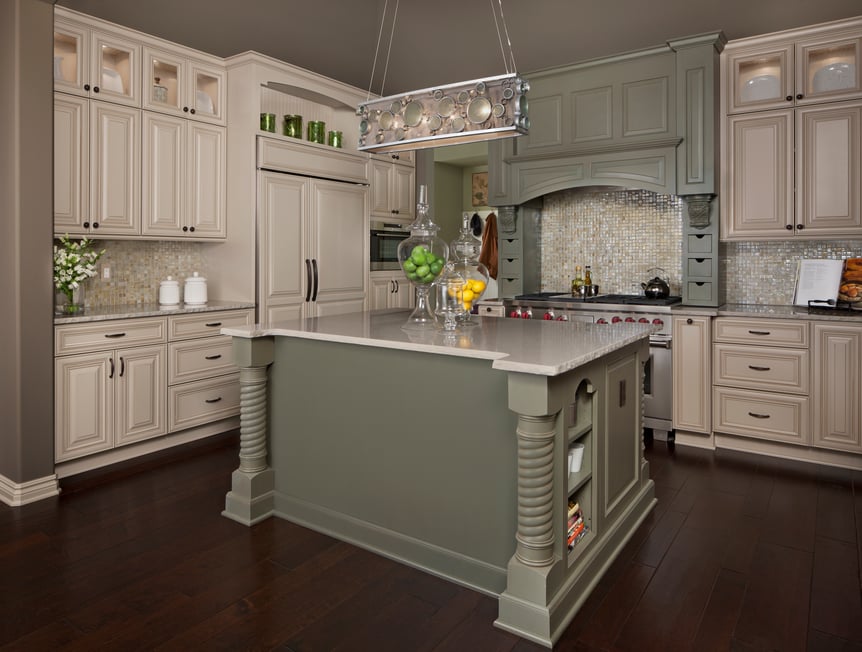 Build out your custom hood with stacked molding, mantels and corbels. Use an accent color to offset your cabinetry or insert a picture frame decorative tile backsplash. This look allows you to complement your surrounding cabinetry while also placing emphasis on the range hood.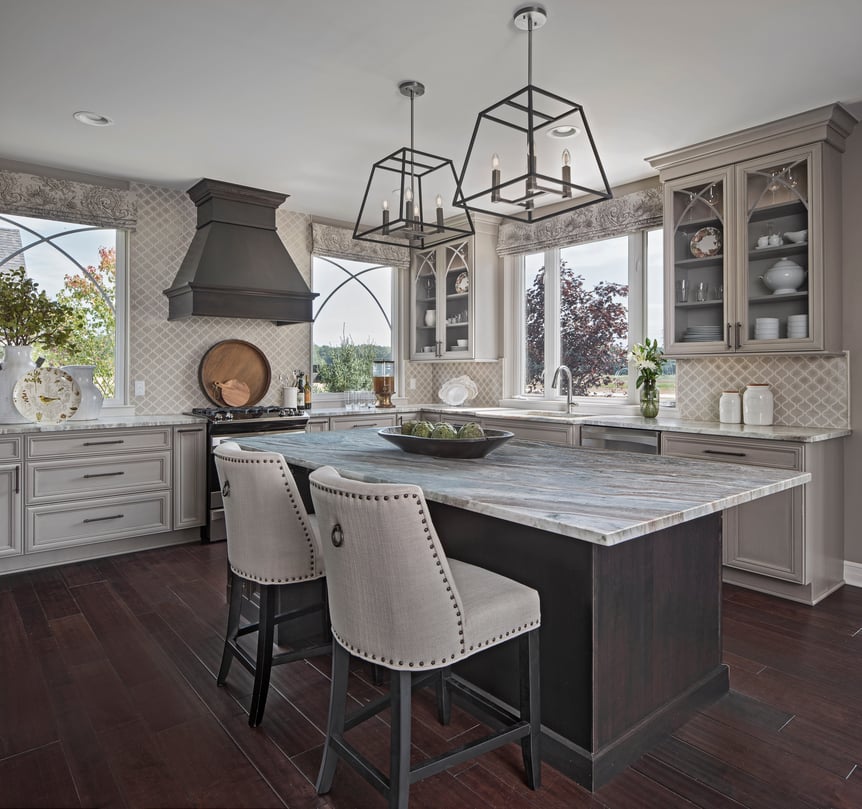 Define your style and determine how you'd focus on your range hood!